What is the tech stack used to develop an NFT Marketplace?
Build and Launch an NFT Marketplace like Rarible Now!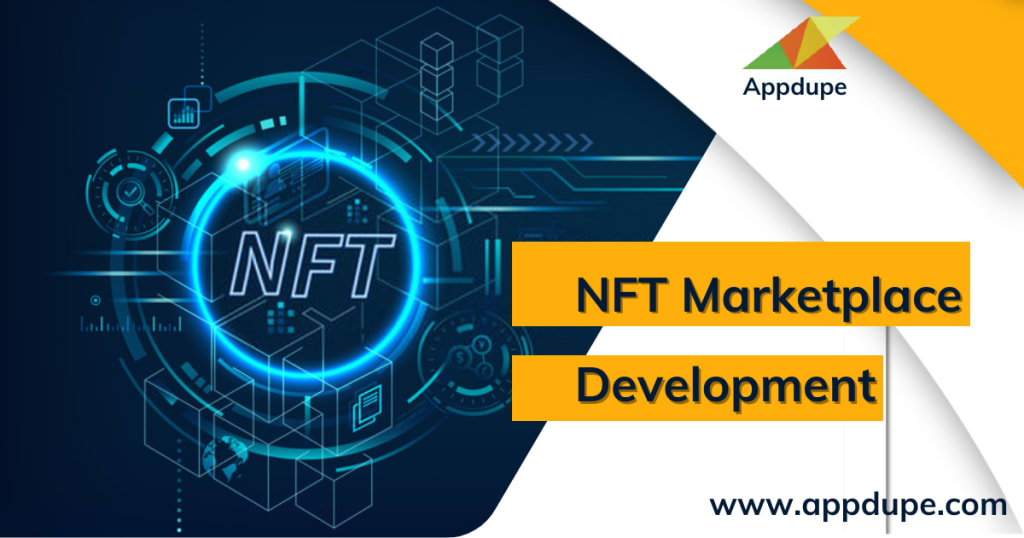 Investors are pumping billions of dollars into crypto collectibles. Artists are getting huge value for their unique work and traders receive exclusive ownership. "If you have everything under control, you are not moving fast enough", says a well-known quote. Entrepreneurs can enlarge their wealth quickly by initiating NFT marketplace development. Whom to approach and how to formulate a business plan? They can reach out to an experienced service provider and get started.
Construing the tools used for designing an NFT Marketplace website?
Cloud hosting platforms
Amazon Web Services (AWS) is the hallmark of cloud computing. Techpreneurs get several advantages such as cost-effectiveness, integration with Machine Learning (ML), and scalability.
Fool-proof security can be assured by using other Amazon frameworks like Elastic Compute Cloud (EC2), Relational Database Service (RDS), and Simple Storage Service (S3).
Cryptopreneurs can stop using centralized cloud storage platforms that are hack-prone and rigid. Instead, they can utilize decentralized systems such as Filecoin and InterPlanetary File Systems (IPFS).
Database management systems
Safe backup of the financial and personal data of investors is essential to boost credibility. Accordingly, an NFT platform development company will use MongoDB, MySQL, and PostgreSQL for storing the information of content creators and traders.
All the open-source software can handle high traffic from various parts of the world. Eventually, this leads to greater operating efficiency.
Front-end and back-end frameworks
A friendly user interface makes a big difference in the success of an NFT buying and selling platform. React.js is utilized for creating the front-end of the blockchain-powered marketplace. Accordingly, Express.js and Node.js are utilized for establishing Application Programming Interfaces (APIs) and Decentralized Applications (dapps).
Programming languages
"Talk is cheap, show me the code". An NFT marketplace is built with several programming languages like JavaScript, Kotlin, Python, Solidity, Swift, and Typescript.
Since most of the NFT marketplaces operate on the Ethereum blockchain network, Solidity helps in developing smart contracts. This automated software runs on the Ethereum Virtual Machine (EVM).
Smart contract deployment tools
A variety of frameworks such as Drizzle, Ganache, and Truffle are used for testing the pre-programmed software. It also manages the digital collectibles stored by investors on the Ethereum blockchain. Other frameworks like Brownie, Hardhat, and OpenZeppelin are also put to use for investors to compile and interact with smart contracts.
According to CoinMarketCap, the market cap of all NFTs have crossed a whopping $33.85 billion with an active trading volume of $4.47 billion. Rarible is a popular online marketplace for selling a variety of digital collectibles to interested buyers. It has 986 active traders with a humongous trading volume of $1.13 million as per DappRadar.com.
White label Rarible clone script
Entrepreneurs can make a big bang entry to the world of NFTs by getting hold of a ready-made Rarible clone in partnership with a competent app development company. The White label Rarible clone script includes well-functioning Android and iOS apps for buying and selling crypto-collectibles, a web panel to register content creators and prospective investors, and a modern admin dashboard for controlling the daily business operations.
How does the NFT Marketplace like Rarible benefit crypto investors?
Efficient diversification of investments - by putting money on different kinds of artwork, domain names, DeFi assets, games, metaverses, music, and videos.
An advanced search and filter option - where the investors can discover their desired digital collectibles based on location, price, type of the asset. and name of the content creator.
Real-time sharing of notifications - about live auctions, the status of bids, and collections of top sellers.
Exclusive access to the Rarible Governance Token (RGT) - that rewards regular buyers of crypto collectibles with decision-making powers and voting rights.
Safe storage of crypto holdings - of the buyers of NFTs through integration with secure digital wallets like Coinbase wallet, Fortmatic, MyEtherWallet, Portis, Torus, and WalletConnect.
Wrapping Up
The $1.75 billion funding boost received by the Rarible NFT marketplace in February 2021 has helped to massively expand its business operations. It is adding more crypto collectibles and onboarding new content creators every day.
Hence, entrepreneurs can make full use of the positive NFT wave and witness a rise in trading volume, transactions, and profits by purchasing the White label Rarible clone script from a highly skilled app development company in the market.