What is Fan Token?
Everything you need to know about this new financial asset.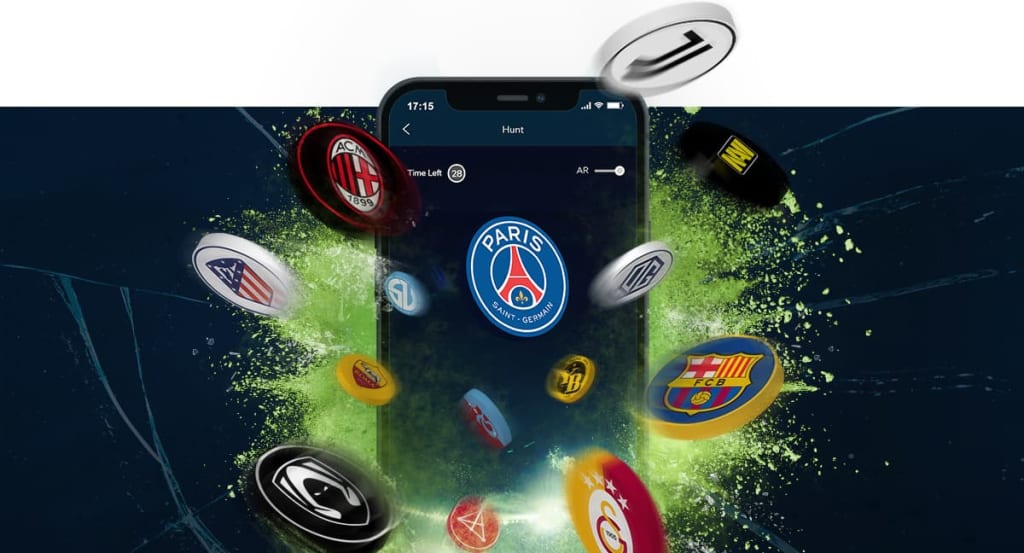 Source: Chiliz
If you're a true football fan this story might be for you. I'm a member of my football club since 2016. I pay a yearly membership with allows me to have special offers on the club merchandise, early access on-sale tickets, and discounts. And even on my birthday, every year they send a special gift. And like it or not, that's mostly the usual.
And don't get me wrong. I was pretty happy about all this until I found out that we can be really part of our football club beyond the fan community as we know.
Let me try to explain myself. I always felt like a member of the fan community. But, I also felt that there was a wall between the fan community and the own football club. And I recently discovered this new Fan Token, which basically bridges the gap between football clubs and fans.
So, I made my own investigation about Fan Tokens and for the first time ever I really felt that fans can be an active part of their football clubs. We're just at the beginning of this new era where fan tokens allow holders to vote on mostly minor decisions related to their clubs, rewards, and unique experiences.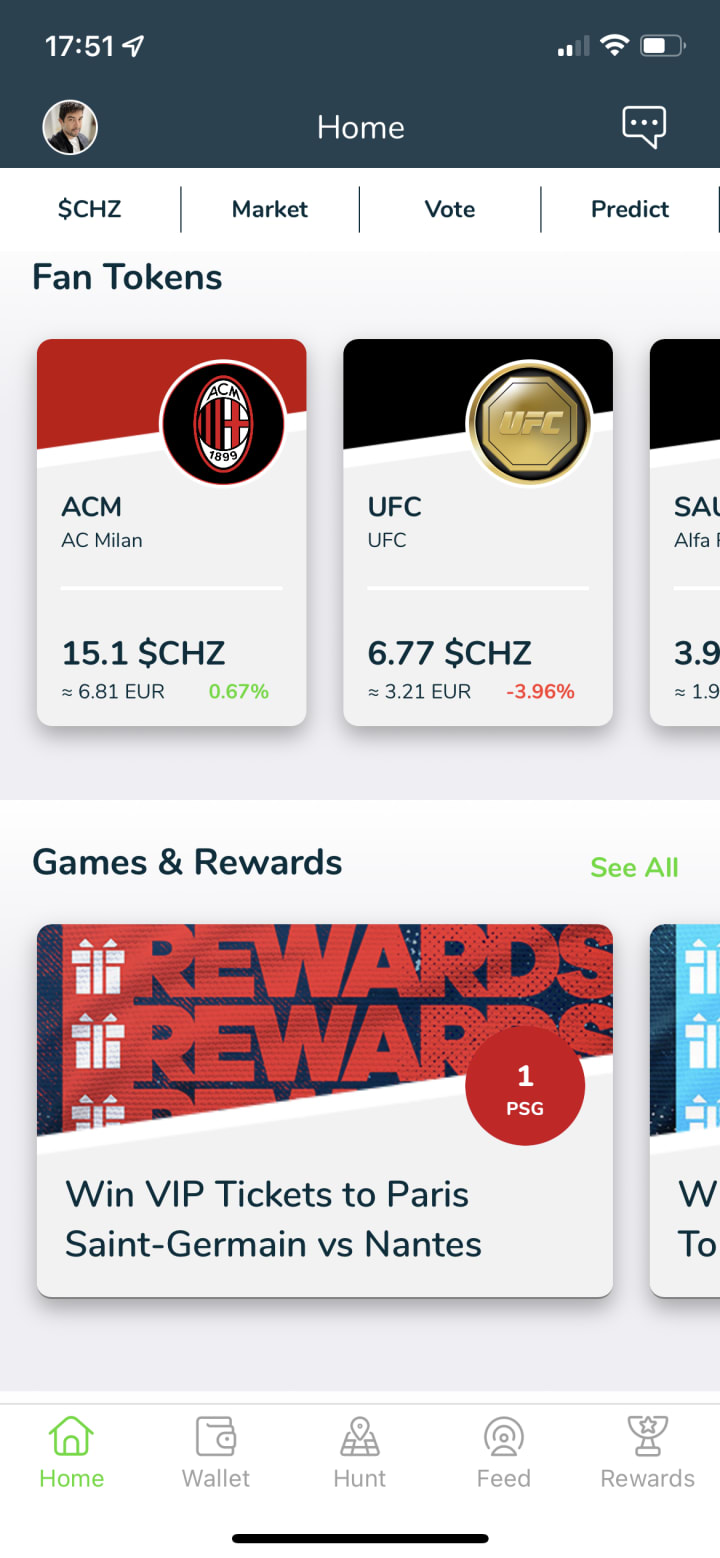 You can become an influential part of your favorite club with fan tokens because now the meaning of "fan" is forever changing.
Let's talk about what this is all about, shall we?
Chiliz is mostly the platform responsible for the birth of a new type of cryptocurrency. Once fans reach the socios.com platform, club partners that host a Fan Token Offering a.k.a. FTO which is where the prizes of the fan token are fixed and made available to the fans before they reach the marketplace, ensuring the fans can access Fan Tokens at the entry price.
Chiliz is the most popular fan token platform to date and it has its own blockchain. Chiliz also developed the Socios.com platform for fans to engage with their favorite teams and clubs.
Chiliz and Socios.com have prompted a revolution of new tokens like Lazio, Porto, PSG, Manchester City, and AC Milan, to name a few. For example, Juventus was the first club to launch a fan token in 2018, later we saw AC Milan be the first club to launch NFT with Chiliz.
You can check the current market capital, here: https://coinmarketcap.com/currencies/chiliz/
Fan tokens can be used by any sport, music fan club, or other organization. Their main goal is to really provide an inclusive community experience. These fan tokens are completely fungible and interchangeable (completely opposite to the NFTs, Non- Fungible Tokens), for example, you can exchange these tokens for sports club merchandise or unique experiences.
Fan tokens became an economical solution and a big factor for sporting teams that couldn't sell tickets due to the covid 19 pandemic. It was a really good way to keep their global community-engaged and interactive.
Furthermore, Binance launched recently a sports fan token with Lazio Football Club. And unlike other fan tokens, Lazio Fan Token works as governance token offering the holder the liberty to actually vote on the club decisions.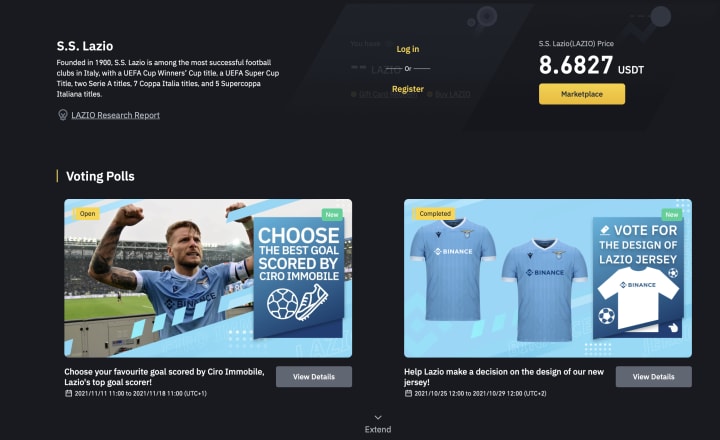 Plus, you can get an exclusive club with discounts, and probably in the feature say on player transfers. Lazio Fan Token's initial price was set at $1. But, it's not an ordinary football club, is based in Rome and has a really strong history, and nowadays the token has already surged to $8.72 per coin (the moment I'm writing this).
Manchester City is also going to launch their fan token. In fact, Binance announced the 24th project on Binance Launchpool - Manchester City Fan Token (CITY), on the Chiliz Chain.
"Users will be able to stake their BNB, CHZ, and BUSD into separate pools to farm CITY tokens over 30 days, with farming starting from 2021-11-11 00:00 AM (UTC)."- Binance
By the way, did you know that Cristiano Ronaldo became the first player ever to be rewarded with digital assets for his own pitch performance? Absolutely insane.
It does seem like fan tokens are this really crucial merger between mainstream entertainment sectors and token adoption bridging that hap that we haven't really seen before with talks of the new metaverse and more digital era. Fan tokens will allow you to have access to exclusive rewards and benefits, they all are very with unique features.
So... what do you think of the future of fan tokens?
If you do like this kind of content about the amazing world of crypto, subscribe to my profile to learn more.
Disclaimer: This article is for informational purposes only. It should not be considered Financial or Legal Advice. Not all information will be accurate. Consult a financial professional before making any major financial decisions.
About the Creator
Engineer + Author + Entrepreneur| Founder of @KeepingCryptos and Apple Newsweek on Medium | #Bitcoin is the king 👑
Reader insights
Be the first to share your insights about this piece.
Add your insights