What Is Binance?
What is Binance, and why has it taken the world of cryptocurrency exchange by storm?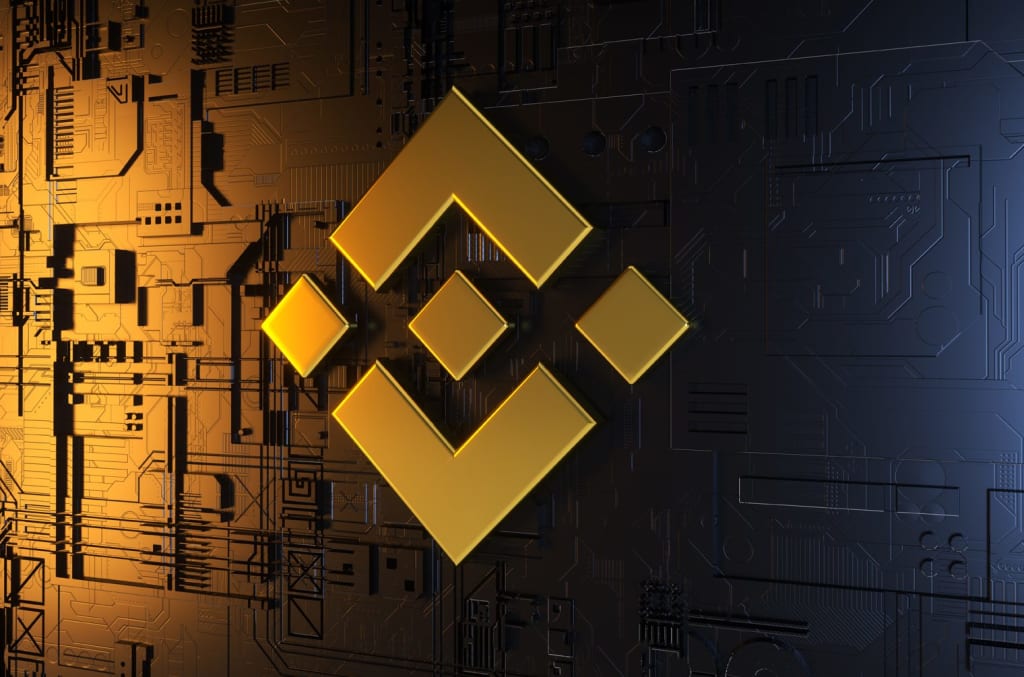 Photo courtesy of Bitcoin News
Binance should be on the radar of anyone who is interested in cryptocurrency and the digital asset ecosystem. Existing now as a juggernaut within this ecosystem, the company climbed the ladder of success incredibly fast, dominating the digital currency trading market. But what is Binance, exactly? For one, it is probably the fastest profitable startup to achieve unicorn status (a private company valued over $1 billion) in history. It will also allow you to consider the pros and cons of investing in cryptocurrencies in a new light. The real story, however, lives in how the company achieved that monumental status and what it is today.
Assists Around the World, Based in Malta
Originally founded in China by Changpeng Zhao, a.k.a CZ, a.k.a Crypto Overlord, the company was forced to move due to tighter regulations from the Chinese State. Binance has been forced to play leapfrog with its headquarters in response to the uncertainties associated with the regularity of its business model. Moving from China to Japan, then to Taiwan, before settling in the crypto havens of Malta, Binance is the vagabond of the blockchain ecosystem. Despite their footloose location, Binance has not missed a beat in terms of their accomplishments.
Founder Changpeng Zhao—An Oracle in the Crypto Ecosystem
Changpeng Zhao sold his house in Shanghai in 2014 to go all in on Bitcoin (BTC). Despite his meteoric rise in wealth, he doesn't have many indulgences; no cars, yachts, nor fancy watches. His mission ever since founding Binance in 2017 has been to make his company the leading cryptocurrency and digital asset exchange in the world. He often speaks at conferences to openly discuss major developments, both in the blockchain ecosystem as a whole and for his company in particular.
One of the Largest Trading Platforms in the World
As a cryptocurrency exchange, Binance enables users to trade over 100 digital currencies for other assets. This business model, which is also referred to as a digital currency exchange, or DCE, allows customers to acquire other digital currencies by trading cryptocurrency. While gaining recognition and rising to power as a crypto to crypto exchange, Binance recently launched a new exchanged called "Binance Jersey" that allows users to trade in fiat currencies for digital currencies. Allowing users to buy and sell cryptocurrencies with euros and pounds expands the cryptocurrency exchange market, and provides a fiat onramp for new users.
Just within a few months of its launch, Binance skyrocketed in popularity. It became so popular for a number of factors, primarily due to its availability in multiple languages and its very neat user interface, not to mention the friendly CEO and low trading fees. Furthermore, with a matching engine that is able to process around 1.4 million orders every second, Binance is one of the fastest exchanges on the cryptocurrency exchange market.
Functioning on Its Own Blockchain Platform
At its launch in 2017, Binance facilitated trades between various parties through the use of its own coin, BNB, hosted on the Ethereum blockchain. Then, in 2018, Binance decided that it could do better. It developed and launched its own blockchain ecosystem called the Binance Chain. Cryptocurrency analysts mark this shift as monumental for the blockchain ecosystem because now startups have a centralized place to conduct ICOs, mitigating some of the risks of investing in an ICO. An ICO, or Initial Coin Offering, is essentially a form of crowdfunding in which buyers purchase tokens that are slated to be functional units of currency in the future. By centralizing the marketplace for ICOs, Binance is attempting to capitalize on what helped launch Ethereum into what it is today: issuing and trading tokens that are promoted as currency that will be actualized once the ICO's project launches.
Binance Coin, BNB, Supports Activity on the Exchange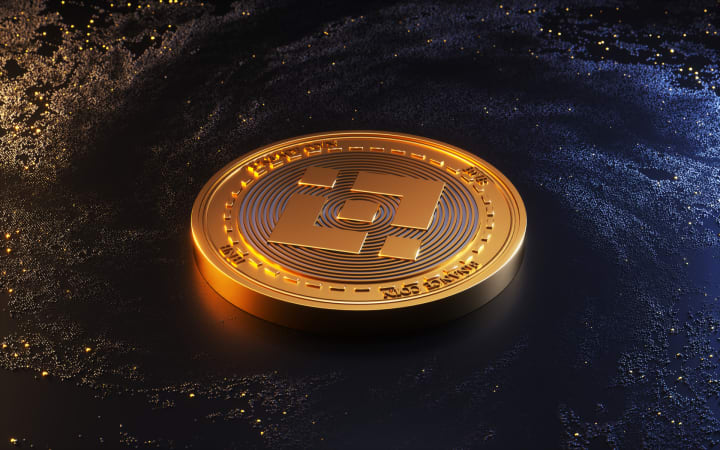 The Binance Coin, BNB, powers the Binance Ecosystem. While the initial purpose was to help fund the creation of the exchange, the coin's function is to support the exchange. It does that in a number of ways; including, fueling transactions on the Chain, paying for transaction fees on Binance Exchange, and making in-store payments. One of the most interesting aspects of the coin is that Binance burns BNB each quarter based on the trading volume on the exchange. That is until at least 50 percent of the total BNB supply, 100 million BNB, is burned. This incentivizes users of Binance to hold their coins for the long haul as they anticipate that the value of the coin will rise to the decreasing supply.
Primary Reason to Use BNB
The primary reason to use the BNB coin is for the discounted trading fee. Currently, Binance charges an average fee of 0.1 percent on each trade that a user makes. But those that trade and exchange with the Binance token can get a 50% discount on the trading fee. If you want to want to trade on a centralized exchange like Binance, this is great news.
Supports All of the Major Cryptocurrencies and Many ICOs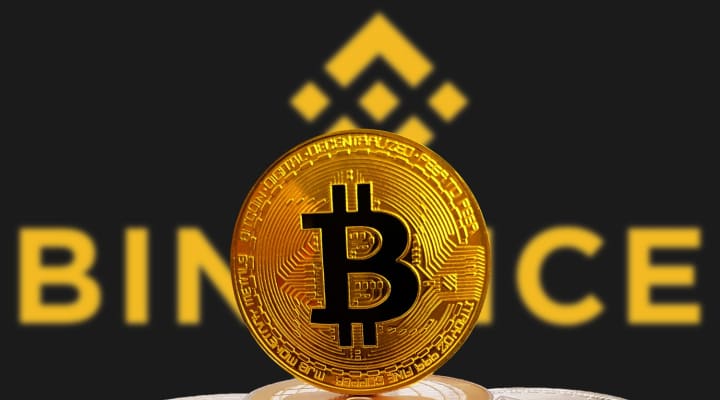 One of Binance's strongest offerings is the variety of coins and digital assets available. For those interested in the established blue chip players, there is Bitcoin (BTC), Bitcoin Cash, Bitcoin Gold, Ethereum (ETH), Ethereum Classic, EOS, Dash, LiteCoin, NEO, GAS, Zcash, Dash, Ripple, and more. For those looking for emerging projects, there are a number of new projects that use Binance as an ICO. Offering users the opportunity to buy and sell over 100 cryptocurrencies, the sheer volume of Binance's digital asset variety makes it attractive to traders everywhere.
Safe... Kind of...
Despite the fast rise of the Binance platform, their security did not suffer. They are strong advocates of two factor authentication and have garnered a sense of trust with the blockchain community. That being said, a recent hack in May saw the theft of 7,000 Bitcoin, valued at more than $40 million, in a large-scale security breach. Fortunately for users, Binance vowed to cover the losses incurred by the hack, and because that $40 million comprises only two percent of the company's Bitcoin holdings, it's in no danger of shutting down.
Changpeng Zhao's vision for the future of blockchain technology is uncompromising, and that allows him to think ahead of the competition. With an unyielding focus that keeps him ahead of the curve, he sees decentralized exchanges as being integral to the future of the cryptocurrencies and digital assets. They are partnering with Neufund to build the world's first Decentralized Stock Exchange. Building a decentralized exchange is healthy for the overall blockchain movement because it does not allow for any centralized player to have too much influence in the ecosystem. And the exchange would not be a wild-west scenario for cryptocurrencies; instead, it would be a regulated place for exchanging and trading tokenized securities along with crypto assets.
In the world of cryptocurrency trading, asking yourself, "What is Binance?" will bring you many questions. One thing is for certain though, it has risen quickly and assuredly as one of the best and most highly regarded exchanges. Two years ago, many people were asking what Binance could do for them, but thanks to its wildly successful design, people are less likely to consider building an online platform for cryptocurrency exchange from scratch. It is now internationally renowned as the largest cryptocurrency exchange in the world, at least in terms of trading volume. With strong leadership continuing to focus on innovative progress, Binance proceeds to redefine the frontier of cryptocurrency exchange, shaping the market of digital currency trade.
Reader insights
Be the first to share your insights about this piece.
Add your insights