What are NFTs and Why are they Important?
NFT stands for non-fungible tokens but there's a lot more to this new obsession! Its growing presence in the sports, music, entertainment, and other public arenas is a 'testimony' to its prominence and innovation.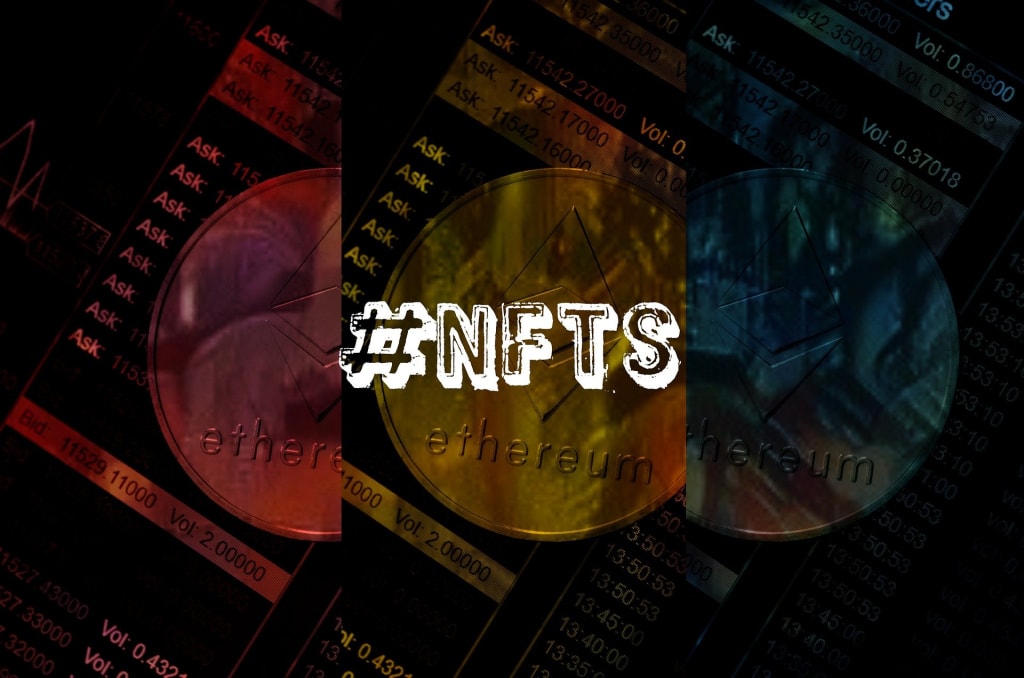 Image Source : pixabay.com
What is NFT
Social media, celebs, and news channels these days are throwing the term NFT quite a lot these days. And why just these external sources, we see our own fellas, colleagues, or some braggart nerdy teenager casually dropping the term like some new cool meme or newly found NetFlix series. Do you feel left out too? Well, you're not the only one suffering dear readers. So here's a quick insight(or plainly an answer to your question ).
First things first, NFTs stand for non-fungible tokens (chill! fungible is not a monster term ).
Fungible in easy language means "replaceable'' i.e., anything like manufactured items with the same design, size, feature, or something that doesn't hold a unique value (example-fast chain fashion/ a ₹100 note for two ₹50 notes)".
And so, non-fungible stands for "irreplaceable" i.e., anything that has a unique value ( the original Monalisa painting by Leonardo da Vinci ).
For instance, Beeple's artwork, Everydays: the first 5000 Days is the most expensive NFT ever. It was sold for a massive $69.3 million at Christie's Auction.This artwork by Beeple(a.k.a. Mike Winkelmann/ Beeple Crap) is a collage of 5000 pieces of his work. Beeple is a digital artist & animator living in America. Starting from 2007, he pledged to create one piece of art everyday. And the result was this Masterpiece! The most expensive NFT sold for a whopping $69.3 million
How is NFT different from cryptocurrency?
Cryptocurrency can be understood as digital currency while NFT can be considered as a unique collectible. (eg., images, films, videos, art, live event tickets, etc). Moreover, NFTs cannot be traded for each other because they are inherently unique representations of real-world assets.
On the other hand, Cryptocurrencies and digital currencies can be traded for each other as there will be no loss of value during this transaction. Cryptocurrencies are considered to involve high risk. But, they also yield high rewards.
If you are one who is fond of art and appreciates as well as wishes to explore your digital art in the market, then NFT is for you.
Some examples of Cryptocurrency include: Bitcoin created in 2009, Ether, the cryptocurrency of the vast Ethereum Blockchain network. Litecoin, yet another cryptocurrency that lets people transact payment without a bank or third party.
Why is NFT important?
The hype around NFTs is primarily reasoned with its 'UNIQUENESS'. NFTs represent ownership of unique items.
The essence of creation lies in its scarcity. As the scarcity of a particularly unique item goes up, so does its value. That encapsulates the whole idea of owning an NFT.
The creator of that particular NFT can also get royalties as a particular NFT changes its hands or buyers.
A trivia here is : Your NFT can be unique but it can have copies. These copies wouldn't be unique as they wouldn't have the same unique signature for the ownership of the asset(that the original one has). Hence it would be interchangeable.
How does NFT work?
These non-fungible tokens work on blockchain technology. NFTs are used to represent assets that are either digital /virtual or sometimes physical too in nature.
What's a blockchain, again?... Well, it's a digital public ledger. It's a growing list of records, called blocks, that are chained together using encrypted data or cryptography.
Hence, the recorded data in the blockchain can't be modified, without altering all successive blocks.
Most NFTs are stored on an Ethereum blockchain.
The Most Famous NFT Project
1. CryptoPunks
Developed by two Canadian software developers, Matt Hall and John Watkinson, CryptoPunks are fundamentally collectible crypto art pieces that are represented on the Ethereum blockchain using NFTs.
There are 10,000 little 8-bit punks, each varying in their personalities. They are 24×24 pixel unique digital works of art created by an algorithm. CryptoPunks have a scarce supply.
These notorious punks wear the appearance that typifies the rowdy, anti-establishment attitude that defined the cryptocurrency movement in its young days. Larva Labs had released CryptoPunks to the public on the Ethereum Blockchain on June 23, 2017.
Bored Ape Yacht Club
Bored Ape Yacht Club (BAYC) is a collection of 10,000 non-fungible tokens (NFTs) living on the Ethereum blockchain and has generated nearly half a billion dollars in trade volumes.
Bored Ape #8585 is the most expensive NFT in the YC collection.
The USP of the Bored Ape Yacht Club is that the NFT purchases become a free ticket to an exclusive club of holders. The purchaser of an NFT becomes a part of a community that gets access to a private Discord community, exclusive merchandise, and also receives free additional NFTs in the form of BAYC and Mutant Ape Yacht Club collectibles.
Some recent developments in NFT world
NFT has pervaded beyond spheres like Business, Entertainment and Art world alike. From huge firms, sports fanatics to independent artists and even patrons, everyone is jumping on the NFT Bandwagon.
Coca-Cola had partnered with Tafi, a digital art and avatar company to launch its first collection of NFTs. This NFT pack had four 1-of-1 "multi-sensory" NFTs. NFTs include:
The Friendship Box reinvented Coca-Cola's highly collectible 1956 retro vending machines for the metaverse.
A custom Coca-Cola Bubble Jacket Wearable—a futuristic jacket—was adorned with effervescent fizz.
The Sound Visualizer captures recognizable audio cues
Coca-Cola's famous friendship card inspired trading cards from the 1940s.
NBA Top Shot, a basketball NFT collectible, sold its tokens in August at the NBA Summer League Game in Las Vegas. Top Shot had made "moments" available for exclusive purchase from a physical location. This was the first of its kind event wherein moments were sold at an NBA Game.
The three-time Grammy winner, The Weeknd, had joined the leading NFT platform called Autograph in October. The platform purpose is to launch music collectibles in association with his appointment. Recently, Wiz Khalifa had also partnered with renowned 3D artist Antoni Tudisco to release his NFT collection.
tokens
Hardik Katariya is the founder and CEO of The Crypto Times associated with Protocols and Tokens Pvt Ltd.
He started his journey in 2016 with his interest in cryptocurrency and passion for delving into the decentralized world.
Receive stories by Hardik Katariya in

your feed