Video KYC- A Digital Solution for Digital Currency
The role of digital KYC in deterring crypto crimes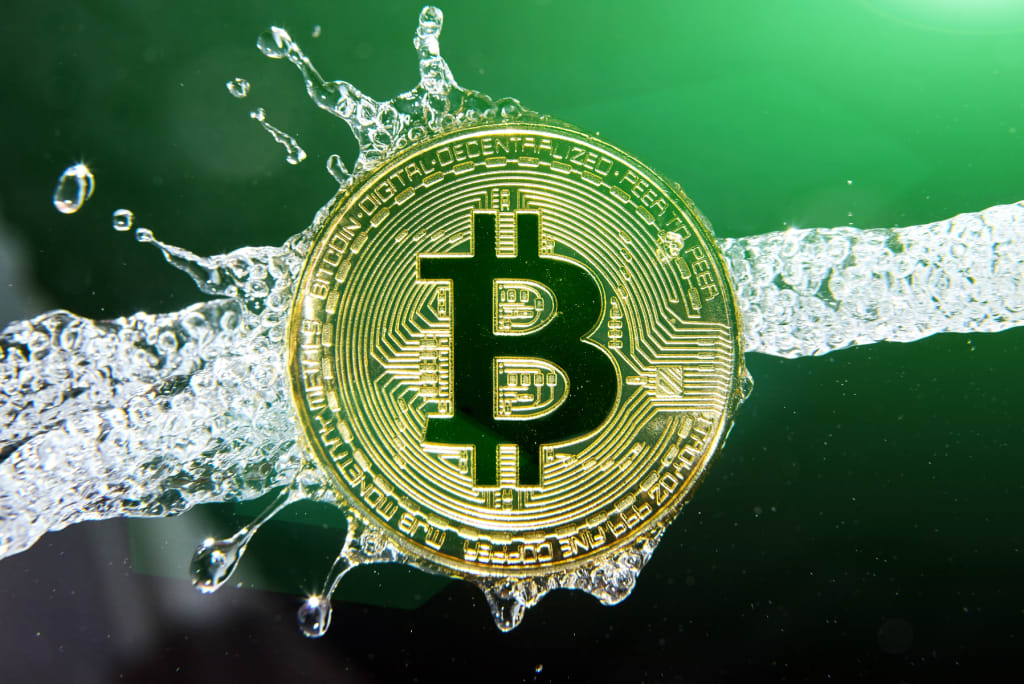 Video KYC securing crypto platforms
Since the financial industry's revolution into the digital world, the mode of currency has also changed. Cryptocurrency -- a digital currency or asset -- is becoming more common than ever. Digital currency has its pros but it has also led to an increase in fraudulent activities in the financial industry. This is why the need for advanced verification solutions such as video KYC has risen. It is a process of verifying the identity of the person through an interview with a KYC expert on a live video call. Let's discuss in this blog how video KYC plays a key role in stopping the use of cryptocurrency in criminal activities.
Cryptocurrency and Money Laundering
In 2018, the Financial Action Task force (FATF) defined cryptocurrency and virtual assets as "a digital representation that is of value". It can be traded physically, transferred, or it can also be used for payment and investment purposes. Although it is not a representation of the fiat currency or other financial assets, it can be used for exchange purposes.
Cryptocurrency is based on anonymity or pseudonymity factor that is a root of all the related financial crimes like money laundering. The regulatory bodies around the world are concerned that there are no identity verification checks on the businesses related to crypto exchange.
In 2018, money laundered through cryptocurrency was more than $761 million. According to Chainalysis, a blockchain analytics firm, criminals laundered $2.8 billions in bitcoin in 2019. In spring of 2020, a total of frauds, crypto theft, and hacks were worth $1.36 billion. It means that 2020 can expect a record-breaking value related to crypto crimes.
To launder money through cryptocurrency, criminals open up an online account with digital currency exchange that also accepts fiat currency from conventional bank accounts. Then they cleanse their illegal assets by moving them into the system. Money is moved from one crypto exchange to another with an untraceable trail due to the anonymity factor. They obscure the origin of the cryptocurrency and once that is done then they integrate the currency into the legal financial system. Criminals also use cryptocurrency to launder money from theft and gambling.
Need for KYC in Cryptocurrency
FATF issued recommendations for all its member nations to implement in KYC/AML compliance equally on cryptocurrency as they are being implemented on other financial sectors. Even the regulatory body of the EU; The fifth Anti-money Laundering Directive (5AMLD), introduced a clause for cryptocurrency regulation.
FinCEN in 2013, gave out guidelines for cryptocurrency recommending that even though using the cryptocurrency is not illegal but it is a money service business and it needs to comply with KYC/AML regulations. FinCEN also suggested that crypto exchange must follow 1970's Bank Secrecy Act requirements of recording and verifying the identity of all parties involved in transfer of money in financial institutions.
Video KYC Solution
Crypto transactions are untraceable, which is a flaw in the system and most criminals take advantage of it. Due to the anonymity factor, there is a major growth in illegal financial activities. This is why there is a need for identity verification and on-going monitoring of the people involved in dealing in this financial system. By allowing this, only honest identities would be able to participate in this activity and there would be a reduced risk of criminal activities.
The KYC process can be carried out by collecting the personal information of the user like their identity documents and recording the details of it. Then the identity of the end-user is verified through their personal information and verified against the collected data. The collected information of the user is also verified to check its authenticity. Then an on-going screening of the user is performed for risk management to alert for any suspicious profile.
This KYC process can be carried out online through AI based softwares. Video KYC is the answer to ensure the accuracy of the process. Video KYC is the same process of recording and verifying the personal information of the end-user but through a live video call with a KYC expert.
User is connected with a KYC expert through a video call. The face of the user is verified through liveness detection. The user is asked a few questions and to move their head in 3D direction to ensure that the person is physically present. Then the KYC expert asks them for their personal information. The user is required to show their ID document while on the call. The authenticity of the ID document is verified through an AI solution to see if it is not fake or tampered. KYC experts are there to double check the identity verification process.
The video KYC solution can be integrated with the website or the business' application, and it can be used to verify the identity of the user in real-time. This AI based solution is financially feasible and user-friendly. The identity of the user can be verified within minutes. It has helped financial institutions in the fight against fraudulent activity.
blockchain
James Efron is a tech enthusiast, currently serving as infosecurity management expert at Shufti Pro. In previous roles, he has designed organisational strategies for tech firms.