Top Courses for Bitcoin Miners and Investors on Udemy
Want to maximize your crypto profits? These courses for Bitcoin miners and investors can help.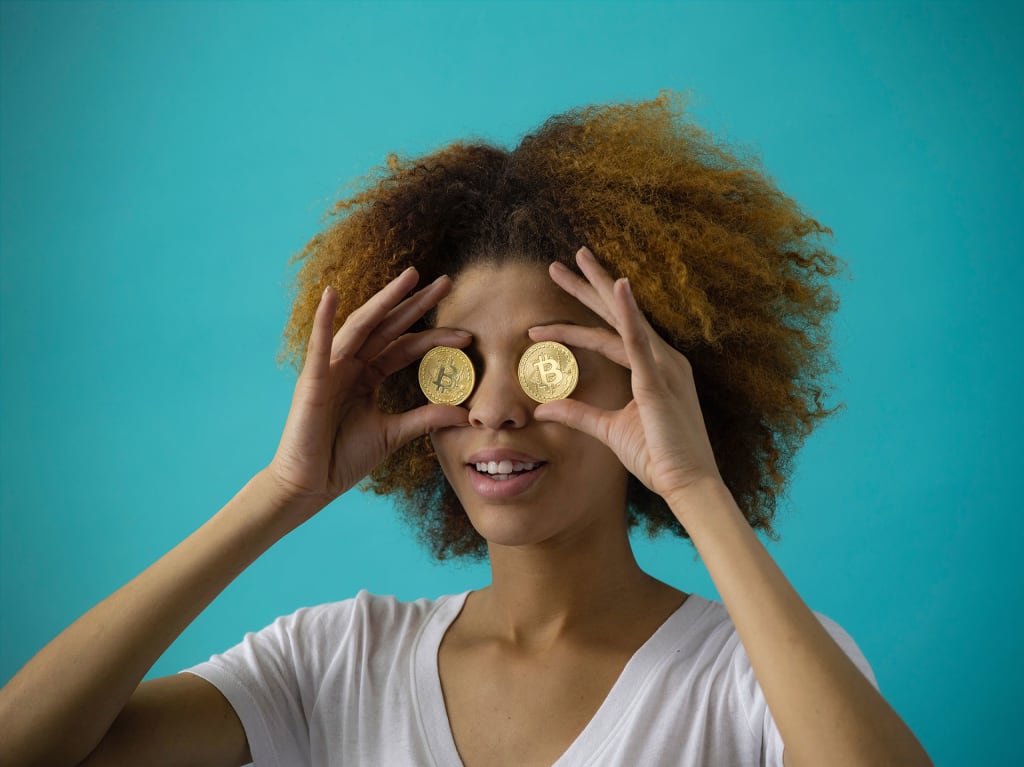 Photo by Thought Catalog on Unsplash
Anyone who says that trading stocks is difficult hasn't seen the pure insanity that is cryptocurrency. Whether you're a Bitcoin miner, a crypto trader, or someone who wants to make your own cryptocurrency doesn't matter.
Cryptocurrency is a wild, ultra-fast paced industry that's filled with booms and busts. Will Bitcoin crash and burn or rise again? It's all a gamble, and nobody can say for sure. One of the most steady ways to make money in recent years has been to mine Bitcoin and focus on a Bitcoin-heavy portfolio.
In a world like cryptocurrency, knowledge truly is power—and money. If you're new, a veteran, or just curious about the cryptosphere, you could do well for yourself by checking out these courses for Bitcoin miners and traders.
Are you looking to become a Bitcoin miner, but still haven't fully figured out how to go about it? Cloud mining is usually the easiest and most efficient way to mine Bitcoin without having to buy up an overpriced Bitcoin mining rig.
This course teaches you everything from what Bitcoin is, to how it's mined, to the supplies you need, as well as the steps you need to take in order to mine Bitcoin in the AWS Cloud.
Since every little step is explained in detail, this course is a great gift for aspiring crypto miners and traders to take.
Everyone who wants to be a Bitcoin miner or a crypto trader has to know what others are talking about, but all that slang can be hard to actually understand. Worse still, actually asking what those terms mean can lead to serious embarrassment on online forums.
That's what makes the Bitcoin Trading & Bitcoin Mining Crypto Slang Course one of the best courses for Bitcoin miners to take before they trade their coins on the market.
Everything from understanding the basics like "bull markets" to online forum remarks like "FOMO" will be covered, providing you with a complete dictionary of cryptocurrency slang. If you've been feeling like Bitcoin's a brand new language, this will clear the air up for you.
Even if you are an avid Bitcoin enthusiast, we're willing to bet that there are still issues that you might not know about the crypto world. That's why a lot of miners should consider expanding their horizons into other aspects of blockchain technology.
Since it's hard to tell which coins will boom, Blockchain & Cryptocurrency delves into other currencies that you could be investing in—not to mention important aspects of Bitcoin trading, ICO releases, and DAOs. No other class will offer a more well-rounded education on crypto.
Are you looking for a crash course in all things cryptocurrency-related? Do you want to find out how to mine Bitcoin like a pro, or what traders should know about smart contracts?
Then you'll probably find this class to be a great choice. Bitcoin and Cryptocurrency Bootcamp is a Udemy course designed to give you the basics of Bitcoin mining, crypto trading, as well as an understanding of the kind of culture that surrounds blockchain in general.
This is a seriously entertaining class that can make anyone into a crypto fan and help them feel welcome in a highly competitive field. If you get bored easily, this course is for you.
For all the talk and gabbing about Bitcoin mining, actually figuring out how to mine Bitcoin and Bitcoin mining alternatives is pretty hard to do. I mean, forums don't always explain it very well.
Cryptocurrency Mining Guide is exactly what the name suggests—a guide teaching you how to mine cryptocurrencies without the typical crypto jargon involved. It's simple, easy to understand, and helps you unlock a brand new, lucrative hobby.
The course itself is written by someone who is a Psychology Coach, so if you were worried about being intimidated by someone who eats, sleeps, and breathes computers, you can sleep easy.
Believe it or not, cryptocurrency trading and Bitcoin mining are both fairly youthful activities. If you're still in high school and are looking for an introduction to mining Bitcoin, then you should probably try to find a tutor who has a similar age.
The entire course is actually taught by a 17-year-old cryptocurrency prodigy by the name of Amit Kalra. This course is great for people who want to have a youthful take on crypto, all while understanding the basics of trading, mining, and selling your coins.
Let's say that you want to do more than just mine Bitcoins. Rather than just stick to mining coins, you want to become a cryptocurrency investing guru.
If you're looking to do every little thing involving investing in the decentralized world, you need to check out the Step-By-Step Cryptocurrency Investment Course. Teachers Aedan Kelly and Derek Blum make it possible to learn it all in record time.
This comprehensive course has everything you need to understand every little aspect of investing in crypto, ICOs, as well as mining Bitcoin. The entire course comes with an eBook and tons of support.
Did we mention it's free? Because it's free, but the lessons you'll learn are pretty priceless.
Investing in the cryptocurrency world can take on so many different shapes, and each form of investing will have its own unique tools and tricks. Figuring out which one is right for you is hard to do.
Kaushik Vadali is a man who has 20 years of network security experience and uses that IT-heavy experience to deliver knowledge to thousands of students around the world. His course will turn you into an investment genius, even if you're not very good with computers.
In a sea filled with courses for Bitcoin miners, sometimes the best thing you can do is just brush up on the fundamentals. Blockchain and Bitcoin Fundamentals does just that, and boy, does it do it well.
This bestselling Udemy course teaches you all the basics of blockchain technology, the origins of Bitcoin, and how you can use Bitcoin to get better returns on your investments. What more do you really need to know?