TOP 10 Cryptocurrencies Of The Future!
We must take advantage and enter the crypto space as soon as possible!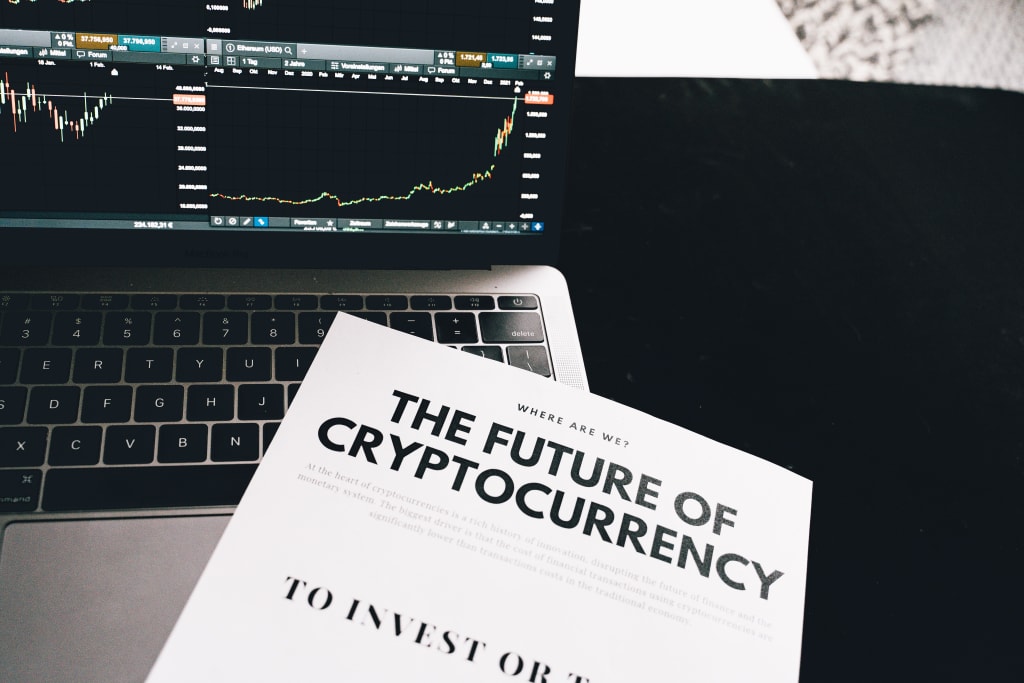 If you haven't entered the crypto world yet, know that it's not too late, but you better not waste any more time and start investing!
I will present you 10 cryptocurrencies of the future that have some brilliant projects and that have a huge potential in the future!
Before continuing and talking about this top 10, please start investing in everything that means crypto, metaverse, nfts and all these new technologies.
It is very important to know these technologies because they represent the future.
1 . TEL ( Telcoin )
This currency is one of the few cryptocurrencies in the field of telecommunications, this field is not very popular at the moment but I think it has a great potential to evolve in the future!
In my opinion, they can reach the level of those from EOS and if they reached their level of capitalization, this would mean that the cryptocurrency would be worth $ 0.05, which means a 400% increase!
I predict that in the future this project will have a very big increase, especially if more and more projects appear on the telecommunications side.
The more projects appear and the more hype there is on the telecommunications side, the higher the price of cryptocurrency!
2 . LINK ( Chainlink )
Chain link is a platform that wants to make the connection between smart contracts and real life!
The cryptocurrency we buy when we want to use Chainlink is LINK and it is the currency we use on this platform!
Smart contracts are just some algorithms to make a transaction more efficient and cheaper in a decentralized way, that is, no institution has power over our transaction!
Well Chainlink wants to take these digital contracts from the online environment and apply them to real life!
3 . XDC ( XDC Network )
XDC is another smart contract platform that wants to facilitate international financial transactions!
It is a project similar to XRP or Stelar, the technology behind it is very good, the investments behind it are again very good and in my opinion in 2021 their main problem was marketing!
But based on the fundamentals, they are at the same level as Stelar and if they reach the same level of capitalization as those at Stelar, then the XDC cryptocurrency would reach the price of $ 0.6, which means an increase of 500%!
4 . HBAR ( Hedera )
Hedera is a smart contract platform in my opinion much better than Ethereum! This Hedera company is run by a governing board made up of very large companies such as Google, Telekom or Lg and many more.
This currency has great potential in the future but one negative point is that it suffers from a marketing point of view!
In my opinion in the future Hedera may reach the level of Ethereum but let's say it does not reach there and reaches the level of Cardano, that means an increase of 700%!
5 . DOT ( Polkadot )
Polkadot is an open-source sharded multichain protocol that connects and secures a specialized blockchain network, facilitating the cross-transfer of any type of data or assets, not just tokens, allowing blocks to be interoperable with each other.
Polkadot was designed to provide a basis for a decentralized blockchain internet, also known as Web3.
I predict that Polkadot will grow by at least 100% in 2022.
6. XLM ( Stellar )
Put simply, Stellar is an open network that allows money to be moved and stored. When it was released in July 2014, one of its goals was boosting financial inclusion by reaching the world's unbanked — but soon afterwards, its priorities shifted to helping financial firms connect with one another through blockchain technology.
The network's native token, lumens, serves as a bridge that makes it less expensive to trade assets across borders. All of this aims to challenge existing payment providers, who often charge high fees for a similar service.
If all of this sounds familiar, it is worth noting that Stellar was originally based on the Ripple Labs protocol. The blockchain was created as a result of hard fork, and the code was subsequently rewritten.
I honestly believe a lot in this project and I expect a growth of at least 200% in 2022!
7. VET ( VeChain )
It is a currency similar to ChainLink that aims to solve through their BlockChain the problems of the global data source industries, smart contract platforms that are mainly addressed to industries!
This cryptocurrency has the potential to surpass ChainLink because it has much higher investment behind the project and if it reached the same level as ChainLink it would mean a 100% increase in your investment!
Remember that a 100% yield is not so easy to find!
8. CRO( Crypto.com currency )
CRO is the native currency of the Crypto.com exchange!
It is the most popular exchange in terms of growth, I am sure that in 2021 you have only seen ads from Crypto.com, they have been promoted a lot, they have come to sponsor formula 1, they have come to sponsor a stadium in America , we can say that it has become a real global trend!
CRO is the currency we use to interact with the Crypto.com Blockchain! If we use the Crypto.com Blockchain we will definitely need this currency!
CRO has the potential to reach the level of the BNB currency of Binance!
9. EGLD ( Elrond )
Elrond is a blockchain protocol that seeks to offer extremely fast transaction speeds by using sharding.
The project describes itself as a technology ecosystem for the new internet, which includes fintech, decentralized finance and the Internet of Things. Its smart contracts execution platform is reportedly capable of 15,000 transactions per second, six-second latency and a $0.001 transaction cost.
The blockchain has a native token known as eGold, or EGLD, that is used for paying network fees, staking and rewarding validators.
Elrond was first announced in August 2019, and its mainnet went live in July 2020.
I predict that Elrond will reach a minimum market value of $ 550!
10. ETH ( Ethereum )
Ethereum is an open decentralized blockchain system that has its own cryptocurrency called Ether. ETH works as a platform for a lot of other cryptocurrencies as well as for the execution of decentralized smart contracts.
Ethereum first appeared in 2013 in an essay by Vitalik Buterin. Along with other co-founders, Buterin managed to fund the project through an online public sale in the summer of 2014, officially launching its blockchain on June 30, 2015.
Ethereum's intended goal is to become a global platform for decentralized applications, enabling users around the world to create and run software systems that are resistant to censorship, disruption, and fraud.
I think that in 2022 Ethereum will have a pretty good year and we will end up hoping for $ 5,000!
Remember, I'm not a financial analyst, I don't give financial advice and if you went after me without doing your own research you deserve to lose all your money ! ! !
Invest only what you are prepared to lose!