"This makes Cryptocurrency as easy as counting to three": Blockchain goes Sesame Street
Anyone can learn Bitcoin mining. Here's how to do it.
Now the world of Blockchain can be as easy as 1, 2,3.
Blockchain is the future. But how can you demystify this often complex and confusing subject? How can you guarantee you aren't accidentally selling your digital currency to a phantom figure on the Dark Net? Or even buying something with your hard earned Bitcoin which doesn't actually exist?
The good news is Cryptocurrency is about to get a whole lot easier to understand. And one man has made it his mission to make Blockchain technology easier than a five-year-old's maths test for a grown up
Blockchain and Cryptocurrency entrepreneur Aziz Al-Yaqout has devised an online learning platform, which he says makes learning the technology as "easy as riding a bike."
His vision is to bring Blockchain to your average Joe. Or Joanna. So everyone can utlilize this digital currency which he believes will soon be on a par with using an ATM.
"Everyone has the right to learn how Blockchain works," Aziz says. "A lot of people are frightened of it and think it's too difficult to understand. I intend to change that."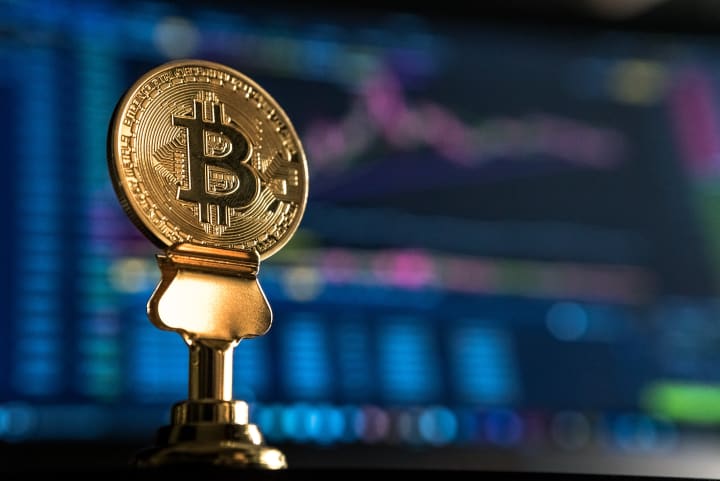 As it stands, the U.S. is way behind when it comes to getting to grips with Blockchain. China, South Korea, and Dubai are embracing technology in many areas of society and winning. In November last year, Chinese leader Xi Jinping gave a rousing speech telling Chinese enterprises to 'seize the opportunity' and get ahead by using Blockchain technology.
For people wanting to understand how this whole 'virtual transaction' world works, it can often seem daunting. It's uncharted territory with many getting ripped off through no fault of their own. There are stories of extortion and threats for Bitcoin, which are usually carried out via email lists and claims of hacking of personal information.
However, Miami based Aziz, 25, was ahead of the Cryptocurrency curve.Back in 2013, when he was studying at the University of Miami he watched with interest as his friends invested up to $10,000 USD into Blockchain. Fast forward a few years later, and they had portfolios worth millions.
Aziz, who is originally from Kuwait, set about learning everything he could about the field. And was soon being recognized as a leading authority in Florida Blockchain circles and beyond.
He says: "What kept coming up time and again was the complexity of learning how Blockchain works. And it doesn't have to be that way. I knew there was a gap in the market. "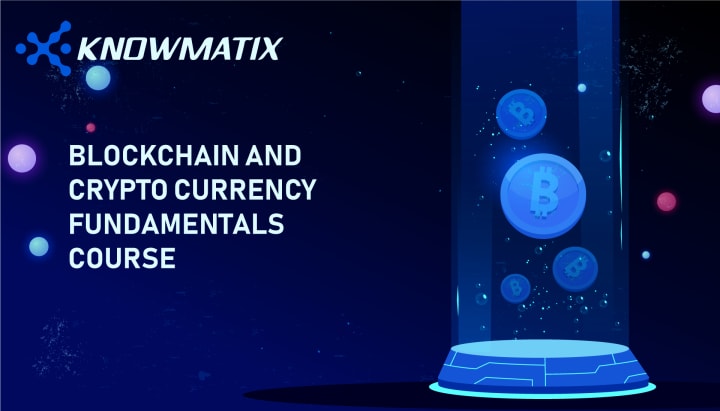 In-depth research led Aziz to create the online training platform Knowmatix. And his easy to use training course: 'Blockchain and Cryptocurrency Fundamentals, ' was born.
Aziz is confident the platform which makes Blockchain and Cryptocurrency as easy as one, two, three. With a combination of workshops, in-person instruction, and easy to understand modules, he is planning to take this technology U.S wide and global.
Initial tests have been very positive, with 24,000 people checking out the course over a four day free launch. And that was with no advertising.
Aziz points out there is a considerable gap and demand for Blockchain engineers and Blockchain professionals: "This gap will just continue to grow as time goes on because this technology is still in its infancy."
While it's currently tough to know the exact number of people in the world that are Blockchain technology, estimates put it around 20 to 25 million of the global population. That's less than 0.5% of the world's population.
Aziz sees this as potentially a booming job field: "As that grows and as these companies in the U.S. start using this Blockchain technology more, and utilizing these patents that they have filed, there's going to be a huge gap as far as employees go," he says. This means if you can get involved now, you will be ahead of the game.
However many easy to use Blockchain courses are around $4000USD. The entrepreneur says this is too high: "My course can be used as a launching pad to get people into the industry. Everyone needs and deserves the chance to learn this."
Currently, Blockchain technology is being used in some areas in the U.S. Walmart uses it to track products, as does IBM. MasterCard has patents in it and Bank of America. But while there are a lot of patents, not many companies are actively using it.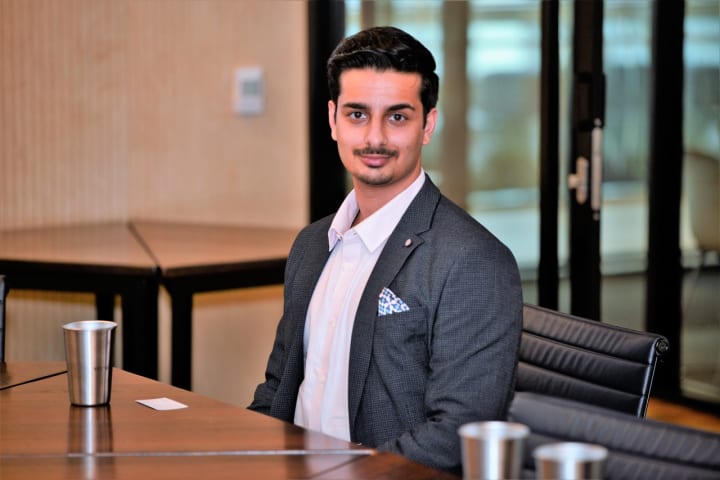 Aziz believes this is because the industry cannot make the jump through a lack of knowledge. "It took me a year to come up with the information," he says.
"I wanted to curate it in a way that's understandable to people who have no idea about what this industry is," Aziz adds.
Aziz is self-taught. And thanks to his knowledge, he is now very wealthy on the back of what he knows.
"I started researching this on my own," he says. "And I developed a deep understanding of the technology and what the potential for it is . I thought: 'What this industry is missing is a one-stop educational platform to educate people about what this technology is because it's only ten years old, Blockchain technology. There isn't anyone centralized source of information to learn about this."
So how does the course work? "I take people specifically through setting up an account, linking your bank account, and buying the leading Cryptocurrencies from that exchange," Aziz explains.
"Then we look at how to send and receive Cryptocurrency, storing it, and how to use crypto-wallets. Students look at how to access these secondary exchanges to buy Altcoins, which have a higher potential of return on investment."
Aziz adds he is all too aware people are getting scammed in this new 'Wild West' style frontier. Because the initiated, of which there are many, don't understand how Blockchain technology works: "Unfortunately there is misuse in this industry, and people get taken advantage of," Aziz says.
"If they are new and don't understand, they can get tricked and scammed out of their money. I want to put a stop to that."
Knowmatix plans to launch its online course in Spring/Summer 2020. The course will retail at $400USD. It will be available to students globally .
Reader insights
Be the first to share your insights about this piece.
Add your insights