The Different Types Of Bitcoin Wallets
Trading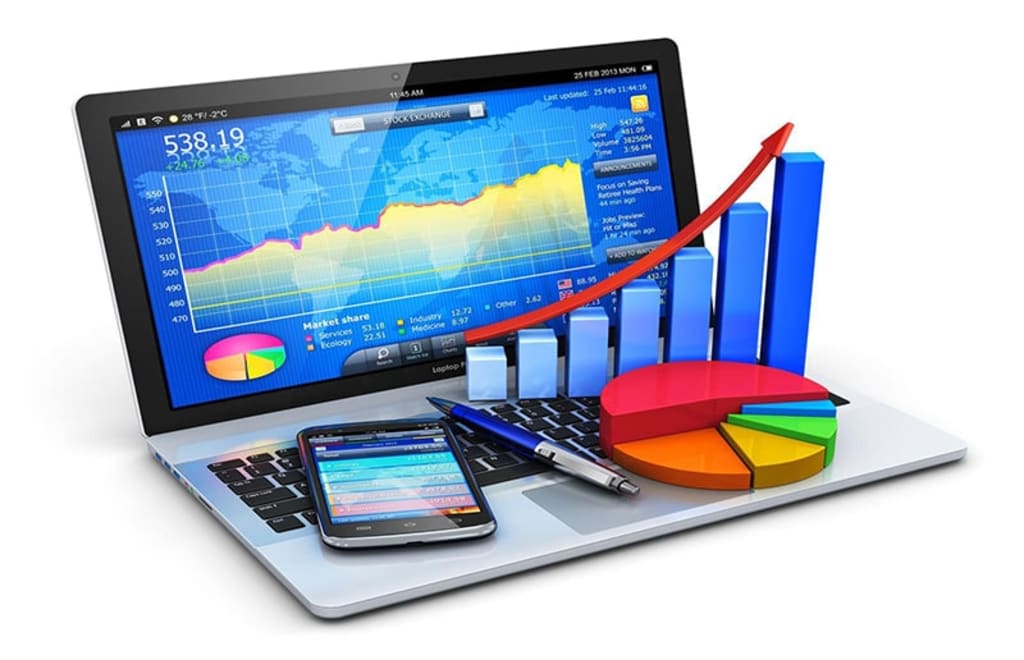 If you have been closely following the news you probably know a thing or two about Bitcoin. You might even be a Bitcoin investor. Whether or not you have invested in Bitcoin or you plan to do that in the future, you need a bitcoin wallet where you will store your hard-earned bitcoins.
Selecting a cryptocurrency wallet is just as important as the purchase process. A bitcoin wallet is like a "bank" that lets you store your private cryptographic keys. It allows you to send, receive, and spend bitcoins. You should select a secure and reliable wallet that will allow you to conveniently store and use your bitcoins.
1. Paper Wallets
With this variety of wallet, keys are printed on paper and stored offline. It is advisable to store the printed paper in a cool and dry place. You should laminate the paper where you have printed your keys. Before you print your keys, make sure that your computer is offline. Also, use a printer that is not connected to a network.
2. Hardware Wallets
Keys are stored in a small external device that is connected to a smartphone or computer when you need to make transactions. They are less prone to hackers and computer malware.
• Select a hardware wallet that is known for security, durability, and can support many currencies. Some hardware wallets can support up to 100 cryptocurrencies. This enables you to carry out your transactions in other currencies apart from the US dollar.
• A wallet with a heavy emphasis on security will rely on a fool-proof two-factor authentication process. With this process, you need to verify every login with an SMS code sent to your phone.
3. Desktop-Based Wallet
Some wallets are downloaded to a computer. You will need to download the desktop application from a trusted source.
A desktop-based wallet requires installation on your computer. Therefore, no third party will access your private data. PC-based wallets provide an extra layer of security. They also keep your keys from the prying eyes of third parties.
• You need to ensure that your PC has safe antivirus software if you want to use a desktop wallet.
• The wallet should have an excellent user interface that is easy to navigate.
• An easy to install desktop wallet will come in handy. Such a platform can be installed by anyone who has little computer knowledge. After the installation process, you will have total control over your investment. You will not have to worry about a third-party accessing your keys.
4. App-Based Wallet
You need a secure and functional smartphone to be able to use this. An app-based wallet will make trading bitcoins to be a seamless affair.
• When searching for an app-based wallet you must check out the currencies that are supported. Before downloading the app, you must check out the app reviews.
• To enhance wallet security, you should be the only person who knows the password of your phone. Anyone who has your phone password might be able to access your cryptocurrency wallet.
5. Online Wallets
E-wallets are controlled and sustained by a third-party. Since you depend on a third party's security practices, you are at risk of losing everything if ever they get hacked. In the past, there have been many online wallets that have been compromised and millions of bitcoins were stolen.
• You can opt for a free e-wallet. For extra features and benefits, you can choose a premium wallet. As a new Bitcoin user, you might want to experiment with a free wallet before you choose a premium one.
• Not all online platforms are reputable. Find out an online wallet that has good reviews.
The Bottom-Line
Don't be in a hurry to make a decision. Research widely before deciding on a wallet. The perfect wallet will cater to your requirements. It should also be highly secured. Security is one of the things that you can't afford to ignore.