Seven ways to make money with Bitcoin
Everyone's heard the buzz around this game-changing cryptocurrency but can anyone make money with Bitcoin? The answer is yes, and we'll show you how.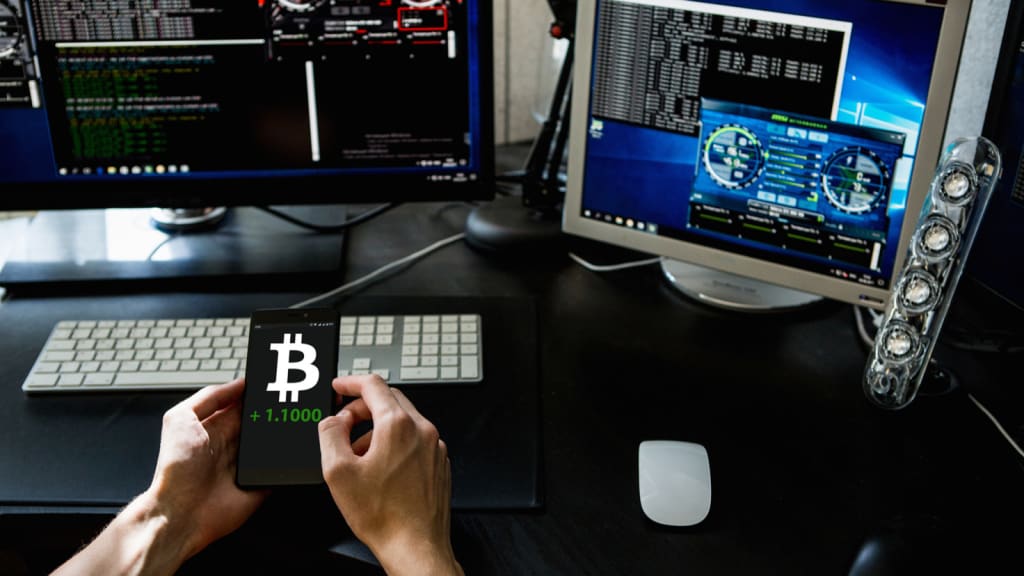 Bitcoin (BTC) has hit the news again, this time for gaining an astonishing 15 per cent in three days. That's despite anxious markets reacting to geo-political tensions, the upcoming US election and the worrying situation regarding the corona virus in China.
However, this fascinating digital coin that opened our eyes to a world where secure, global payments could be made instantly and for little cost, hasn't been without its ups and downs. Investors have had to hold on tight during the stomach-clenching roller-coaster ride of highs and lows, making some a fortune while others nurse huge losses.
Nonetheless, as we enter the 11th year since its creation and with hundreds of rival digital cryptocurrencies trailing in its wake, it seems safe to assume Bitcoin is here to stay. Indeed, when looking at today's price of $9,356 (£7,206, €8,485) it seems astonishing to remember that one Bitcoin was worth less than one cent in 2010.
Make money with Bitcoin
But what about those of us who haven't got in on the Bitcoin action? Is it too late for us to make money with Bitcoin?
Not at all. There's myriad ways that Bitcoin and other cryptocurrencies can be added to our portfolios, to tempt everyone from hardened investors to complete novices who just want to have a bit of fun. Here are a few of the most popular methods:
1. Micro-earnings
If you're blessed with patience and don't mind being bored by adverts, you can earn free Bitcoin simply by doing small tasks.
Numerous Bitcoin faucet sites work on the Pay to Click (PTC) basis; visit the website and complete the tasks given, be it clicking on a captcha, playing a game or watching an advert and get rewarded with tiny amounts of Bitcoin (Satoshis). Return to the sites frequently and watch your earnings build up. Sounds perfect.
But before you hand in your resignation letter to your boss, bear in mind it isn't called micro-earning for nothing. A full hour of ad-watching can typically earn you between $0.05-$0.40 (£0.03-£0.30). Not the most lucrative way to make money, but then, it is free.
2. Create a faucet
Using faucet sites is great for earning small amounts of coins but, if you're willing to commit some time and effort, you could improve your profitability enormously by producing and running a Bitcoin faucet yourself.
By creating your own website, you can charge companies to run adverts on your site and be paid in Bitcoin. Attract enough traffic and that revenue can quickly build up.
Running a faucet is not without its drawbacks; you'll need some capital to set it up and managing the website and its users will take time and effort. That said, once up and running a site with good traffic can generate an income of around $1,000+ each month.
3. Become an affiliate
Another, easy way to make a surprising amount of money can be by becoming an affiliate to a cryptocurrency company like https://cryptmixer.com/.
By signing up to their affiliate marketing program, you agree to promote that product or service for free and for every paying customer you bring to the company, you earn commission.
After joining the program, you will receive a personalized affiliate link. Then you just need to promote it. This can be as simple as putting the company's advert on your website or adding the link to your social media postings, to promoting the company on other sites or even running an advertising campaign.
Affiliate programs can be a lucrative way to make money and more cryptocurrency companies offer them than you might realize. The affiliate program run by Cryptmixer.com, for example, gives its members an impressive 50% of the revenue from the new clients they bring in.
4. Trading
The most obvious method to make money with Bitcoin has to be trading.
The appeal of cryptocurrency trading is understandable. While global stock exchanges are typically only open from 9.30 am to 4.30 pm, international Bitcoin exchanges never close, meaning coins can be bought and sold, 24/7 for 365 days a year, wherever you are in the world.
By signing up to a trading platform we can swap our fiat money for cryptocurrency and by anticipating the market, aim to make money trading Bitcoin. Investors don't even need to feel chained to a desk as some companies produce apps for trading on mobile phones, letting traders act quickly wherever they are.
Of course, this isn't for the fainthearted. Bitcoin's volatility has had the power to leave even hardened traders nervy and anxious. What's more, disturbing stories in the news have left investors asking "is buying Bitcoin safe?"
Fortunately, it isn't all doom and gloom. If you're considering becoming a Bitcoin trader, the rules are the same as with all other trading. Do your research, understand how bitcoin exchanges make money and find out how the ones you are interested in will keep your coins safe.
Once you've chosen an exchange, make a trading plan clarifying how much you can afford, how long and how often you will trade for and whether you intend to use leverage. As most traders will lose money at some point, it's vital to only trade with what you can afford to lose but you might just make some profits along the way.
5. Mining Bitcoin
It would be impossible to talk about how to make money with Bitcoin without mentioning "mining".
We've all heard how easy it is; simply set up your home computer to join the global network to solve the complex cryptographic puzzles required for the block chain ledger, and you'll be rewarded with free Bitcoins for your trouble. Indeed, thousands of participants in the early days made impressive profits from mining Bitcoin.
Sadly, for most of us, this is no longer an option as the astronomical costs of buying and running the complex computing equipment now required for Bitcoin would far, far outweigh any profit made.
That said, it is still possible for those with powerful processors to make money by mining alternative digital coins (Alt coins).
Cloud mining, or renting other people's mining equipment so they can mine for you, is another low-effort option that sounds incredibly appealing. However, while some legitimate cloud mining companies do exist, scams are rife so investigate any potential companies thoroughly.
6. Cryptocurrency lending platforms
Many investors are already holding (or hodling) Bitcoins and choosing to watch the cryptocurrency market over the long term. Interestingly, there's another way to make money here.
Cryptocurrency lending platforms offer investors the opportunity to make Bitcoin loans to others and earn interest for their trouble. With some sites offering interest rates of between 8 and 15 per cent, while requiring minimal effort from lenders, this can seem very appealing.
However, this is where the decentralized and unregulated part of cryptocurrencies can work against us. While if a bank fails, customers can be reassured as their deposits are typically insured, there is no such protection for digital coins, meaning you could lose everything.
If cryptocurrency lending still appeals, research diligently and proceed with extreme caution.
With six methods on offer there is something to suit most levels of investing ability, so why not see if you can make some money with Bitcoin?