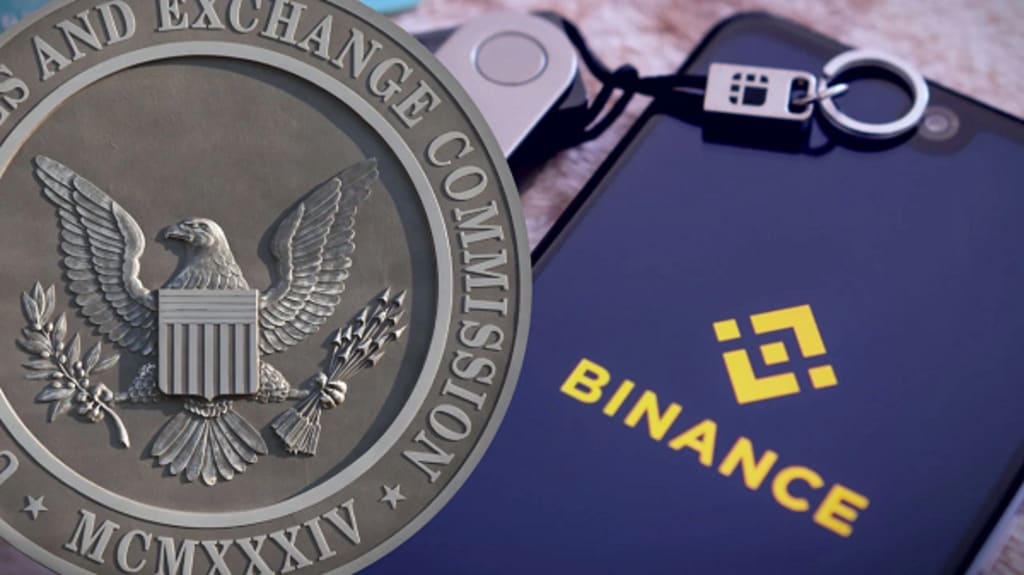 In the event of the SEC's lawsuit against CZ and his Binance exchange, we can derive some deeper thoughts.
First, this incident once again highlights the importance of regulation for cryptocurrency trading platforms. In the absence of clear regulations and supervision, trading platforms may misuse their control over customer assets. In this case, the SEC accused Binance of controlling the platform's customer assets, allowing them to commingle customer assets or divert customer assets at will, including transferring them to an entity called Sigma Chain owned and controlled by CZ.
Secondly, this case also reminds us that trading platforms need to provide transparency, which includes open and honest disclosure about their operations, trading volumes, and risk controls. The SEC accused Binance of providing misleading information in these areas, including false statements about its risk controls and trading volumesand secret control of the operation of the trading platform, as well as the manipulative trading of its market maker.
Finally, this case also reflects that cryptocurrency trading platforms may adopt some strategies to avoid regulatory constraints. The SEC accused CZ and Binance of creating BAM Management and BAM Trading as a complex scheme to evade U.S. federal securities laws, claiming that BAM Trading operated the Binance.US platform independently and that U.S. customers could not use the Binance.com platform. However, the SEC's complaint alleges that in reality, CZ and Binance maintained substantial involvement and control of the U.S. entity and that, behind the scenes, CZ directed Binance to allow and conceal many high-value U.S. customers' continued access to Binance.com.
Therefore, this event makes us rethink important issues regarding the transparency, risk control, and regulation compliance of cryptocurrency trading.
As an investor, in view of the SEC's lawsuit against CZ and his Binance exchange, we can consider it from the following perspectives:
Regulatory Risk: First, we need to recognize the regulatory risks involved in investing in cryptocurrencies and related platforms. As the case of Binance shows, these platforms may face investigations and lawsuits from regulatory authorities. If these investigations and lawsuits lead to an impact on the platform's operations or forced closure, investors may suffer losses.
Transparency: Investors should seek platforms that provide full disclosure of their investments. This includes the way the platform operates, trading volumes, and risk control measures. If a platform cannot provide this information, or if the information provided is proven to be misleading, then this could be a red flag.
Risk Control: Investors need to ensure that the platforms they invest in have appropriate risk control measures. This includes market surveillance, measures to prevent manipulative trading, and measures to protect customer assets. If a platform cannot provide these, then this could also be a warning signal.
Due Diligence: Finally, investors need to conduct due diligence and understand the regulatory environment in which the platform they invest in operates. This includes understanding the platform's registration status,# I need to check the current status of the lawsuit against Binance and CZ to provide the most accurate and up-to-date advice to the investor.
Thus, while investing in cryptocurrency and related platforms may provide significant returns, investors must be aware of associated risks and practice proper risk management.
What impact will this event have on the future of cryptocurrency?
From some perspectives, the SEC lawsuit against Binance may be viewed as negative. Firstly, it adds uncertainty for investors in the cryptocurrency market, particularly for Binance users. Secondly, it may result in additional legal and compliance costs for Binance and other cryptocurrency exchanges that could impact their operations.
However, from other perspectives, this lawsuit may also be viewed as positive. Firstly, it highlights the importance of protecting investors and maintaining market fairness, especially in an increasingly complex and risky market. Secondly, it may encourage cryptocurrency exchanges to improve transparency, enhance risk controls, and better comply with regulations. Finally, it may promote policymakers and regulators to further clarify the regulatory framework for cryptocurrency, which could be beneficial for long-term health and development of the market and investors.
Overall, although this lawsuit may bring some short-term uncertainty and challenges, it may also push the cryptocurrency market towards a more transparent, fair, and compliant direction. This will depend on how Binance and other cryptocurrency exchanges respond to this challenge, as well as how regulators develop and enforce their regulatory framework.
Reader insights
Be the first to share your insights about this piece.
Add your insights