Profits For The Unskilled Investor!
My Review On Coinbase & Why You Should Jump In!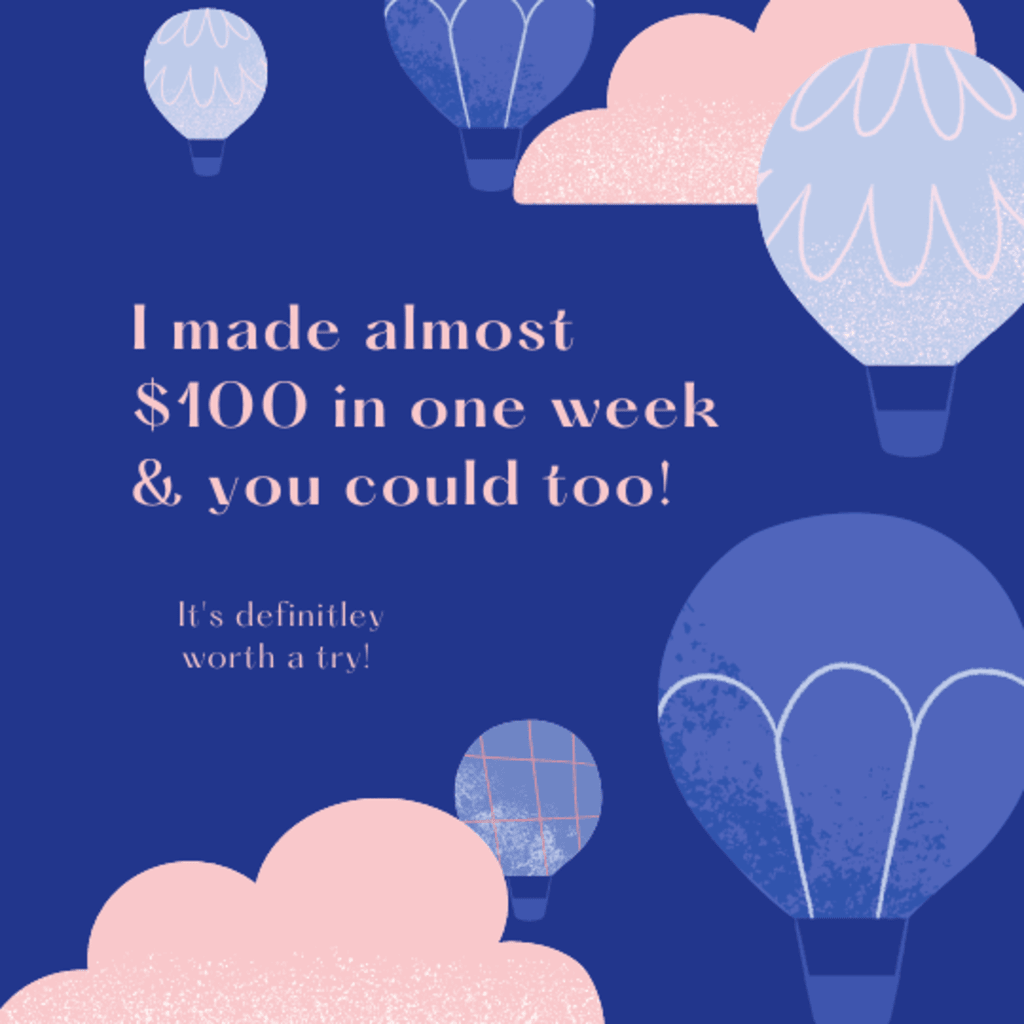 Picture Provided By Yours Truly
Has all of the Crypto talk piqued your curiosity but you just don't know where to begin? No worries, I am here to fill you in! I would like to add that this is a review I'm providing only to help anyone that could benefit from it. I am not getting paid by Coinbase to say the things I'm about to say. I would also like to add that I am not a skilled investor. In fact, the past week was my first real experience with the Coinbase app and I was so pleased that I had to share!
Ok, now that we've got all that out the way let's move right along. I'm sure you are ready to know just how it is that you could make some fast easy cash with little to no experience!
What you will need to do first is, obviously, create an account with the Coinbase app. I would like to request signing up using the link I will casually drop at the bottom of this article but no pressure at all! Once you have created an account you will go to the home page in the app. Scroll down about halfway down the page and click on a purple square that says "Discover ways to earn crypto Start Earning." You will see several different options, each one belonging to a different crypto company along with amounts that you could earn. You are going to click on those, and more than likely you will get a message that you are on the waiting list(due to high demand) but do not worry! I was very disappointed when I got the message but it was only 2 days later when I was able to start earning!
Once you have clicked on all available options and have been placed on the waiting lists then now it's time to....you guessed it! Wait. But hey, at least that gives you time to explore more of this website and the plethora of information & entertainment it has to offer!
Now it's time for the good stuff! Check back at least one time a day to see if you are now allowed to start earning. Once your waiting period is up you are going to be able to watch a series of extremely short videos. Each one is educating you more on that particular crypto brand. This is a win win situation guys! Not only are you going to earn cash money but you will walk away with more knowledge! Each video is between $2-$3 and there are ways to earn even $10 and up!!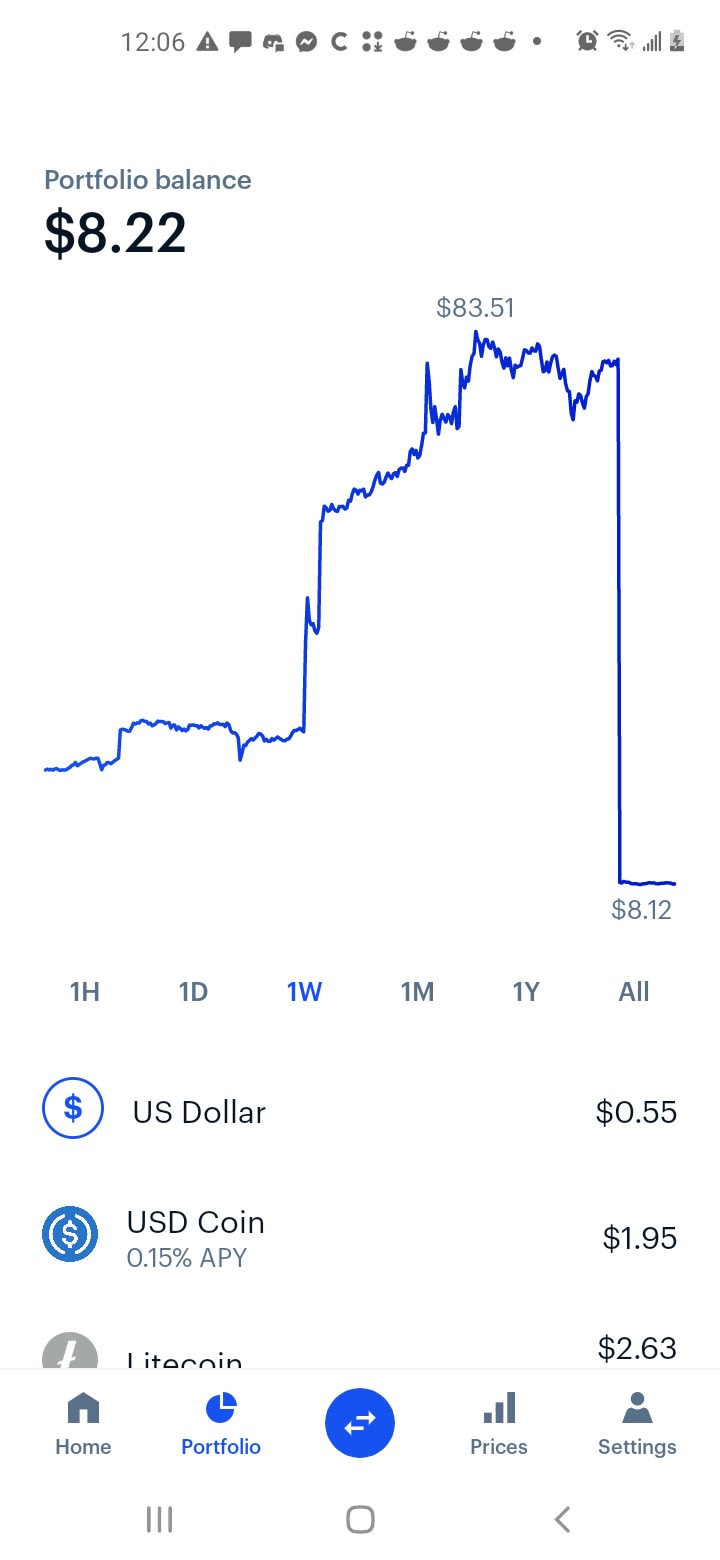 I've added above a real screenshot of my actual progress in the last week. Yes, you read that right! One week! You can see that I got all the way up to $83 and you can also see it go back down to $8. I went ahead and made a withdrawal this morning just to be 100% sure that I could access it as cash and once I connected my debit card I was able to transfer the money instantly with a small fee that was under a dollar. This is the reason you now see my cash value at only $8.
Did I earn every bit of that just from rewards? You might ask. Well yes & no. You see, I earned probably around half of that by participating in the rewards section but what's so awesome about this app is that each of the companies that pays you rewards you with so much money in their crypto which you can let sit & gain or lose interest. Or you can convert to another crypto or straight out to cash. I played around with mine a little and let it sit with said company for a couple days then I would transfer over to bitcoin or whatever crypto seemed to be on the biggest rise. No real skill there, just using basic skills & common sense. I truly believe that anyone could get in on this so long as you are over 18. I mean, what have you got to lose right? Of course, something like this comes with risk if you do decide to add your money into the account but if all you want to do is get on & make some quick cash with no money down, you totally can! I'm pasting the invite link below. Thanks for taking the time to catch up, I'll be back with more life hacks soon!
https://www.coinbase.com/join/hope_3da?src=android-share