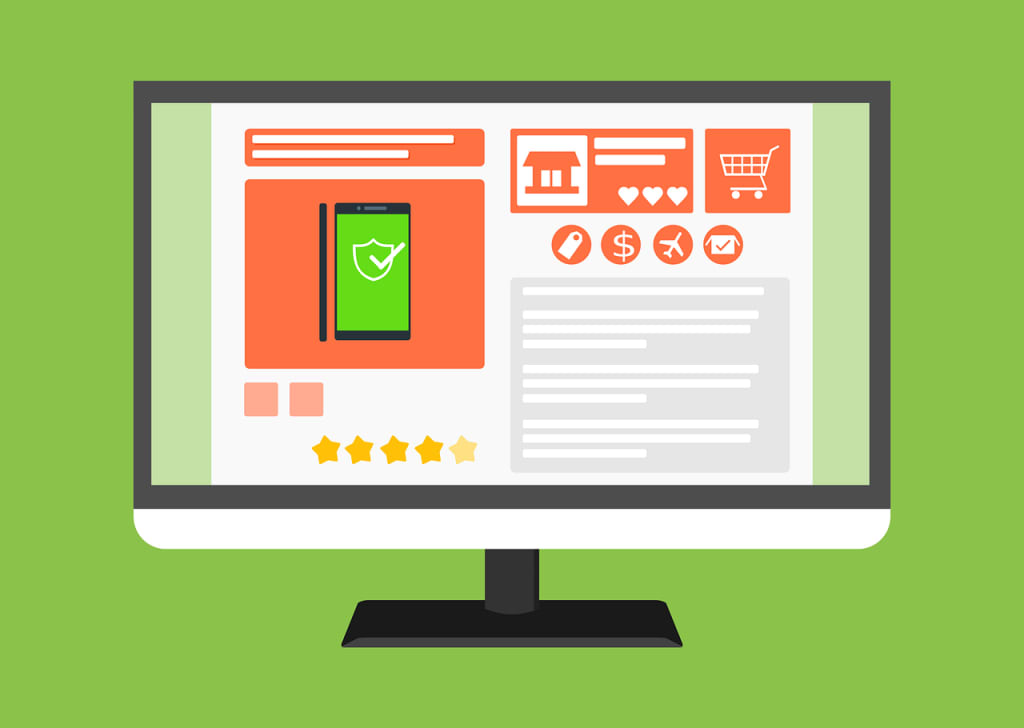 The undisputed giant in the world of online payments, PayPal, has been around for two decades. Truth be told, the shape and purpose of this platform was not always what it is today, but it showed what the quintessential best business practice looks like - it learned, adapted and overcame all obstacles, setting a worldwide standard when it comes to online money transfers. But it's not the only e-wallet out there. PayPal alternatives are aplenty and it's worth looking into what the market has to offer.
Why look for another option when PayPal seem to have it all? Well, first of all, it doesn't. Many platforms offer lower fees, faster turnarounds and more protection for the buyers and merchants as well. There is also a lot of horror stories about accounts being frozen without prior warning and funds being "lost" with tons of paperwork that has to be done to cut the losses… Which is exactly what everyone is trying to avoid by using e-wallets.
If you're trying to find a good alternative that will offer you better options and more protection, we got you covered. This article will offer a comprehensive list of PayPal alternatives and all you need to know about them.
Most popular E-wallets in 2019
Payoneer
This platform gained tremendous popularity among freelancers, small and medium ecommerce merchants and rentals. It operates in more than 200 countries. What Payoneer offers:
A prepaid debit MasterCard connected to your e-wallet, which is accepted as an in-store payment method virtually everywhere. You can also use it to withdraw cash at ATMs, for which Payoneer charges $3.15. However, it might get as high as $10 in total, depending on what the ATM charges you.
Annual fee for their debit card is $29.95.
Transactions between Payoneer accounts are free
Receiving payments from non-Payoneer users will cost you 3% for credit cards in any currency, and 1% for eChecks.
Payments can be made in USD, EUR, GBP, JPY, AUD, CAD & MXN
Transferring money to a bank account go as high as 2%, which is a bit more than some of the other e-wallets. However, if you have a bank account in USD, EUR, or GBP, the fees are $1.5, €1.50 and £1.50, respectively.
Skrill
Another extremely popular PayPal alternative that's been used by freelancers and businesses of all sizes as well. Besides classic cards and accounts, it also supports cryptocurrencies. If you're into gambling, Skrill got you covered. Skrill offers:
Skrill offers a physical prepaid MasterCard as well as a virtual version, so you can make purchases in-shop or online, wherever MasterCard is accepted;
Annual fee for their card is $10;
Uploading, withdrawing, sending and receiving funds in the US is free;
Worldwide, uploading funds will cost you 1% of the transaction. Withdrawing varies from country to country but usually goes between $5 and $6 per transaction. Sending money to a bank account, as well as receiving money, is always free;
Skrill supports Bitcoin, Bitcoin Cash, Litecoin & Ether;
Users can send and receive money in over 50 countries.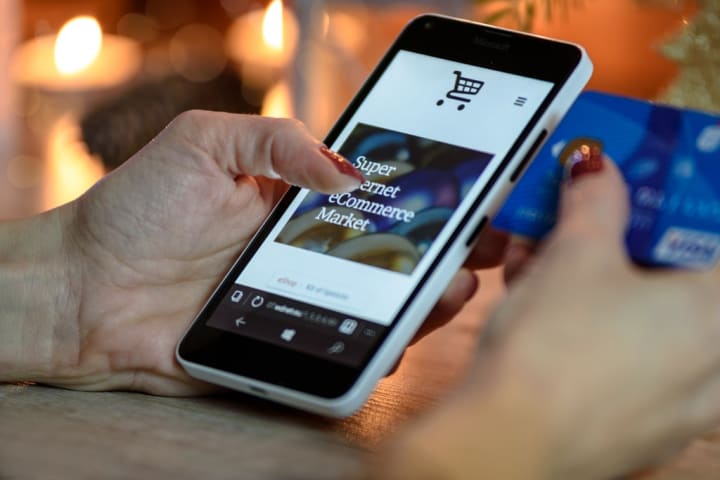 Stripe
Stripe is a payment gateway for e-commerce businesses with easy app implementation and very competitive prices. They offer ease of use, UI customization and security for everyone who wants to do business online. Here is a quick overlook:
Implementation is very easy and doesn't need a lot of customization;
They offer a built-in machine learning fraud prevention called Radar;
Offers recurring charges and mass payments;
Fees: 2.9% + .30 cents per successful transaction, + 1% on international cards;
On ACH debits the fee is 0.8% with a $5 cap.
Braintree
This is another payment gateway, but mostly focusing on larger businesses. Braintree is a Paypal service, by the way, but offers a much different experience. Companies, as well as customers love it because of a seamless and intuitive check-out interface, high security and competitive prices. What Braintree gives to its users:
Fees: 2.9% + .30 cents per successful transaction;
Online and mobile payments in 45+ countries;
Supports more than 130 currencies;
Braintree offers an integrated merchant account;
Recurring billing.
Amazon Pay
One of the most popular online shopping portals. Most people who buy online are already familiar with Amazon Pay, which makes it quite easy for merchants to integrate and offer as one of the payment methods. Amazon Pay has its pros:
It is available for all devices, whether the customer is at home or on the go.
Amazon has zero sense of humor when it comes to security matters, and you get all possible fraud protection as a readily available feature;
The fees are the same as for many other e-payment systems: 2.9% + $0.30 for transactions within the US, and 3.9% for transactions abroad.
Google Pay
A versatile and widely used e-wallet that has been well known on the market for a decent time now. Previously known as Android Pay, it offers its users, both merchants and customers, services that are almost completely free.
No fees for transactions using debit cards and bank accounts.
2.9% transaction fee for credit cards.
Location-dependent e-wallets
We have discussed global or widespread e-wallets so far, but it's useful to know localized options as well. These e-wallets usually offer very competitive prices and fees because they are concentrated in one region and work with a small number of currencies, meaning that conversion rates are decent.
TrueMoney
TrueMoney is an e-wallet that operates in the Philippines, Thailand, Cambodia, Indonesia, Vietnam, and Myanmar. TrueMoney offers:
Sending money will cost you up to 2% of the transaction;
Uploading funds, paying bills and purchasing goods via Google Play or App Store is free;
Funds can be transferred to other e-wallets, such as Paypal, WePay and others using the Android or iOS app (TrueMoney is available only as a mobile app);
They offer a virtual prepaid MasterCard, so withdrawing money from ATMs requires a physical card connected to a bank account;
In-store purchases with TrueMoney are available virtually everywhere in the region.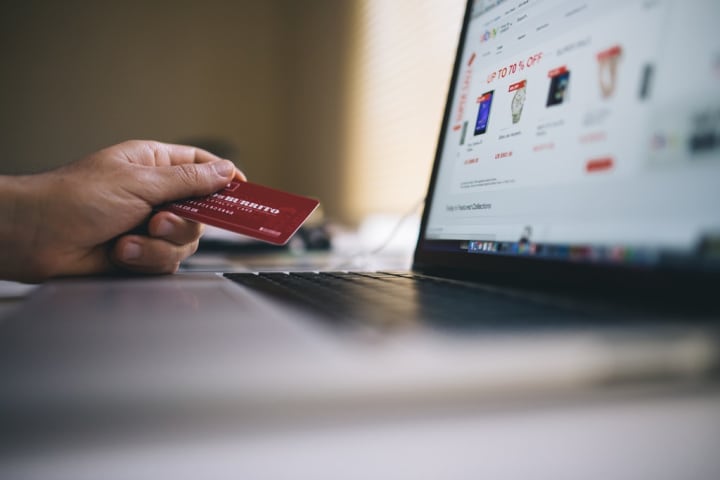 Yandex Money
Yandex Money is an e-wallet offering services in the Ukraine and Russia. It has gained massive popularity because of its very consumer-friendly rates and promotions.
Yandex Money offers both physical and virtual prepaid MasterCards;
Physical card costs 399 rubles per three years, and the virtual card is free;
Supports rubles and 10 additional currencies.
Transaction fees are 2.9%
AliPay
Originally, AliPay was a service made to support payments on Alibaba. In time, this provider has evolved into a fully fledged online payment service, used not only for online transactions but also for offline purchases and payments. A truly powerful e-wallet that dominates Chinese market while extending some of its services worldwide. WeChat Pay and Chinese Union Pay (CUP) are two main competitors offering mostly overlapping, but still distinct enough services to stand shoulder to shoulder with AliPay. For the Chinese market, AliPay offers:
Support for all devices, tablets and smartphones;
There is a tourist program that enables visitors to buy prepaid cards within the AliPay app, making it much easier to shop and communicate with the merchants. The card expires after 90 days and the remaining money is automatically put back into the original account;
AliPay supports 18 currencies;
Fees appear only on withdrawal (0.1%), if the withdrawal amount is over $153.
Final thought
Although you probably already have a PayPal account up and running, it is a good practice to have at least one extra e-wallet dedicated to small transactions, online purchases or bank transfers, for example. Don't put all your eggs in one basket.
Another good reason to look at alternatives is travel. If you're going to spend some time abroad, it might be a good idea to look into what the local e-wallet market has to offer. You might end up saving a bit of money in conversions and transactions, and gain extra points with the locals for making that extra effort to simplify the communication.
About the Creator
Nina is a digital nomad and a blogger. Her main interests are web design and marketing. In her free time, when she's away from the computer, she likes to do yoga and ride a bike.
Reader insights
Be the first to share your insights about this piece.
Add your insights