Online Cryptocurrency Mining and Trading Courses
Want to profit in Bitcoin? These online cryptocurrency mining and trading courses will improve your chances of making it big.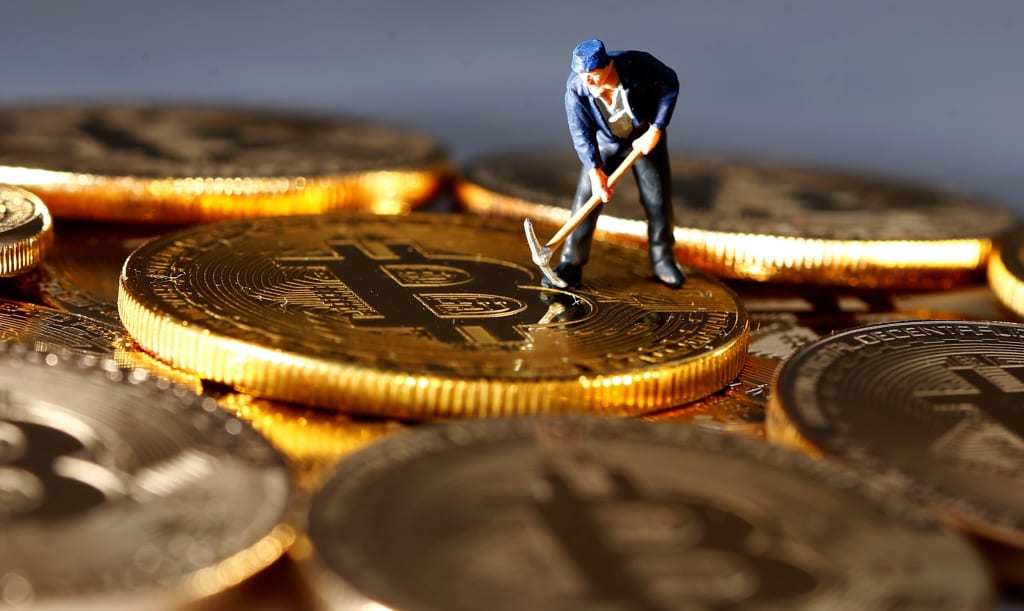 Cryptocurrency is one of the fastest-expanding markets in the world, but unfortunately, it's not really that easy to get into if you don't have a background in tech. There are plenty of confusing terms, and even trying to find good Bitcoin mining hardware can be hard.
As the crypto-boom continues and people continue to ask which is the next cryptocurrency to boom, groups have started to put together online cryptocurrency mining and trading courses. If you're feeling lost and want to mine Bitcoin successfully, these online cryptocurrency mining classes will help you immensely.
Udemy has tons of cryptocurrency mining and trading courses to choose from, and Cryptocurrency Wealth is one of the better ones out there. Instructor Theo MacArthur helps break down trading into simple, easy-to-understand concepts.
This one doesn't include mining, but it does talk about how to figure out which altcoins are going to boom and how you can take advantage of news from the best blockchain influencers to determine when to buy and sell.
If you want to bypass getting a Bitcoin mining setup, this is a great class to take.
Before we get into more advanced cryptocurrency mining and trading courses, let's talk about trading as a whole. The Cryptocurrency Bible class from Udemy is a perfect way to get the basics of investing in cryptocurrency—including learning how to set up a cryptocurrency wallet and how to determine which altcoins are worth your time.
All the major altcoins you could imagine are touched upon in this course, as well as the biggest trading strategies out there. If you're experienced with stock market investing, then you might notice a lot of the strategies used here are also very common in stock markets. That's not a bad thing; you'll have a lot of fun and profit with this.
Are you totally tech-averse? Are you looking for cryptocurrency mining and trading courses that won't make you feel like an idiot? It doesn't get any more basic than Cryptocurrency 101. This course is all about establishing a firm foundation on everything blockchain-based.
This class offers up everything you need to know about cryptocurrencies, including what it is, Bitcoin's history, and how to navigate exchanges. It's as basic as you can get. Your cryptocurrency investment portfolio is just a click away!
Now that you've finished learning the trading basics, are you ready to embark on the journey of becoming a Bitcoin billionaire? Well, this is one of the best cryptocurrency mining and trading courses for people who are ready to begin tackling more involved topics in the blockchain currency world.
This course doesn't just cover wallets and blockchain. It teaches you how to mine Bitcoin, how to invest, and how to handle taxes on the investments you make. It's an all-in-one course that will give you everything you need.
If you're a tech geek who wants to save money while mining your altcoins, then you might as well look up cryptocurrency mining and trading courses that cater to your group. Udemy actually has a course that teaches you to build your own mining computer from basic parts.
By building your own rig, you're able to get a lot more coins with a lot less startup capital. If you have the skills for this class, it could save you hugely. Who knows, Ethereum may even overtake Bitcoin in 2018!
Sometimes, the best cryptocurrency mining and trading courses tend to leave out major details. In order to be a successful trader, you will need to have a reliable Bitcoin wallet that will hold your coins and keep your stuff safe.
This Cryptocurrency Wallet Course will teach you how to choose a wallet, a storage method, how to trade using wallets, and how to find wallets that can even pay dividends. Cybersecurity is king in the blockchain world. Are you prepared?
Finding cryptocurrency mining and trading courses that are focused on altcoins isn't easy. However, Bitcoin mining and trading is a different story. Bitcoin for Beginners is a great course for people who want to learn about blockchain technology basics, set up their own Bitcoin mining rig, and trade it.
If good ol' Bitcoin is the coin of choice for you, no other course will be better. It's simple, slick, and works well with every experience level.
Bitcoin mining is notoriously pricey, and often requires specialized equipment...or does it? This is one of the first cryptocurrency mining and trading courses to focus on cutting costs of equipment by creating a program on a Raspberry Pi to help you mine coins.
This particular course focuses on Bitcoin, but realistically, you could probably use a similar setup for many different Bitcoin alternatives you could mine. What's impressive about this is that you don't need to have any prior knowledge to benefit from this class. Everything is broken down that easily.
Do you see blockchain tech as a revolutionary concept? You're not alone. This guide takes an enthusiastic approach to Bitcoin and blockchain technology—just like you!
If you're a fan of Bitcoin investing and want to know how you can join the online community and invest in one of the most impressive forms of currency to hit the internet, check out this online course.
If you're a miner on a budget, then Blockchain, Cryptocurrency, Bitcoin and Mining is one of the best cryptocurrency mining and trading courses out there. This free class allows you to learn the basics of blockchain technology, cryptocurrencies, and how to mine your favorite coins.
Trading, of course, is also a major focus of the course. If you're looking for an all-around great course on how to start your mining, investing, and trading endeavors, this is a perfect choice.
mining
Riley Reese is comic book fanatic who loves anything that has to do with science-fiction, anime, action movies, and Monster Energy drink.
Receive stories by Riley Raul Reese in

your feed