Lost: $US 24 Billion
Please return. Small reward.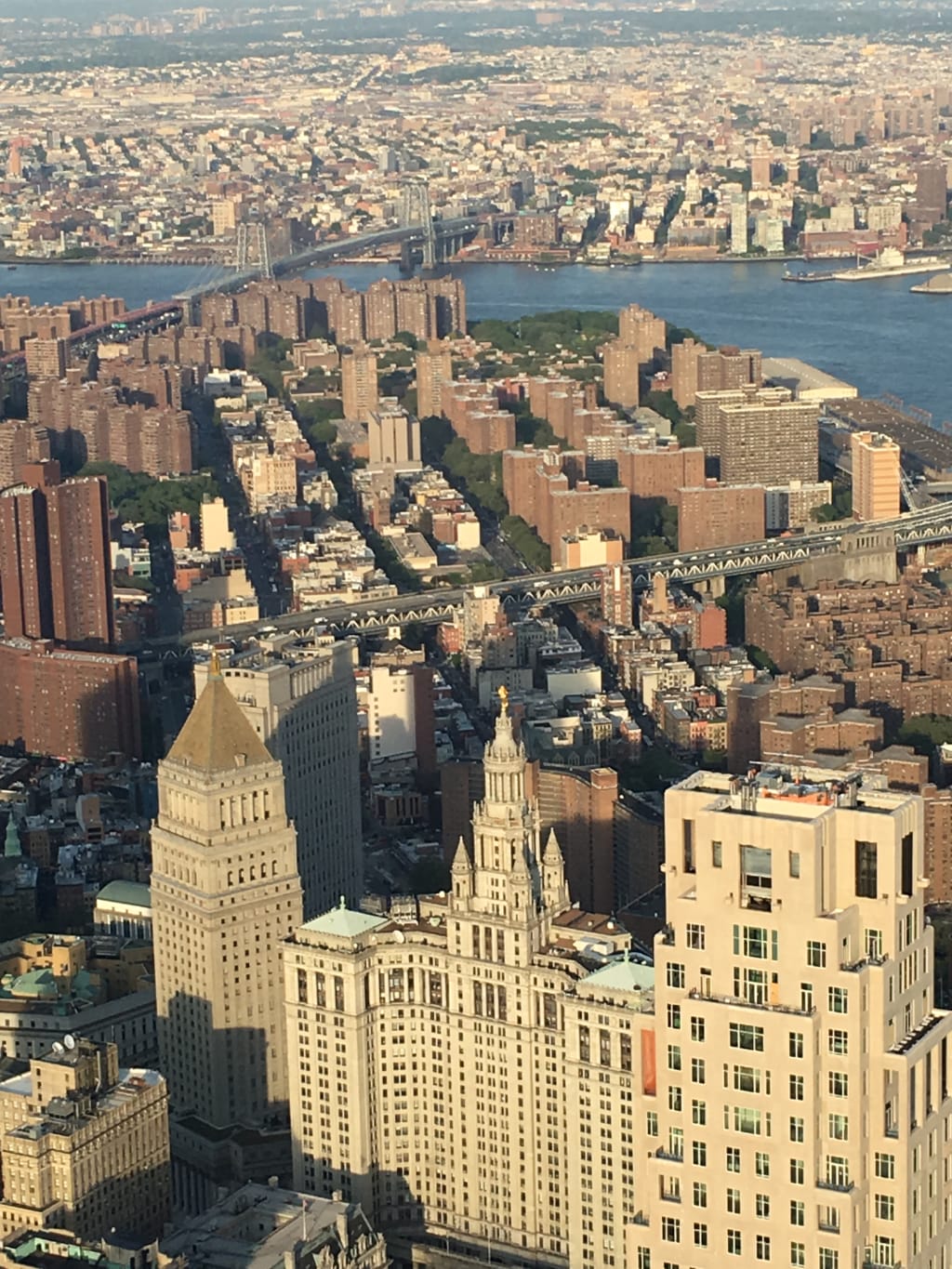 "Mein Damen und Herren", "Excuse me,"… the senior flight attendant announced in her sing-song Swiss German accent, "ladies and gentlemen--" the passengers broke into the anticipated cursory applause. Smiling with pursed lips she paused, "On behalf of the inflight crew, we thank you for flying with Swiss Air and take pleasure in being the first to welcome you to Geneva. Whether your travels bring you here for business or pleasure, we hope you will enjoy your time in Geneva."
"Next in line," the customs official snapped. A greying right eyebrow slowly arched over the frame of his titanium glasses. He doesn't miss a thing and took notice of the overly casually dressed young man approaching him with a black backpack heavy on his left shoulder while wheeling a compact black suitcase. "We have been expecting you." "Have you anything to declare Mr. Snowden?"
"No." Snowden nodded confidently knowing that this was just protocol and the agent was unable to search his bags and presented his diplomatic passport for inspection.
"Very well then. It seems that everything is in order. Although you do appear rather…young."
"Things are not always as they appear Monsieur…. Becker. And besides, the old guard are a dying breed and just can't seem to grasp on to the emerging technology."
"Good day, Mr. Snowden. And good luck in Geneva. I think you will need it."
Exiting the customs area, a crowd of people waiting to greet their jet-lagged friends clogged the passageway. Away from the crowd, he found the liaison holding a leather binder with an A4 white paper sign with "Mr. Snowden" in large black bold type face. Sporting Bulgari aviator sunglasses, in a slim-fit light grey suit, he looked more like a model than a driver. Matias knew what to expect as he was very familiar with his file.
"Typical American" he thought to himself while rolling his eyes behind the shades. Taking off his glasses and placing them on his head, he introduces himself, "Hallo, Mr. Snowden, welcome to Geneva! I am Matias", offering a handshake. "Let me help you with your baggage. Your backpack looks very heavy."
"Oh thanks. Here, I'll carry the backpack."
Walking through the airport to the parking area, Matias answered, "the consulate hired me as your driver and to ensure you get safely to your destination. I hope your flight was enjoyable?"
"Thank you… Yes Matias, it was. A little bumpy over the Atlantic. Beverage service was halted as the plane bounced a bit up and down, making everyone a little nervous. Drinks were jumping out of our hands, so the captain ordered everyone to be calm, and sit down and fasten our seatbelts, including the crew until we were out of the storm. Probably why they all clapped when we landed."
"Oh no, Mr. Snowden, this must be your first time to Europe. We always clap to thank the pilot and crew for getting us safely to our destination. Americans need to learn some of our gracious customs. That's also why I am here."
"Then I guess you have a lot of work ahead of you", he smirked as they approached the baggage area.
Matias couldn't hide a pearly white grin of approval. "Yes, Mr. Snowden, I think we may be spending quite some together in the next few days."
"If that is the case, then please Matias, call me Ed or Snow."
"Very well then, Ed or Snow it is. Hopefully we will soon narrow it down to one or the other."
"What exactly do you do? Dressed like this, you can't be just a driver. Unless you're moonlighting on the side for Gucci." "And why did they send you?"
"I am the Swiss Cultural Attache' for your consulate. Having blue blood is one of the requirements as well as graduating from university with honors and knowing at least 6 languages. Fluently." When they were considering your employment status, I facilitated your work visa and after reviewing your file, I was very impressed with your data analytics and capabilities in technology. So, I chose to be your liaison rather than appointing a junior officer."
While walking out of the terminal to the parking area, Matias emphatically explained, "I hope you have a least one decent suit in there, as you will need proper attire in Europe or you will be stereotyped. And you seriously don't want that stigma. You're not in America anymore, you must be appropriately dressed here to blend in, even to go the market."
"The stores are open for only another hour, and tomorrow being Sunday, they will be closed until Monday. And you need to report for duty at 9am sharp on Monday morning. In business attire." "Here we are", as they reach Matias' black Mercedes S550. The trunk opens and Matias releases the handle and lowers it, and carefully places the luggage next to an emergency triangle and medical kit.
Walking past him and toward the passenger door, Snow points to the luggage in the trunk "Don't worry Matias, I've got one in there."
"I'm sure you do." He reaches for his Blackberry out of his suit jacket and scans for the number. "Konig Genève, Gunter speaking." Ahh, fantastich, Gunter, bitte, I need a favor. Can you send 2 classic suits, one grey, one blue, and something young and sporty, Euro size 46, slim fit, a few shirts and ties… and a pappillon, a belt or two and some shoes size 44 over to the Four Seasons with my name on it? Charge it to the company." "Naturlich, Herr Matias! " I will take care of it myself."
Matias took the scenic route, by Lake Geneva, normally a 20-minute drive from the airport to the city center, but on a beautiful Saturday afternoon in May, everyone was out and about on their way to or from the lake. Darting through traffic, Matias apologized to Snow, "the apartment we have leased on your behalf is not yet ready as it was still being renovated and should be ready in just a few days. We hope that in the meantime, you will feel comfortable at the Four Seasons."
"I'm certain I will be more than just comfortable."
Pulling up to the hotel, the valet opened his door and greeted him, "Good afternoon Mr. Matias, so glad to welcome you again to the Four Seasons."
"Danke, Stefan." He hands him a 100 Euro note. "Here's a little something for you to make sure no one gets near my car. Once we get my friend Snow settled in and freshened up a bit, we will be in the bar if anyone is looking for me."
"It is always a pleasure to meet Mr. Matias' friends, Mr. Snow. He is very popuIar here you know? I hope you will enjoy your stay with us while in Geneva. I will arrange to have your bags sent directly to your room."
Snow nodded, "just one bag, I will carry the backpack myself."
"As you wish Mr. Snowden."
"Good Afternoon, gentlemen." Smiling and with a nod, the doorman opened the heavy glass door with a white-gloved hand. It is our pleasure to welcome you to the Four Seasons."
In the center of the lobby, a huge floral display of pink peonies welcomed busy guests to take a few moments to savor its' sweet aroma. Snow slowed his pace as the fragrance momentarily transported him back home to Fort Meade. He missed his Mom and thought he had better call her soon.
Matias handled checking in and signing for the room, giving Snow his key. "Everything is taken care of. Whatever you need, you may charge to the room. But accounting will be looking over any extraordinary charges."
"I have a feeling even a coffee here is an extraordinary charge."
"Geneva is perhaps one of the most expensive cities in the world catering to the rich and famous. And it is my job to help you to blend in with this extravagant lifestyle in order to further our mission."
By the middle of June, his apartment was finally ready, a huge, 4-bedroom, on the Quai du Seujet, overlooking Lake Geneva in the fashionable St. Gervais district. He had his suspicions about the delay, and later found out that his predecessor was selling secrets to the Russians and was murdered there. After the investigations were over, the apartment was scrubbed, painted and as he had expected, wired with monitoring equipment by the agency. He knew the NSA creed, "In God we trust and all others we monitor." He was no different.
Matias worked overtime to transform the American computer geek into his cover as an international business executive, and he was ready by mid-summer. He worked in a secure office complex handling data analytics that would identify red flags in questionable international financial transactions.
He loved his job and working in the center of Europe. Still in his early 20's, he had a life much more interesting and sophisticated than any of his friends back in the states. He thought to himself, "no one I went to school with would ever believe this was my life now."
He enjoyed traveling and would often visit posh resorts in Italy, France and Spain. He soon grew angered at the extravagance as his stay in Switzerland coincided with the global financial crash that left many of his friends without homes due to the banks foreclosing on them.
After a year, in June of 2008, while attending the Global Investment Forum, he found the right time and the right place. He was in the men's room, pissing right next to the subject of one of his investigations. "They're on to you Bernie. I've been trying to keep it quiet, but it's just too much to hide."
"I don't know who you think you are that you can speak to me like this!"
"The SEC wouldn't listen to Harry and closed their investigation as you obviously have some clout there. We've had you on our radar ever since, and trust me, they are closing in. We can't talk here, it's not safe. If you want to save yourself and your family from financial ruin, I have a plan that will work. Meet me at 7am tomorrow at the Hamman at the Bains de Paquis, overlooking the lake."
"How do I know—"
"You don't. But at this point Bernie, I don't think you have any other choice. You will go down, it's inevitable. But we need to work fast."
Snow tipped the Hamman attendant enough to give him and Bernie some time alone. "It's called cryptocurrency, a financial system based on computer codes, and not a central banking system. It is issued like stock we will need to register it on the Japanese market with a fictitious name. That way it is completely anonymous and will be impossible to trace. A perfect currency for illegal businesses like money laundering and drug cartels."
"Ok, completely anonymous, but this is not my kind of business Mr. Snowden."
"You think defrauding your investors of 65 billion is somehow not as illegal as say a drug deal? At least the client gets something in return." Get all the cash you can get your hands on and we will secure our future with it. Otherwise, the feds will get everything you have, leaving you and your family without even a crumb.
On Tuesday, August 14, 2008, Satoshi Nakamoto registered 20 billion US dollars on the Japanese exchange, creating the cryptocurrency now known as "Bitcoin". No one knows the identity of Satoshi Nakamoto, as he/she or they last logged on to the platform in 2011 and has not been heard from since.
What is known is that Satoshi Nakamoto is loosely translated as Central Intelligence or could refer to one who is clear thinking, witty and wise, and of central origin or foundation. This could refer to either Madoff or Snowden or even both.
To date, at $US 65 billion, Madoff's fraud is the largest Ponzi scheme worldwide. The Department of Justice has recovered all but $US 24 billion. We may never really find out how that amount of money could just disappear without a trace. Or, perhaps it's right here.