Is the Cryptocurrency "Pi" a Good Investment?
Should you Install the Pi App into your android or iPhone and invest your time and money to make Pi coins. Is Pi Cryptocurrency worth the Investment?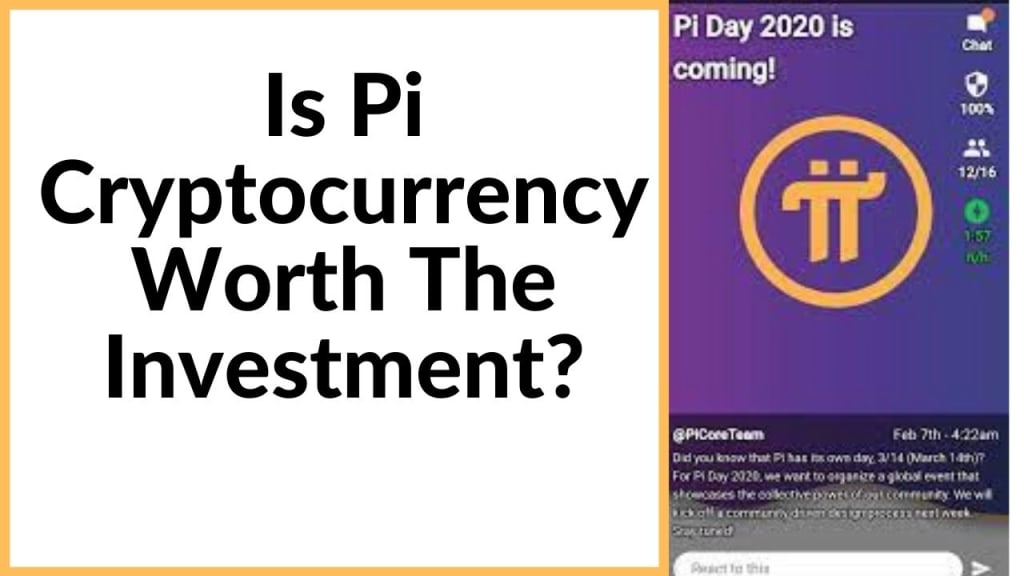 Is Pi Cryptocurrency Worth The Investment?
Pi Cryptocurrency is an app that you can download and allow to mining cryptocurrency through your phone. Earning Pi cryptocurrency is free for everyone. With time and with inviting more people, you can increase your Pi coin earning power per hour. The higher your rate of Pi coin earning, the more Pi coin you make. You don't need to invest money into this coin, and you can invest your time and using the energy of your android or iPhone to earn more cryptocurrency.
Credible people from Standford own the platform. The biggest problem with any cryptocurrency is its decentralized nature. You never know who owns a website and decide to cash out all the money and scam people. The good thing about Pi network cryptocurrency is that it is free to use, and they have some big plans for the future use of Pi network cryptocurrency.
Is Pi Cryptocurrency is free to make?
Yes. You can make Pi cryptocurrency for free. Installed the Pi cryptocurrency app and open it at least once a day or leave it open, and you will be generating more Pi coins. This is how you are going to accommodate more Pi coins. It is the investment of your time into this currency that makes you more Pi coins. But, you can only make coins and not spend them or make money through them.
We have discussed the future years of worth of Pi cryptocurrency here: Will PI coin cross 5$ in 2025? The Expected Value of PI Coin In the Future In this article, we briefly introduced the expected value of the Pi coin in 2025 and predicted some values that you might be interested in. The value of the Pi coin right now is zero as it isn't launched yet.
These types of Cryptocurrencies that are free to make are called Freebies Cryptocurrency. Other Cryptocurrencies coins like Dogecoin are called Altcoins, and you have to invest some money into buying these coins. In one of the articles, we discuss the Dogecoin value and predict future values; Can Dogecoin Hit $100 In Future? Discussing The Expected Value of Dogecoin
What is the current value and some other factors to make a case for deciding to invest in Pi Cryptocurrency?
Let me list variables and discuss some points about the investment decision to earn more Pi coins.
The Pi coin isn't available in the market: When I use the term 'Market' mean, the ability to buy or sell this cryptocurrency. As of right now, you can't buy or sell it. It is free to earn it, but you can't sell it. It is one of the most unattractive things about having or owning Pi coins. My brother has over 200+ Pi coins, and he is now discouraged from selling them.
The limited quantity: When there is a market demand and supply, the prices go up and down. This is how people make money, and this is how Cryptocurrencies work, but freebies cryptocurrencies are unlimited, and there is no end-point. This is the biggest factor that we should consider when deciding to invest our time into earning more Pi coins or Pi network cryptocurrency.
If we keep these factors in mind, nobody should invest their time and energy into making more Pi coins because technically, you wouldn't make any money by having more Pi coins. The best thing you could do is to invest your money into some altcoins like Dogecoin or Safemoon cryptocurrency coin. They have a tangible value, and with time you can withdraw them if you want to.
Is it safe to have a Pi Network App on your mobile?
Yes, it is completely safe to have a Pi Network app on your phone, but it will consume more energy and the Internet. If you are conservative about the use of the Internet, then you shouldn't install it. On the other hand, the app is security-wise very safe.
I hope this helps.
alt coins
#Howto articles #Guides and helpful content for readers. I love writing on Vocal. We publish content about diverse topics. https:/aamirokamal.medium.com
For business inquiries: [email protected]
or Twitter: twitter.com/@_aamirkamal