I'm Not Buying Bitcoin For One Reason
And no, it's not because "I think is a bubble"!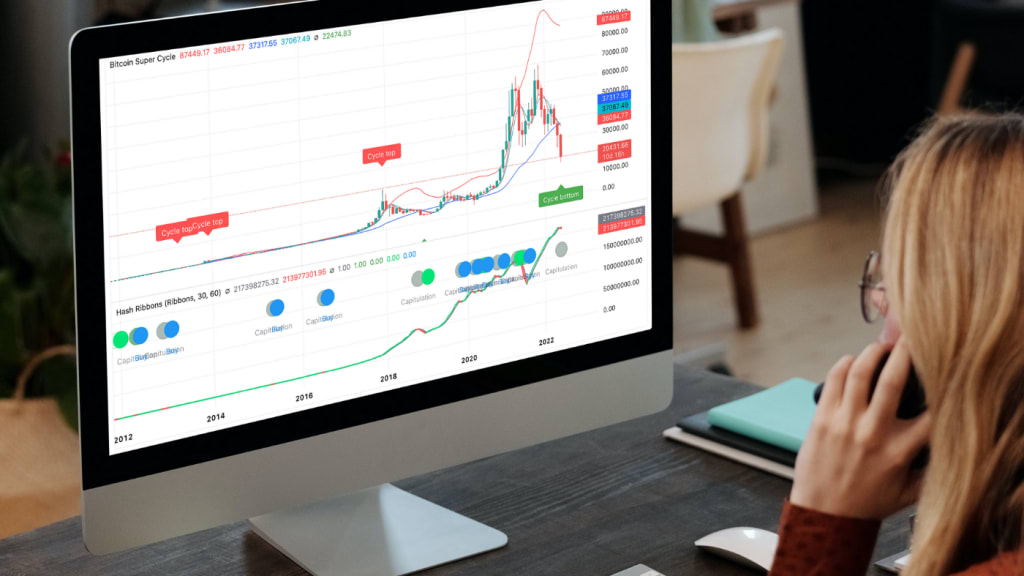 We are possibly seeing the biggest drop in Bitcoin history. Last week we talked about Bitcoin touching the $22,000 floor but it has already broken that barrier, and as I write this article the price of Bitcoin is hovering around $18,000.
Personally, I am not buying Bitcoin based on price. I use the dollar cost average strategy.
I know I don't usually do technical analysis, and I really don't like it. Every time I do it I say it because I don't want you to take this as financial advice because it isn't at all. But I also like to share with you when I do a bit of technical analysis.
Technical analysis is not reliable at all and anyone who tells you otherwise is scamming you. Technical analysis only gives you parameters about what could happen in the future based on past behavior, but absolutely no one can know what will happen in the future, it is a game of probabilities.
For this reason, whether in the world of Bitcoin, cryptocurrencies, or the financial market, you should always investigate the project and the companies, what problems they solve, why they are unique or different from the others, and why they are valuable.
With that said, let's proceed to look at some interesting behavior that is happening on the Bitcoin chart.
Let's look at the history of Bitcoin.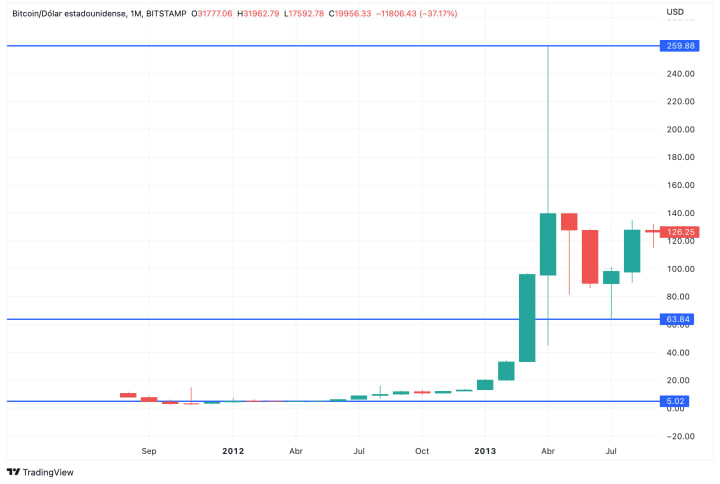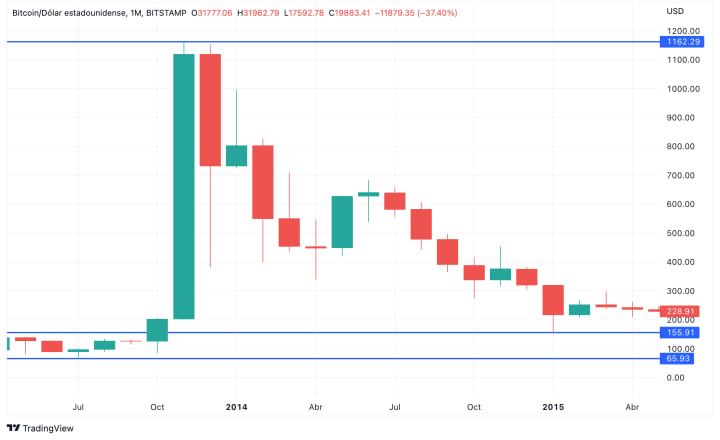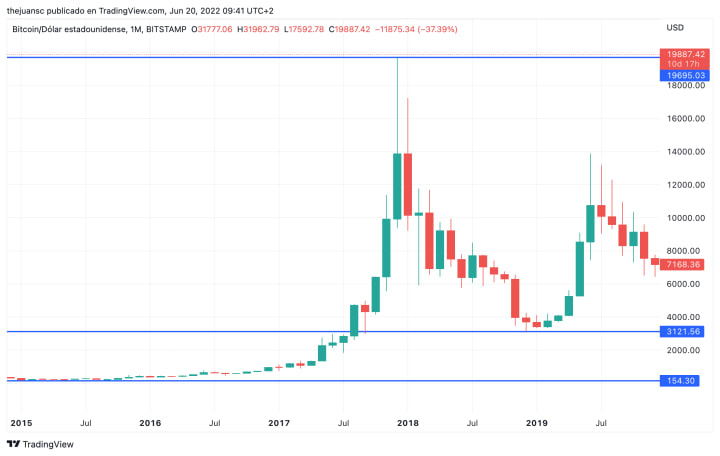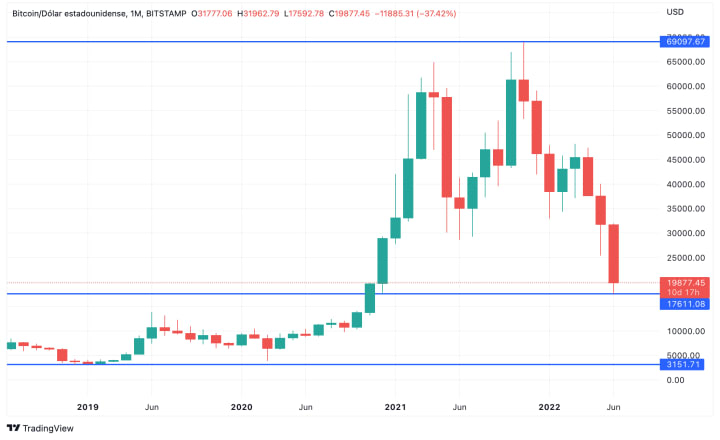 In 2012, when Bitcoin was worth approximately $5, it rose to a value of $260, and finally fell to $64. In 2013, it rose from $66 to $1,160 before falling to $155. Subsequently, at the end of 2015 Bitcoin rose from $155 to $20,000 and then fell to $3,100. Bitcoin then rose from $3,000 to $69,000 and currently is falling to... nobody knows.
Conclusion? Bitcoin is going to crash.
For this reason, I am not buying Bitcoin. What will happen now? Again, no one knows… but, I have found an indicator that is marking the floor.
Bitcoin belongs to a free market, where fluctuations are due to its natural behavior. There is no government or central bank that can print more Bitcoin to manipulate the price. Bitcoin does what it wants.
In a Medium article, I showed you the Beam Bands and the Fibonacci levels.
Checking only the Beam Bands [green line] we can see that it has marked support throughout the history of Bitcoin.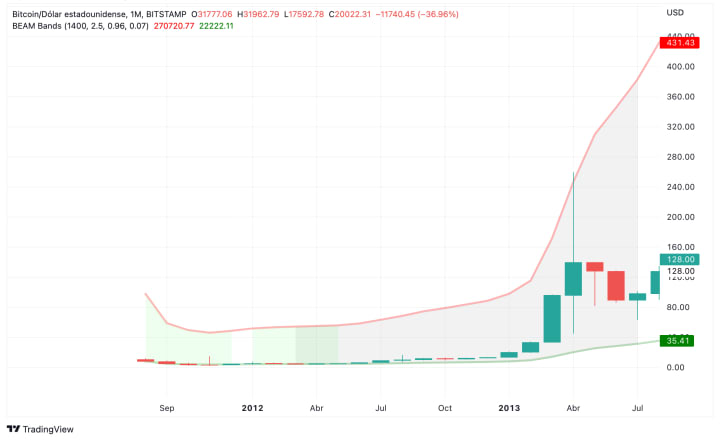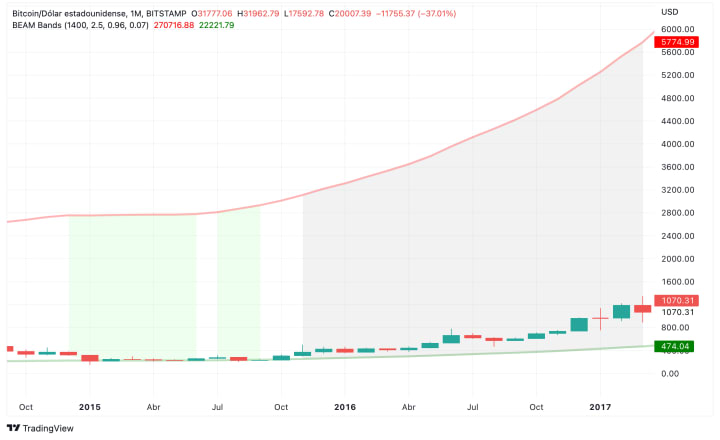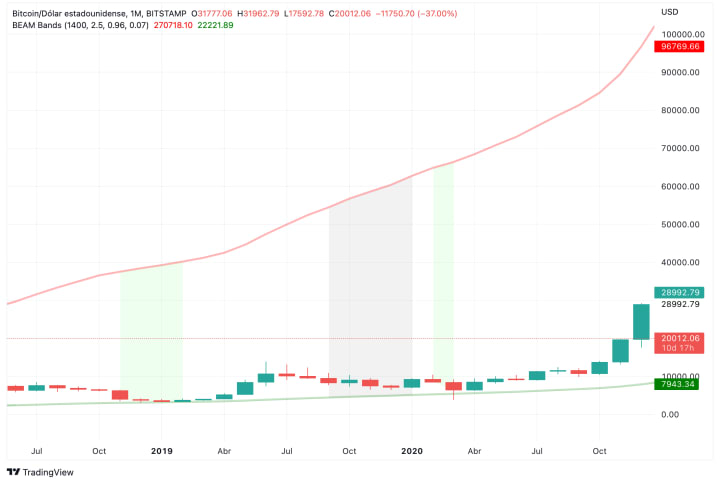 It marked the support in 2020, 2018, 2015, and 2012. So it is possibly indicating to us once again that we are facing new support in 2022.
Another indicator that could be marking the bottom is the Bitcoin Super Cycle. The truth is that we will never know exactly when the peak or the floor is, that is impossible to know. But the Bitcoin super-cycle has marked the bottom before.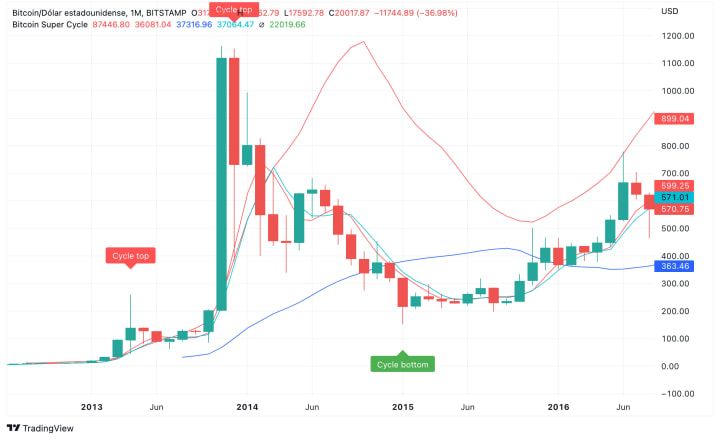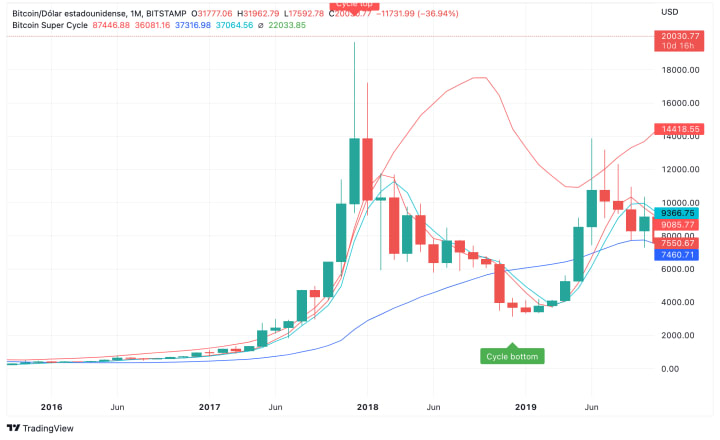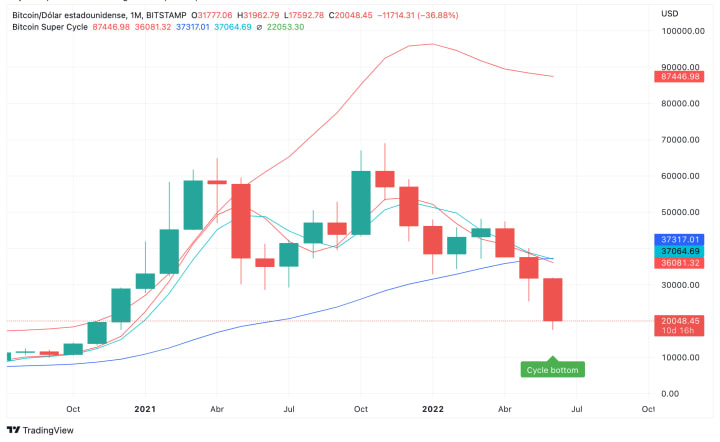 As you can see, it marked the floor in 2015, 2019, and currently, the green light has turned on again in 2022, marking the end of the cycle. We will see if this is true. Only time will tell.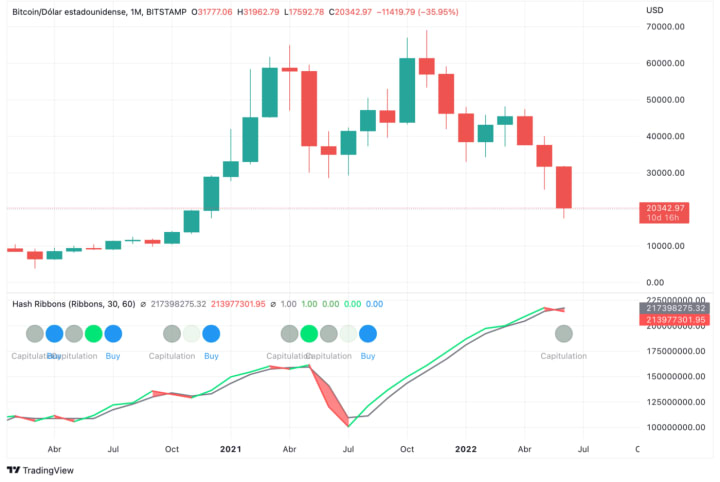 And finally, let's remember the Hash Ribbons that also usually indicate the floor and good buy signals.
We will see how it behaves in the following weeks.
Once again let us remember that Bitcoin is the only thing that is not manipulated by supply and demand, it belongs to a free market. Everything else is manipulated by governments and central banks.
No one knows the peak, no one knows the floor, but we do know its fundamentals. If you understand what money really is, you understand why we are experiencing this global financial crisis, and you understand how Bitcoin really works.
See you next time.
Peace.
Disclaimer: This article should not be considered Financial or Legal Advice. This article is for informational purposes only. Not all information will be accurate. Consult a financial professional before making any major financial decisions.
This article was originally published on Medium.com by the same author.

About the Creator
Engineer + Author + Entrepreneur| Founder of @KeepingCryptos and Apple Newsweek on Medium | #Bitcoin is the king 👑
Reader insights
Be the first to share your insights about this piece.
Add your insights