How to Start Your Own ICO Quickly?
Steps to Follow for Kickstarting ICO Development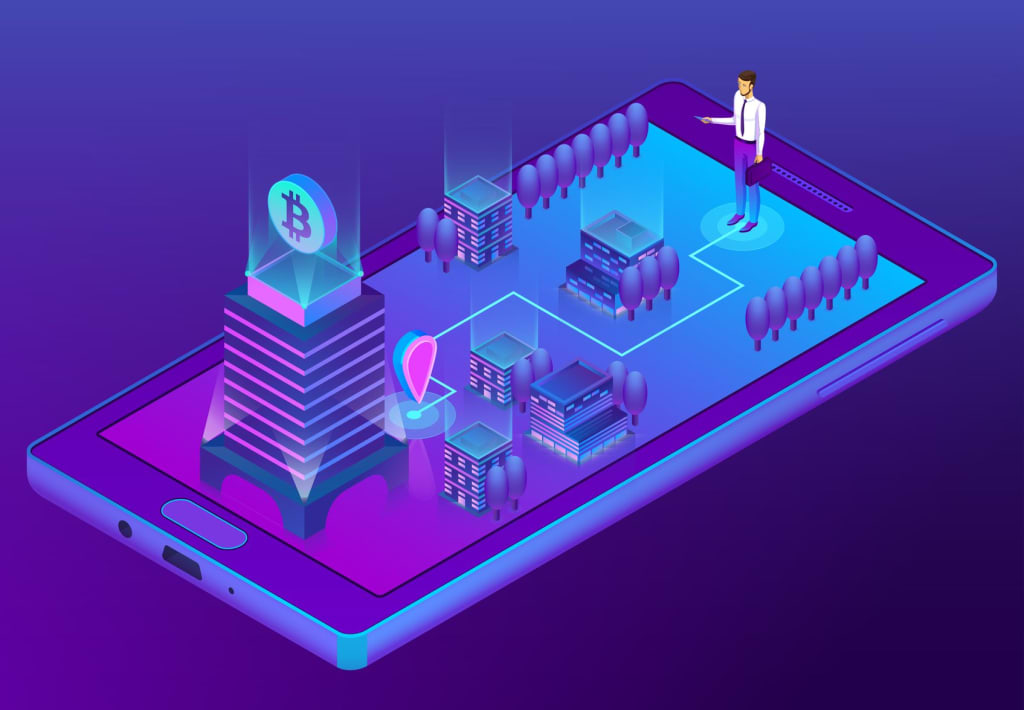 With cryptocurrency acquiring a household name due to sustained media coverage in the market today, a huge number of investors are attracted by the record amount of funds raised. For those entrepreneurs who launch a lot of projects, ICO (Initial Coin Offering) has emerged as a viable method to raise funds. ICO's have simple procedures and do not have rigorous conditions, unlike banks and venture capitalists.
In ICO, early investors who support a project will be given valuable tokens in exchange for cryptocurrency.
Steps to keep in mind while beginning ICO Development
Analyze other existing ICO's and find out areas of improvement - Prepare a list of successful ICO's and find out the methods they used to accomplish it. Have a look at top rating websites such as ICObench and ICOmarks to know more about their strategy, team members, whitepaper, and reviews from clients. Remember that your ICO project will also be rigorously scrutinized by different experts. Hence, take your time by reading different sources before giving the go-ahead for your project.
Develop a White paper - Employ well-versed professionals for writing your Whitepaper. Take the help of technical advisors for formulating the distribution strategy for tokens and fulfilling all legal obligations. Answer all questions that you think would be raised by prospective investors. Convey the benefits that the investors will receive by investing in your token.
Creating the right team - Build an all-round team for successful project execution. Hire experts in marketing, accounting, software development, and law. A well-known team would help in attracting big investors and helps in faster product development. Communicate with your team constantly during different stages of the project.
Take care of legal implications - Since ICO's are not legally recognized in every country, make sure to satisfy the rules and regulations laid down by regulatory authorities. Have well-versed lawyers who are aware of the laws of different nations. Ensure that your operations are located in ICO friendly jurisdictions. Clarify the utility value of your token for its acceptance among investors. Verify the identity of your users through KYC (Know Your Customer) and AML (Anti-Money Laundering) guidelines.
Establish a well-functioning website - Since the website is a one-stop access point that explains your project, develop it comprehensively. Have a fast loading speed and ensure that it is SEO friendly. Possess a secure hosting service as many visitors will have a look at your website. Have separate sections for the whitepaper, information about team members, token distribution strategy, and social media links of your company's accounts.
Invest in top-notch security - As the ICO business is intensely competitive, rivals may try to steal the data of your users or misappropriate your funds. Since the smart contract holds the key to managing operations and processing transactions, it must be safeguarded from threats such as hacking and phishing. Ensure that your landing page is also secure. Employ security experts for handling these issues. If high traffic is expected from interested clients at the time of ICO launch, make sure to have a backup server in place. Do not overload the smart contract with contributions from investors.
Watch out for information shared via social media - Instruct your team members to not disclose the crowdfunding address via their personal blogs or social media accounts. Check out platforms where team members and accounts with a similar name as yours. This is done by competitors to divert traffic and funds to a different contributor address. Communicate with your users regularly and clear their doubts. Ask them to trust only official messages and ignore spam.
Employ a reliable expert for smart contract development - Get well-experienced smart contract developers that suit your project's requirements. Have timelines set for the developers and monitor them frequently. Try to share their work with third-party auditors who will check the level of quality. Though significant costs are incurred, it gives benefits to the company as they can avoid possibilities of smart contracts being designed with errors or security lapses.
Follow norms during crowdfunding - Disclose details such as minimum cap, maximum cap, duration of campaign, and policy regarding unsold tokens to your investors beforehand. In cases where the minimum cap is not raised, return the money to contributors without fail. Develop a flexible pricing model that rewards early-stage investors. Reserve some tokens for founders, advisors, and other team members.
Officially launch your ICO - After creating a website, whitepaper, launch your ICO on a well-known site. Make sure that it is publicized in a presentable manner. As the competition increases, new rivals will figure out innovative methods to release ICO's. Consult opinion from discussion forums such as Bitcointalk and Quora for launching your ICO at the right time.
Handle your social media channels effectively - Utilize platforms such as Telegram for staying in touch with cryptocurrency interested communities. If your Telegram channel becomes popular due to regular updates, more money would be raised by the ICO. Do not resort to buying Telegram users as the tactic will backfire in the long run. Share information on relevant and trending topics on Bitcointalk. Publish detailed articles on Medium. Make use of Github for storing your smart contract code publicly. Experts will analyze the technicalities in your platform and provide their feedback. Share small posts and clever tweets on Facebook and Twitter. Networks such as YouTube and Instagram can be used for sharing small promotional videos.
Tap the potential of PR - Draft attractive press releases and share them with popular media outlets. Sponsored content can also be shared on websites such as Coindesk and Cointelegraph, which are frequently visited by mid-level investors. Translate the content in multiple languages for a higher global reach. Maintaining a good relationship with the press is important as cryptocurrency advertisements are also banned by the leading social networks such as Facebook and Twitter.
Follow all the above steps during your Initial Coin Offering development. Strengthen your position in the market and satisfy the requirements of all the stakeholders involved comfortably.
ico
VanessaJane is a Blockchain Consultant, been in the Software Development Industry for the last 4+ years. She has a great knowledge of Technology, Blockchain, real estate tokenization, Tour and Travels, Fashion, Education, etc...