How to start your own cryptocurrency exchange business
Start your own cryptocurrency exchange business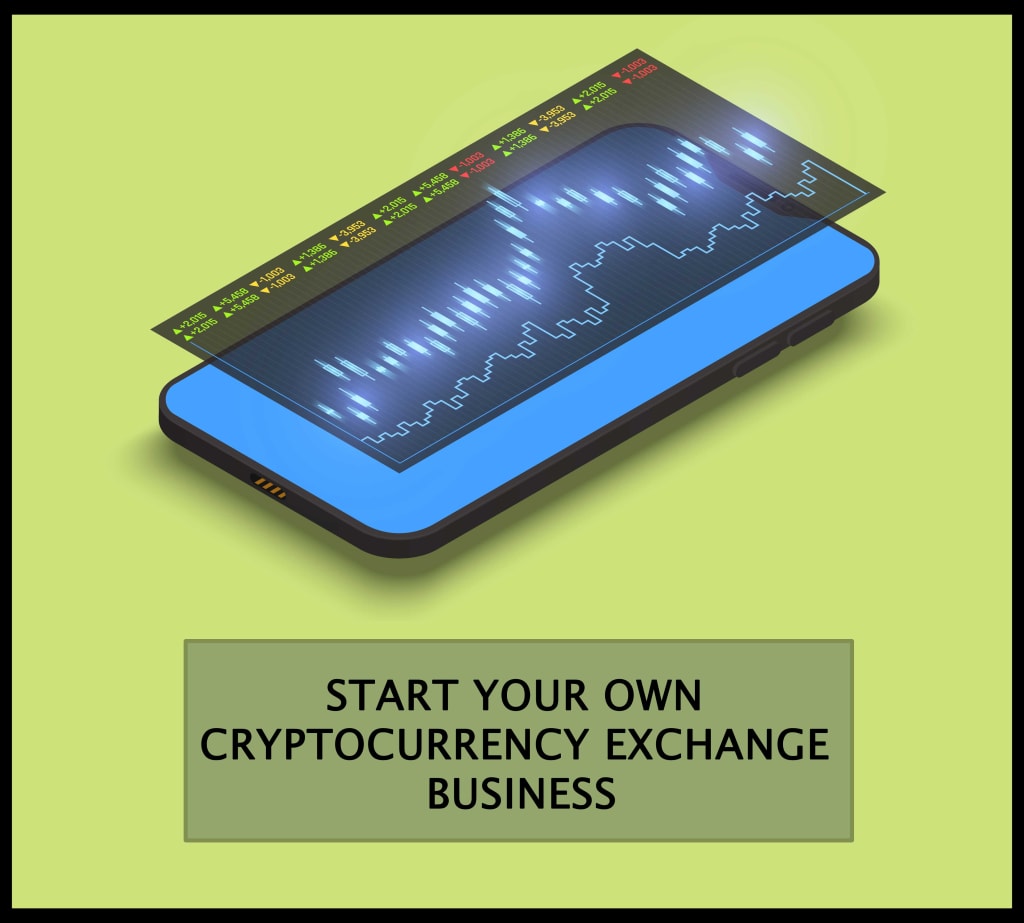 As the world embraces digitization, the paperless currency is the order of the day. The most exciting addition to digital payments is cryptocurrency. It is a virtual currency that uses cryptography making counterfeiting difficult. Despite the risks involved, it has captured the imagination of businesses and entrepreneurs. Before diving into trading, it is important to know the steps to start a cryptocurrency exchange business.
Identify the type of exchange - There are different types of cryptocurrency exchanges such as Centralised, Decentralised, and Hybrid exchange. Centralized exchanges involve a middleman who controls the user's movement of funds and transactions. Trading fees are the main source of revenue for Centralized exchanges. Generally, they are seen as highly liquid and trustworthy. Meanwhile, Decentralized exchanges do not have any intermediaries. It offers top-notch security, and users will have higher control over their funds. In the absence of central management, they are well protected against possibilities such as the threat of closure. Finally, Hybrid exchanges mix the benefits of centralized and decentralized exchanges to offer traders with a superior experience.
Conduct thorough market research - The performance of cryptocurrencies depends upon market conditions. Preliminary research about trends and prices should be undertaken. This will enable clarity in deciding what cryptocurrencies can be listed on the exchange. A small survey on understanding trader's needs can also be taken up.
Choice of the location to start the exchange - An analysis of government policies and laws in different countries is a prerequisite before launching the cryptocurrency exchange business. Some nations, such as Malta, Singapore, Japan, and Estonia, are friendly towards cryptocurrency exchanges. Regardless of the type of exchange, such as custom exchange or white-label cryptocurrency exchange, compliance with regulations is a must to avoid getting into trouble. The bending of rules can affect licensing and endorsements for the exchange.
Presence of a legal team - Due to heavy competition, rules are bound to be changed regularly by nations. A legal team must keep track of the latest developments to undertake concrete decision making.
Estimating the cost - Cost plays a big role in determining the quality of the exchange. Various factors, such as technology, features, and type of exchange, in finalizing the cost. Generally, white-label cryptocurrency exchanges are priced lesser than developing a cryptocurrency exchange from scratch.
Choosing the right cryptocurrency exchange development company - A well-reputed and experienced company must be given the task of developing the exchange. The company's team must consist of blockchain developers, analysts, financial advisors, and crypto marketing experts.
Establishment of payment gateway - A reliable bank or a payment processor should be chosen for creating online payment facilities. It will enable quick transfer of assets and settlement through fiat currencies. A smooth transaction experience will help in the retention of clients for a long time.
Availability of features in exchange - Providing the right features that match the user's demands will go a long way in the success of a cryptocurrency exchange business. Some must-have features are high liquidity, good matching engine, KYC/AML verification, hot/cold wallet, referral program, support for multiple cryptocurrencies and languages, and leverage trading. Additionally, state-of-the-art security can be ensured through HTTPS authentication, Jail login, and Data encryption.
Separate panels for user and admin - User panel should have options, such as checking of balance, display of buying and selling price, withdrawal amount, trends in the movement of cryptocurrency, and transaction history. On the other hand, the admin panel must have options to manage different cryptocurrencies, maintain liquidity, handle trading fees, validate user accounts, address customer support requests, credit and debit the fiat currencies, based on user's requirements.
Marketing strategies for capturing target audience - Conversion can happen only through focussed marketing efforts. Multiple methods, such as Search Engine Optimization (SEO), Social media marketing, Email marketing, Pay-per-Click campaigns, and interactions with forums, such as Bitcointalk, should be used.
24x7 customer support - As trading volumes increase in cryptocurrency exchanges, the client's grievances and queries must be resolved through an efficient support team. Tasks such as handling investments and withdrawals must also be performed.
Launch your own cryptocurrency exchange business with the help of Blockchain App Factory. They offer customizable and well-performing white-label cryptocurrency exchange software preferred by the top crypto exchanges in the industry.