How to Start a Cryptocurrency Exchange?
Read this article and Make it so..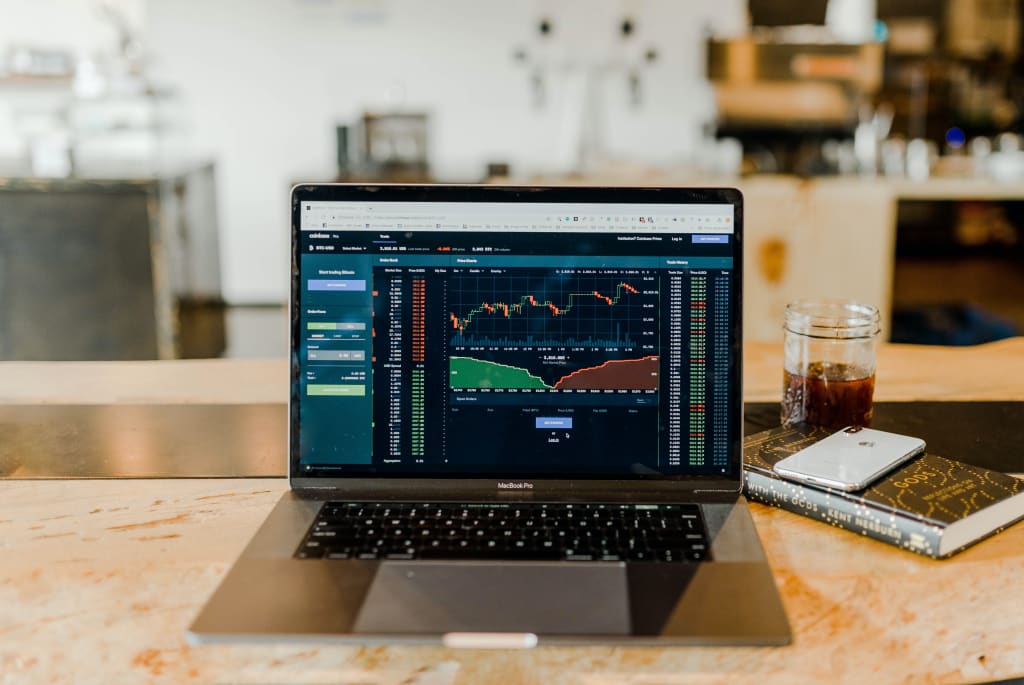 In the new era, where it's full of lockdowns all around the world because of this biocide disease called Covid-19, each person needed money without going out of the home while thinking about what to do to earn money?. As an entrepreneur, I have an idea for all startups and budding entrepreneurs about Crypto exchange.
This is a platform that helps trading of cryptocurrencies for other assets like digital and fiat currencies. This entrepreneur acts as an intermediate between buyer and seller and they can earn income by commissions and transaction fees.
One of the most common examples is $50 can be exchanged to equal the value of bitcoin. As well as bitcoin worth $50 can be exchanged as ethereum for equivalent value. This is the basic concept of this exchange which can be applied for different assets based on offered by the exchange
This performs a significant role in the universe of cryptocurrency which helps to change everyday money into digital currencies.
There are four types of crypto exchanges and well as budding entrepreneurs we should know this so I'm gonna explain to you about this type
1. Centralized crypto exchange
2. Decentralized crypto exchange
3. Hybrid Crypto exchange
4. P2p crypto exchange
Centralized crypto exchange - In this the admin acts as a mediator between the buyer and seller so it's worth around 99% of the transaction going through centralized. This is the common bank setup where customers will trust the bank to hold their money.
Decentralized crypto exchange - This is the process where there will be no middle man who is called an admin or company. This allows the user to use peer-to-peer transactions. This works on Automated smart contracts.
Hybrid crypto exchange - This platform is built with both centralized and decentralized exchange. This is the combination of positive features of centralized and decentralized. This holds usability and liquidity of centralized and anonymity and security of the decentralized platform. They can trade digital assets directly from the wallet while depositing the tokens into smart contracts without a third party.
P2P crypto exchange - It is the platform that integrates an escrow system to prevent fraudulent activities. This platform gives users more control over who buys and whom users buy from and pricing and settlement time. It gives greater control while processing.
As I have explained about the types, let's see
How to Start a Crypto Exchange?
Investigate the Competition Cryptocurrency plays a big fuss in the crypto world every day and it takes new progress day by day. Companies are creating attention and showing that they are the best.
As budding entrepreneurs, we should survey the competitors in the market. See what our competitors are providing and we should examine and do better than our opponents. Otherwise, think and work out new features and improve your clarity.
Choosing the area to start a business- There are some countries where they are not permitted to do crypto exchanges. As an entrepreneur, we should do a review about the countries and there are some governments supporting cryptocurrencies and they are called crypto-friendly countries like USA, Canada, Malta, Australia, and other countries.
Recruit the judicial team- It's quite new technology so all countries are not ready to accept it. While there are some laws around cryptocurrency, several laws are connected to exchange software. It's basic to check the rules and regulations of what area we are going to work in.
If we are planning to work around the world then it is important to contact a lawyer. That lawyer will give certain steps to meet the needs and requirements of every locality. Make sure that you are updating the licenses and legal documents, and we should be aware of any changes to existing law.
Intended Audience - study, inspect and ensure that your exchange collides with the current international exchange law. These laws are very much essential when we are planning to target the platform's audience. Survey the age group of the traders and find their preferences.so it's easy to find the trades during the stage.
Technology solution provider-This the location where all our ideas are made into a single place. Information technology was the basis to create software for the website. There are blockchain development companies who give this software from scratch and also give it ready to deploy software. If you are creating from scratch make sure that the front-end and back-end processes are designed well, by not creating any of the bug issues for users when they use their site.
Ready-made cryptocurrency exchange clone scripts are one of the smartest ways to build and launch your exchange platform in a short interval. Cryptocurrency exchange solutions provider in the marketplace provides popular crypto exchange clone script such as Binance clone script, Coinbase clone script, Localbitcoins clone script, Remitano clone script, Paxful clone script, Wazirx Clone script, and more.
It includes customization options that mean you can add and remove any features and security options as per your business requirements. You can save lots of money and business time when you prefer to develop from a clone script.
And also finding the most prominent cryptocurrency exchange development company is a big task. No need to worry about that. Stick until the end to get the solutions.
Collaboration with payment processors- we should make a partnership with a payment provider to make payment through fiat currencies. Not all payment processors are equal, they vary in fees structure and other things. Choosing a loyal processor with a host of online amenities is the best decision.
Marketing plan- Launching the website is a planned process, look upon and examine the plan to promote the site's presence. Having an ID on various social media platforms is a great move to do marketing. Digital marketing gives you entry to an audience and has more serious benefits than traditional marketing.
The major important idea of marketing is promoting the unique features and facilities and making the hype around the people. And start promoting in several online channels and platforms. Where we can create an article, blogs, and generate posts.
Perform beta testing- It's the last process to launch our exchange. It helps to identify the error and if there is a bug it can be reformed immediately. After this process, we can launch it and users can start doing trading.
Providing Customer support- This is the process that helps to achieve and shine for our long-term goal. Dealing with customers must be attractive and satisfactory and the issue of the customer should be resolved immediately. The response to the customer should be on time so plan and recruit a highly knowledgeable team and make them available 24/7.
Wrapping up
As I said above there are many blockchain development companies in and around the world that are providing crypto exchanges from scratch and ready to deploy too. So we should do research which is an excellent company and as per my examination WeAlwin technologies- They were the top-level blockchain development company that have a great team with more than 8+ years of experience to work on the projects. They will produce bug-free software that helps the traders to trade without any of the issues on the website. They have given more than 50+ projects to the client without any time delay. So I prefer this company to start your crypto exchange business.