How to Make Money by Using the Internet!
Earn money the easiest way possible with the Brave Browser!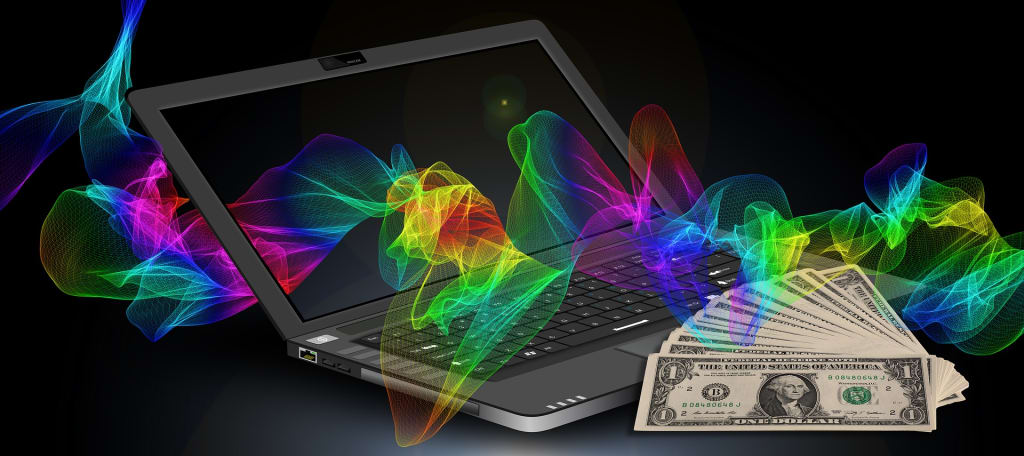 We all could use a little more pocket change. Something to save for a rainy day or buy something we've been wanting. Well, I have some good news! Using the web browser Brave (https://brave.com/rio149), you can earn money just from doing what you normally do online. This web browser has all kinds of awesome features that we can get into!
Get Rewarded for Viewing Unobtrusive Ads!
Get paid by opting into Brave's ad program! The ads show up like little notifications at the top of your browser. They appear like the notifications in Google Chrome. You can either close the ad, click on it, or ignore it altogether. Sometimes, I don't even notice these little ads. They're not big and flashy, and, therefore, not very distracting! There's no watching a 30 second video for some app you're never going to download. Only the little notifications for websites like Amazon and Express VPN. Nothing weird and shady like some of those other apps.

For each ad viewed, you'll earn 0.1 BAT. BAT stands for Basic Attention Token. Currently, 0.1 BAT equals a little under $.02. It doesn't seem like a lot, but the more you use the browser, the more you'll earn! Occasionally, Brave will also give you a BAT grant. This means that you will get a small lump sum of BAT deposited into your wallet for free! There are also other ways to earn through the Brave Browser that we will get into later!
Brave will create a BAT wallet for you when you sign up to use it! You can keep track of everything you've earned and sent to creators (again, we'll get into that later!). You can either add more BAT to your wallet or cash out to USD using the service called UpHold. Brave provides a link to set up your account and link it to your Brave account. You will need a valid form of ID to verify your UpHold account. It's very simple to set up and the site will walk you through it!
Creators and Brave
Using Brave, you can support your favorite creators (if they've signed up with Brave, that is)! This works in a few ways. When you're viewing a website, Brave calculates how much "attention" you give to this site or a certain youtube creator. This just means that it will tell you how much time you spend on this site compared to others.
You can automatically include these sites in your monthly contribution or you can choose to contribute to some sites or any sites at all. There's a simple toggle switch to control who you contribute to and how much. It's an awesome way to support your favorite online creators without costing yourself anything!
There is also a tip option. This is a one time tip you send to the creator! You can also set up monthly contributions to certain creators!
Accounts you can sign up for as a Brave Creator:
Your own Website
YouTube
Twitch
Twitter
Vimeo
Reddit
GitHub
If you have any of these, you can sign up for an account and earn! Followers can give you a monthly contribution or a one time tip! It's super easy and free!
Other Benefits of the Brave Browser
Brave not only has a Windows and Mac version, but also a mobile version! You can earn and/or give to your creators from nearly anywhere!
Brave can also block ads, tracking, and in general keeps you safe from all the creepy stuff on the internet! They do not save your information or sell it off! You can always disable any of the features that you do not like or need.
Overall, Brave is a very handy and innovative browser and I think you'll love it! I've loved it since I first downloaded it and now use it everyday!
You can download Brave here! (https://brave.com/rio149) Happy earning!!