How to create a Cryptocurrency? Step-by-Step Guide
Crypto Creation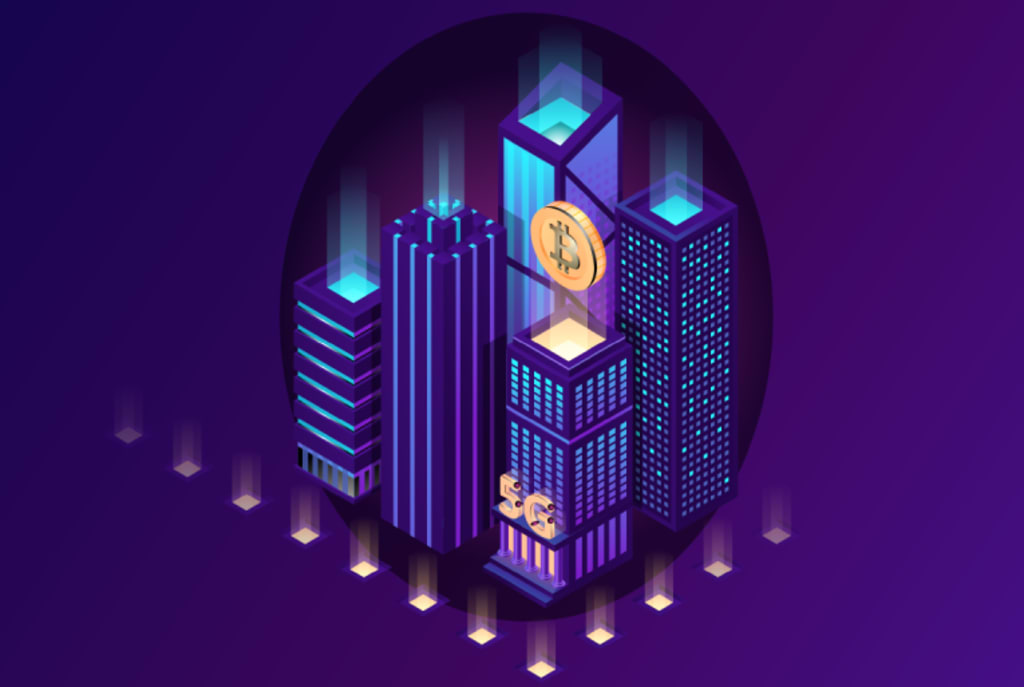 Crypto Development
Overview of Cryptocurrency:
Security, anonymity, and speed brought an enormous amount of people to the crypto world; these cryptocurrencies offer a variety of features without any dependencies on the bank. Many people try to scratch the bottom of the crypto world in a lucrative mindset, But sadly not all cryptocurrencies build on a lucrative perspective. There are some exceptions, but in the long run, cryptocurrencies are made with proper ideology, and need are more likely to survive in the crypto-world. Crypto creation has emerged as a recent trend.
To own a cryptocurrency, you must be aware of tokens and coins, and you have to decide what you are going to build. Both have their pros and cons. Your need plays a vital role in picking one. Before you dive, let us give a ride through tokens, coins, and how to create them.
This blog will help you learn how to create your own cryptocurrency.
TOKEN and COIN
Token
Token runs on a blockchain that can be used to avail the services or utility of a particular company. For example, Loyalty points given from the supermarket store are one good example. Those points will be valid only within the constraint medium
Coin
Coins can be used for multiple purposes, they act moreover like a fiat currency but they don't have any restrictions while making transactions globally. Coins can be used to buy tokens but tokens can't be used to buy coins.
What should I pick?
In crypto development, you have to choose between the token and coin; If you want to make instant trade and want that to be done with fewer expenses, Tokens are the best option. But if you are obsessed with coins, be aware it takes much time and is a bit expensive, but it becomes an asset once built.
Benefits of having Own Cryptocurrency:
Having your own cryptocurrency has several benefits.
❖ Financial Flexibility
❖ Branding a business
❖ Crowdfunding
❖ Transaction anonymity
❖ Collateral
If you have a question on how to create your own cryptocurrency, never skip the upcoming
Creating a Cryptocurrency Token
It consumes very little time when compared to the coin. Initially, you have to decide what blockchain network you will use, like Ethereum, BSC, Tron, etc. Follow the steps to create your own cryptocurrency token,
Step 1: Deploy a new smart contract
Assume that you are using Ethereum to build a token; in that case, you can download Mist, an Ethereum wallet that allows you to mine and even develops Ehereum software like ERC-20.
You can deploy a new contract using a wallet for your token.
Step 2: Fix a Token supply.
By creating a token, you have the privilege to limit your token supply. For example, you can restrict the token collection to any desired number.
Step 3: Enabling token for sending
The token is set with a limit, and a smart contract is attached with it; all you have to do is make the token available for sending. By declaring the proper function token sending will be enabled.
Step 4: Initializing essential Variables
Here, you have to set your token name, symbol, and decimal units
In the token name, token symbol and decimal units replace with your desired values.
Step 5: Initializing transfer Event
Transfer event is what alerts the wallets that transfer has taken place. By initializing the transfer event token will establish a communication with the wallet. By enabling this tracking the transaction history of the token is possible.
Step 6: All set to release
Now you have to release your token in the crypto world.
Creating a Cryptocurrency Coin
In cryptocurrency development, Before scratching the development space, let us explain to you how it works,
ICO
Initial coin offering is a cryptocurrency industry that helps raise public funds to create an app, service or coin. If a company wants to develop any of these, it can launch an ICO to raise the fund.
Creating a cryptocurrency coin is quite expensive compared to the tokens; this will be very helpful in that situation.
If you are interested in buying an offering, it can be purchased from ICO. Buying an offering will get a new currency token issued by ICO.
That token is not only a share value but can also be used to avail the service or product utility.
ICO — points to be noted
➤ ICO is commonly used by the startups and companies that offer services and products in the crypto world to raise funds.
➤ ICO can do both; it can yield a massive stock to investors; on the other hand, many ICO is turned out failures.
➤ You have to be more cautious because the ICO's are unregulated. So any careless move can push you deep down.
➤ You must buy a digital currency and should have a crypto-wallet to participate in the ICO.
Replacing the existing Open Sourced coin's Variable
Cryptocurrency coin needs an independent blockchain technology to run smoothly; many existing pre-mined Cryptocurrencies can be modified in Github, follow the steps to create your own,
Step 1: Find a suitable pre-developed cryptocurrency generator or build and install the stacks required to run the file.
Step 2: After installing, follow the instruction given there to create supported blockchain technology for the taken build
Step 3: Now, you have to rename the build variables and add extra features to understand them.
Step 4: Creating an installer for the wallet; you have to build a wallet that supports your coin.
Step 5: Start hosting the nodes in the servers to bring it to live.
Building a Cryptocurrency coin with High Technical Stability.
Building a coin with Github generators may look fun and simple, but you have to patch a lot in the long run. In crypto creation, building a perfect blockchain network requires a lot of professionalism; You have to work on the support aids like wallets and Dapps. So it is recommended to develop your coin and its blockchain network. If you are new to the coding platform, people like Blockchain App Factory always guide and support you throughout your journey to success.
Building a proper cryptocurrency requires a complete analysis through the Blockchain; how they charge, what the gas fee is, how it is developed, etc.
And there certain things to consider,
-> Data storage needed.
-> Self-oriented or third party supported
-> Anonymity
-> Transaction tracking
-> Proof methods
Considering all these facts, you can start working on cryptocurrency development.
Wrap Up
Cryptocurrency development is solely based on the purpose of its creation; if you are confident and you want to make your establishment a renowned one, start building now. We at Blockchain App Factory have worked with many clients and delivered the product with a high professional build and stability. The reason behind this is that we value their "PURPOSE". Happy trading.