How to Buy Litecoin (LTC) in India 2021 - Beginners Guide
steps to Buy Litecoin in India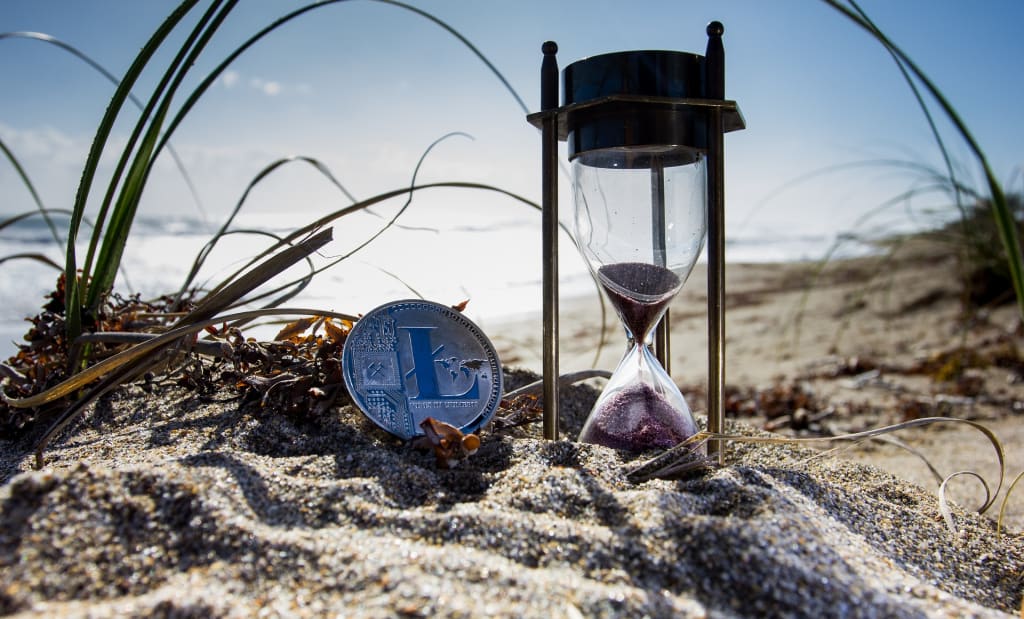 Litecoin (LTC) ranks as the 8th most-traded cryptocurrency in the world. It is a decentralised money, free from censorship and open to all. It helps you with sending low cost private, secure, borderless payments to anyone.
In India, you can buy and sell Litecoin (LTC) easily on PCEX Member cryptocurrency exchange in India . The current value of Litecoin is USD170.18. Its market capitalization stands at $11,319,004,041 as of February 26, 2021. The Litecoin blockchain is the largest global scrypt based network. It boasts to have an operational uptime of almost 100% since 2011. It supports daily transactions of billions of dollars of value.
If you are a beginner, here is a step-by-step guide on Litecoin trading.
Sign up/Register or Login
Sign up if you are a new member, else login using the existing credentials. It's a quick process. You just enter your name and email and confirm your email by clicking on the confirmation link received, and you are good to go.
KYC, Bank Account, and Security
PCEX Member sends you a confirmation link on your registered email. Click on the confirmation link received on your registered email. It directs you to a trading screen (shown below) with a graphical user interface showing the ups and downs of different market pairs. Click "deposit" that displays above (encircled in red) to get started.
Submit KYC Details: Once you click "deposit" (against the blue arrow in the above image), it takes you to the Assets page as shown below.
Under the Fiat Balance, click on "Deposit". It opens a dialog box stating verification pending. Click "Verify Now" (as below). You will be navigated to a KYC Details page with some fields asking for name, address, ID proof, and photo. Complete the KYC, and click "Submit". The details are sent for verification.
Add Bank details and Set up 2-Factor Authentication
After successful KYC verification, you receive an email alert. Next, add your bank details and set up a 2-factor authentication with your email and phone number. This enhances the safety of your account and prevents it from getting compromised.
Make a Fiat Deposit (INR, USD)
Add funds to your account using Credit/debit cards, UPI, or net banking. PCEX Member accepts USD, USDT, INR and C2USD. To begin this process, click the "Deposit" tab given at the top of the screen and then select the option which you wish in the left sidebar. There is no deposit fee.
Start Trading
Click the "Market" tab in the top left corner. It opens up the exchange page as follows. Click INR. A list of market pairs appears with INR as fiat. Select the LTC/INR pair. It's appearing at the bottom of this screenshot. The best bid is 13,190 and the best ask is 13,194. The best bid is the highest value quoted by a seller, and the best ask is the highest value quoted by a buyer.
Place a Bid or Order (Buy or Sell)
Move to the right side of the trading window (accessed in the previous step) to buy or sell the asset. See a section with Buy and Sell tabs. Use the respective tabs to buy LTC in India.
Self-Learning on Litecoin Trading
Investment demands strategic planning and knowledge of the market trend. However, primarily start with the type of trading options you have. Popularly there are two, namely, Spot Trading and Futures Trading. What's the difference? Spot as the term reflects is instant buying and selling. On the contrary, futures trading is a bet or contract based on the price speculation of the underlying asset. We also equip you with the knowledge to perform calculation and technical analysis of the market and use hedging techniques. PCEX Member has got a good amount of self-learning resources in its Knowledge Center to help you learn, invest and grow your fund.
Reader insights
Be the first to share your insights about this piece.
Add your insights