How to buy bitcoin more profitable. Simple instruction for beginners
Do you want to know how to buy cryptocurrency? We'll talk about it today!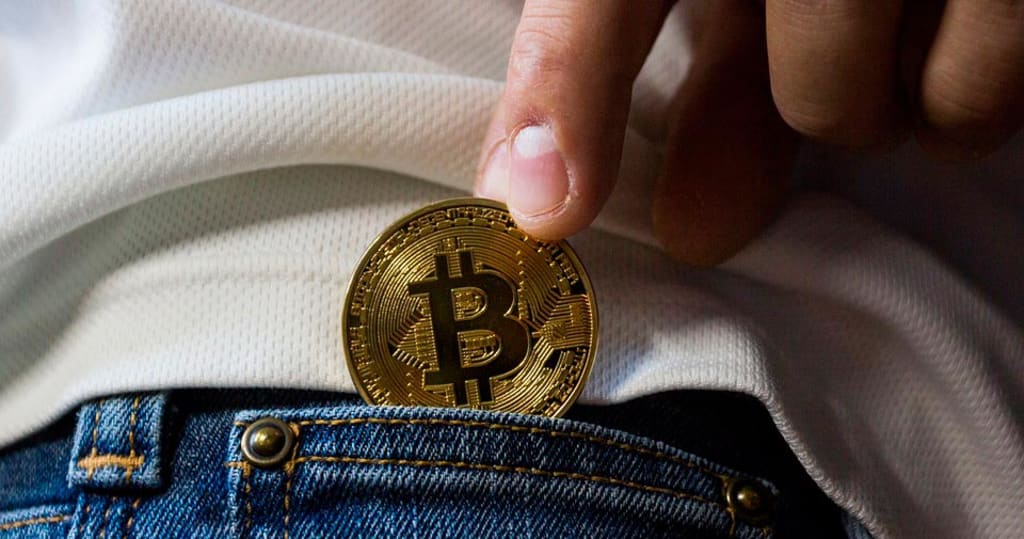 What you need to know to start investing in cryptocurrencies, where to store them, and what are the risks of all this
Bitcoin has dropped in price by 40% since mid-February. Over the past month, its price dropped to $ 3800, but after that it has grown by more than 60% and is now $ 9000.
Perhaps the next month will be the best moment for investing in cryptocurrency, this opinion was expressed by various representatives of the crypto industry.
There are three ways to invest in digital assets. The first one is through cryptocurrency exchanges such as Binance, Bitfinex, Exmo and others. To do this, you need to create an account on them and transfer money to it. However, exchanges take a commission for depositing funds, on average it ranges from 3% to 5%.
An alternative way to purchase cryptocurrencies is to use exchange services. They make it possible to buy and sell digital coins using bank cards, electronic payment systems and for cash.
Often, exchangers take a lower commission for the purchase of cryptocurrency than exchanges, from 1% to 3%. However, to store cryptocurrency purchased using such services, you still need to have an account on a trading platform or a crypto wallet.
The third way is to buy digital coins from your hands. They can be purchased from other users with cash or bank transfer.
Where to store
You can keep digital coins on cryptocurrency exchanges - this is the most convenient way. In this case, if the cryptocurrency rate starts to fall or rises sharply, it can be immediately exchanged for fiat money or stablecoins - coins with a fixed price, usually pegged to the dollar.
At the same time, it is believed that keeping digital and traditional money on crypto-exchanges is unsafe. All major sites lost client funds as a result of hacker attacks.
You can also store digital assets in browser-based crypto wallets, in applications on your phone or computer. Some of them provide the ability to pay for goods and services using cryptocurrencies or exchange them for traditional money and other coins.
It is safest to keep cryptocurrency in cold wallets. This method implies that the investor will store a file on his computer or on a flash drive, without which it is impossible to access digital coins. But in this case, the user will lose the ability to quickly respond to market fluctuations: it will take time to transfer assets to the exchange or sell them using exchange services.
Over the past year, decentralized exchanges such as Poloni DEX, Binance DEX and others have begun to gain popularity. They allow you to trade cryptocurrencies and create wallets that can only be accessed with a private key stored as a file on your computer.
Risks
All methods of purchasing cryptocurrencies have their own risks. The most unsafe one is buying coins "from hands". A prospective investor may turn to an attacker who makes an exchange at an inflated rate, sells the wrong assets, or deceives. The situation is aggravated by the fact that now the sphere of digital assets is poorly regulated by law, so it is unlikely that it will be possible to return lost funds through the courts.
There is also a risk of losing your investments when buying coins using exchangers. There are many such services, and there is a possibility that when choosing one of them, a future investor will come across an unscrupulous agent or fraudster.
Another risk is to make a mistake in the data when filling out an application for the purchase or sale of assets through exchange services. If the user specifies the wrong amount or the address where the cryptocurrency should go, the funds will be lost. It is impossible to return them, since the transaction cannot be canceled in the blockchain.
When investing in cryptocurrencies through trading platforms, you should use only the most famous of them - they are more reliable. In the case of small exchanges, there is a higher risk that they will go bankrupt or not be able to resist hacker attacks due to weak security systems. So, we are recommended to buy bitcoin with debit card. It is more safety, and you can see payment logs.
Where to begin
For an inexperienced investor, the safest place to start is by creating an exchange account and funding it with a small amount. You can use it to buy stablecoins such as USDT, TUSD, BUSD and others. These are fixed rate cryptocurrencies backed by the US dollar.
By storing capital in stablecoins, the user does not take risks, since he is protected from the volatility of the price of cryptocurrencies. This will give the user time to get acquainted with the exchange interface and its capabilities.
It is desirable to invest in leading cryptocurrencies in terms of capitalization, such as Bitcoin, Ethereum, XRP, Litecoin and others. The lower the coin is in the rating, the higher the chance that this project is abandoned or may turn out to be so in the future.
It is safer to invest in cryptocurrency in parts and after a strong drop in its rate. This strategy is called averaging and is used to find the best price for investing in digital assets.
It will be useful to keep all receipts for the purchase of cryptocurrency. They may be needed in the future if you need to explain the origin of funds, for example, tax.
And most importantly: it is advisable to invest in digital money only those funds that you do not mind losing. Because no one can guarantee the rise in price of cryptocurrency. Moreover, some analysts are confident that its price will fall in the future. For example, the well-known trader Peter Brandt announced on March 16 that Bitcoin would depreciate. In addition to this, the extremely high volatility of the crypto market can push inexperienced investors to rash, emotional actions and, as a result, loss of invested capital.