How to become a certified blockchain professional?
The IT industry is flooded with many blockchain-based job roles with limited talent to cater the demand. During these times, the demand for a certified blockchain expert is quite inevitable. How?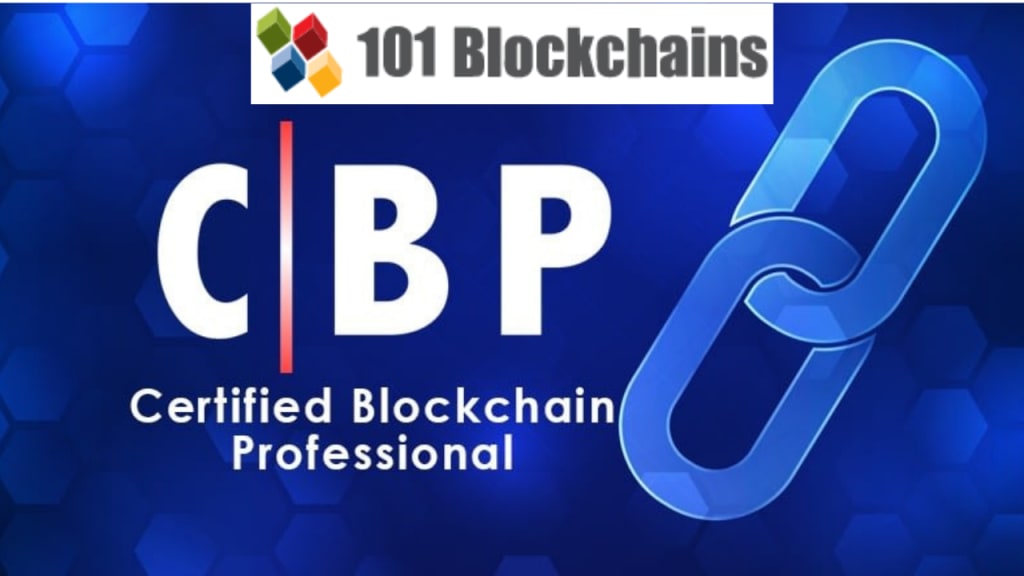 With many enterprises gearing up for blockchain adoption, blockchain experts can play a crucial role in supporting decision-makers, managers, and teams in navigating their way through blockchain concepts.
Furthermore, a blockchain certification also makes it easier for companies to identify experts with the right skills and knowledge to help them with their blockchain career goals. Rapidly growing rates of blockchain adoption encourage the demand for certified blockchain experts. Learn how to become a certified blockchain professional now.
Best Practices for Becoming Certified Blockchain Professional
Many aspiring candidates are apprehensive about becoming a certified blockchain professional for various obvious reasons. Let us try to find the best practices for achieving your blockchain professional certification in the following discussion.
Clear Your Doubts Regarding Blockchain Certifications
First of all, let us clear some of the common doubts you may have before pursuing a blockchain expert certification.
One of the foremost apprehensions of aspiring candidates regarding a career in blockchain refers to job security. However, blockchain is not going to fade away soon. As a matter of fact, it would shape up the ways in which we see and use technology in the future. Therefore, a certified blockchain expert could definitely enjoy the advantage of job security with their updated credentials.
The second doubt you might have in your mind regarding blockchain professional certifications would refer to the prospects of income. What kind of salary could a certified blockchain professional command in the existing job market? According to ZipRecruiter, the average annual salary of a blockchain developer in the US amounts to almost $154,550. In addition, certified blockchain professionals in other roles and experienced positions could earn better salaries than the market benchmarks.
Brush up the Essentials
With the elements of fear out of your way, you need to take the next step in your preparation for blockchain certifications. The awareness of blockchain fundamentals is essential for supporting your confidence to take the certification exam of your choice. You need to familiarize yourself with the basics such as cryptography, data structures, programming, and smart contracts before preparing for certifications.
Choose a Relevant Blockchain Certification
Once you are done with all the basic knowledge required to get started with blockchain, you can start your training for the blockchain certification of your choice. In the initial stages, you have to start from fundamental-level certifications and make your way to professional certifications. Choosing the blockchain certification according to the job role you want to pursue can have a lot of professional benefits.
Evaluate the Certification's Goals
The effectiveness of your training to become a certified blockchain professional depends on a comprehensive overview of the certification objectives. You need to identify how the certification exam's objectives will help you in your professional career. In addition, the objectives can offer a clear impression of the relevance of topics covered in the exam. A detailed overview of the objectives also helps in preparing a structured preparation plan for the certification exam.
Prove Your Worth
As a certified blockchain expert, you will have to take on real-life responsibilities in enterprises. So, you should prove your mettle for applying your skills and knowledge in real-life scenarios. Therefore, you need adequate practical experience for answering scenario-based questions in the blockchain professional certification exams. As a result, you could also showcase your potential for serving as a valuable asset for an employer.
Learn to Communicate Blockchain
Learning about blockchain and specializing in its use is not enough to become a blockchain expert. Certified blockchain professionals also need to communicate the technical underpinnings of blockchain applications, systems, and processes to other people in the organization. Therefore, your journey of becoming a certified blockchain professional would also involve your ability to make people understand blockchain easily.
Practice Leads to Perfection
The final aspect you need to succeed in achieving a professional blockchain certification is practice. With the right levels of practice, you could easily find your way through the difficult questions and tough examination formats. Different sample questions and practice tests could help you hone your examination skills. As a result, you can have better chances of qualifying for the blockchain expert certification of your choice.
Ready to Become a Certified Blockchain Expert?
As you can notice clearly, the road to becoming a certified blockchain expert involves taking the right choices. The best practices you need to follow for achieving your desired blockchain expert certification are quite simple. Starting from the resolution of your initial fears about blockchain certifications to the importance of practice, there are many factors that can define the chances of your success. However, the right certification provider and training platform could make a huge difference for your blockchain career. Take the first step towards redefining your career with a blockchain certification of your choice to become a professional.
blockchain
Aviv Lichtigstein is the founder and CEO of101 Blockchains. It is helping professionals and enterprises with the Enterprise Blockchain courses and certifications.
Receive stories by Aviv Lichtigstein in

your feed