How Blockchain is Transforming the E-Commerce Industry in 2021?
Impact of blockchain on the e-commerce industry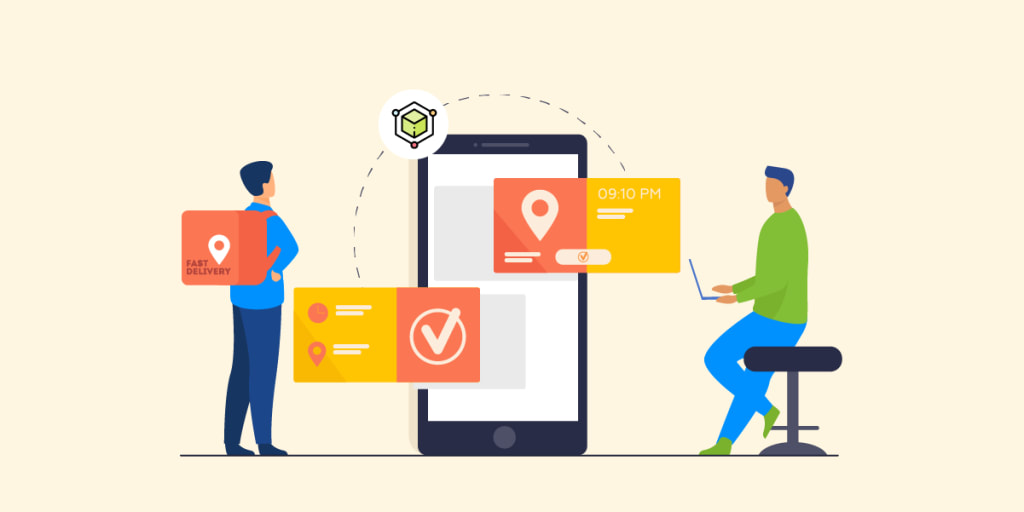 With the growing number of internet users, the E-Commerce cult has grown at an unbelievable pace with several new brands and organizations, trying to make an existence on the World Wide Web. However, only a handful of these brands can maintain a monopoly in the market.
As the major E-Commerce platforms such as eBay and Amazon hold control over half of the industry, they can easily tweak supply chains, ethical practices, data security, and payments according to their benefits, regardless of the interest of a consumer.
With the existing E-Commerce model, these problems will be ever-lasting, but with revolutionary technology like Blockchain, a lot of major problems, including monopoly, can be eradicated from the E-Commerce battleground forever.
Talking about Blockchain, it's one of the most disruptive inventions in the technology landscape. There's never been such a powerful technology in the past that could potentially change the way the economy works completely, and make it a lot more efficient.
It is progressing way beyond cryptocurrency, and it's surely worth the attention – especially when several successful prototypes show their transformative capabilities!
As Blockchain paves its way towards real-life economy sectors, people have started discussing the other impressive use-cases of Blockchain in other domains, such as E-Commerce. Here's a list of stats that show the existing progress of Blockchain for B2B retails and E-Commerce:
● According to a report published by CNBC, Blockchain-powered cryptocurrency such as Bitcoin has taken on cash, and more places are accepting cryptocurrency as a form of payment than ever.
● An infographic by Visual Capitalist shows the potential of Blockchain for B2B Retails by revealing that brick and mortar retailer has started accepting Bitcoins and the figures have grown to 11,291.
● An article published by Trade Gecko explains about a new middleman in the E-Commerce ground, facilitating decentralized and peer-to-peer transactions.
Ever since E-Commerce was introduced to the world, it has never stopped disrupting the way you shop for things and live. Moreover, the stats reveal that Blockchain is already on its way to disrupt this gigantic field. The implementation of Blockchain in businesses like E-Commerce will set a decentralized economy.
5 Fascinating Ways Blockchain Transforms E-Commerce in 2021
Identity Protection
The best thing about cryptocurrencies powered by Blockchain is that they don't reveal your identity to the transacting party. However, it doesn't mean that the transactions are not transparent at all. It includes a centralized ledger that stores the details of the transactions to make them visible.
Easy to use
It's a no-brainer that a currency with an incredible technology like Blockchain is certainly a breeze to use. If you do transactions with Blockchain, you won't have to visit any kind of regulatory authority to make an account, unlike traditional forms of currency.
Moreover, the process is so much easier than you can do it right away from the comfort of your home. On top of that, there are no additional charges to create an account, and opening a virtual currency wallet is free of cost at present.
Decentralization
There's no central authority that puts any regulations on Blockchain, and buyers and sellers are the only authorities in control of the transacting operations. In simple terms, your transactions are secured from getting manipulated by any third-party agents.
Moreover, Blockchain-based transactions cannot be devalued or inflated by any kind of government or bank, like that of standard forms of currency. It's said that even if the whole world's economy collapses right this second, Blockchain will continue its operations.
Transaction Freedom
It's up to you where you want to spend your Blockchain-based currency, and there's no governing body that tries to regulate it. Talking about the traditional forms of payment, they usually have several limits imposed on them depending on the geographical location and the amount.
Blockchain-based currencies such as Bitcoin offer complete freedom to their users and allow them to perform transactions without any restrictions on the spending limit. This allows a user to make as many transactions as they want without any capping.
Quicker Transactions
When you transfer money from one account to another using a traditional form of transfer, it can take a very long time, especially when you need to send money across borders. On the other hand, Bitcoin transactions only take a few minutes to complete, regardless of the distance.
The best part is that they work every single second of the day, and you can carry out a transaction in an instant, at any point of time and place. This makes it easier to manage finances through real-time monitoring of your income and expenses.
The Takeaway
As the e-commerce industry is highly competitive and as this industry is finding ways to stay ahead; with the growing use of blockchain in B2B retail, it's on the verge to transform the E-Commerce industry in 2021 and beyond. The ways stated above clearly indicate a future with decentralized currency all over the internet.
About the Creator
Holding a Bachelor's degree in Technology and 2 years of work experience in a mobile app development company, Jason is focused on making technology digestible to all.
Reader insights
Be the first to share your insights about this piece.
Add your insights