Gold ETFs Have Rendered Gold Completely Useless and Worthless
Just another reason to believe in the supremacy of bitcoin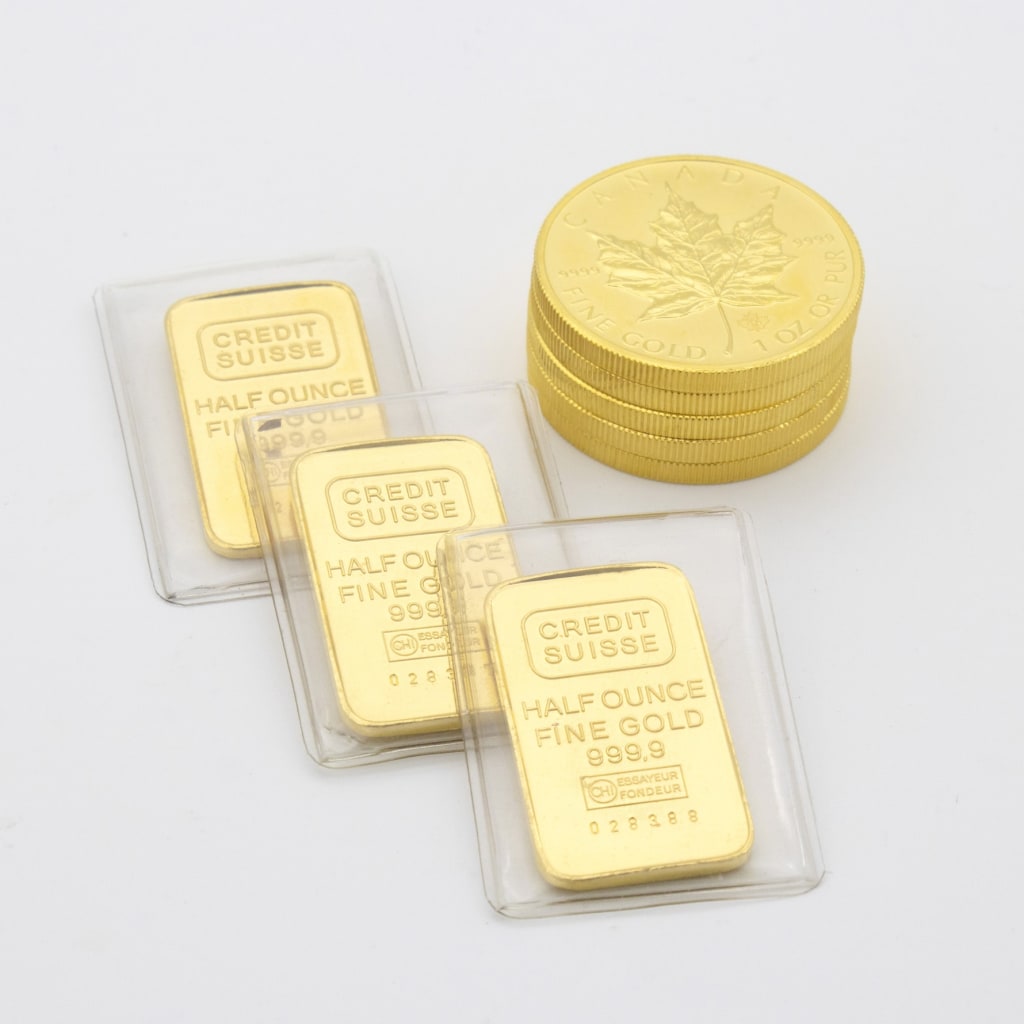 Sabrina Ringquist via Unsplash
Once upon a time, gold had extraordinary power, globally. It was the legal tender for a number of countries across the world. When France lost the Franco-Prussian war to Germany(Prussia was its old name), Germany demanded reparations worth £200 million in gold from its vanquished neighbour. Until the dawn of the first world war, its power was absolute; Gold reigned supreme.
Fast forward to the heady days of commodities trading in the 70s and 80s, when you traded gold, you actually had the commodity delivered to you, as was stipulated by the terms and conditions of the trade.
These days, those rules no longer apply.
Why?
Because of what we know as gold exchange traded funds - gold ETFs
Gold backed exchange traded funds are securities designed to track the price of gold. If you happen to hold one of these, you don't actually own the commodity.
How do they work?
Gold ETFs work just like any other form of ETF or ETC. They seek to track the price of a benchmark index (in this case, gold) and contain various assets that help them achieve this aim.
The simplest gold ETF, for example, will hold bullion and nothing else. If you bought a share of this fund, you'd be taking ownership of part of that bullion - and the value of your share will therefore closely track the market price of gold. However, gold ETFs can also be more complicated, holding assets like gold futures or stocks in gold-mining companies.
Gold ETFs are to all and intents and purposes - paper commodity- a contraption which has made gold (actual commodity)profoundly susceptible to market exploitation in the worst way imaginable.
Commodity traders have always known this and often sought to exploit the advantages of selling paper gold and upon completion of the transaction, not delivering bullion to their customers, but paying sums of money instead.
This had not escaped the notice of the regulators.
The likes of JP Morgan Chase have been fined under the leadership of Jamie Dimon, close to the tune of £1 billion dollars on the subject matter of the manipulation of precious metals.
And what's telling here is that JP Morgan weren't alone in this act corporate malfeasance.
Barclays Bank, Bank of America and nearly most of the biggest players in the field of commodities trading have been mandated to pay huge fines for their role in market manipulation on both sides of the Atlantic.
The Supreme Hypocrisy of Jamie Dimon et al
The brazen corruption of the leading lights of investment banking simply throws into sharp focus the points that I made about the world's preeminent cryptocurrency in an article that I wrote titled: ' Bitcoin is the world's hedge against Inflation'.
In my article, I wrote about the Chief Executive Officer of JP Morgan, parts of which I have below:
Jamie Dimon, the Chief Executive Officer of JP Morgan, the leading investment bank on wall street has been scathing of bitcoin, stating that it has no intrinsic value.
Dimon also did say the following:
"I don't really care about Bitcoin. I think people waste too much time and breath on it. But it is going to be regulated. Governments regulate just about everything. I don't know if it's an asset. I don't know if it's foreign exchange. I don't know if it's a currency."
What we see here is the profound contempt for the institution of banking and wider society.
To these white collar criminals, the financial and capital markets exist to be manipulated for their monetary gain. The SEC, CFTC or FCA (the British financial authorities) will impose fines, which they will happily pay and carry on with the business of market manipulation.
It is with this view in mind that we must understand visceral antipathy of these white collar criminals to bitcoin.
Unlike gold, gold ETFs and ethereum, which are centralized and vulnerable to being moved from one direction to the next, despite the regulatory oversight of the government, one currency completely goes against the grain:
Bitcoin.
A prominent billionaire by the name of Barry Sternlicht had the following to say about gold and bitcoin:
Gold is kind of worthless
Sternlicht also did go on to say that he holds bitcoin and ethereum.
As I pointed out in one of the most important articles that you will ever read on the most preeminent cryptocurrency around, bitcoin represents the greatest hedge in the world against a weak, hyper inflated dollar.
And what's more, these corrupt players on Wall street and in the city of London are among the biggest owners of bitcoin in the world today.
Bitcoin's decentralization which makes it utterly impossible to manipulate gives it the all important advantage in today's anarchic markets.
Do yourselves a favour today, buy lots of bitcoin, while you can.
We all know that the magic number is 21 million minted coins and we aren't too far away from there.
You are doing yourself and quite possibly posterity a huge favour in purchasing the one currency that national governments and the 'fantastically corrupt commodity traders' cannot manipulate.