First Ever Real Estate Deal Closed Using Cryptocurrency
The recent sale of an apartment in Germany is the first property deal concluded using a crypto coin.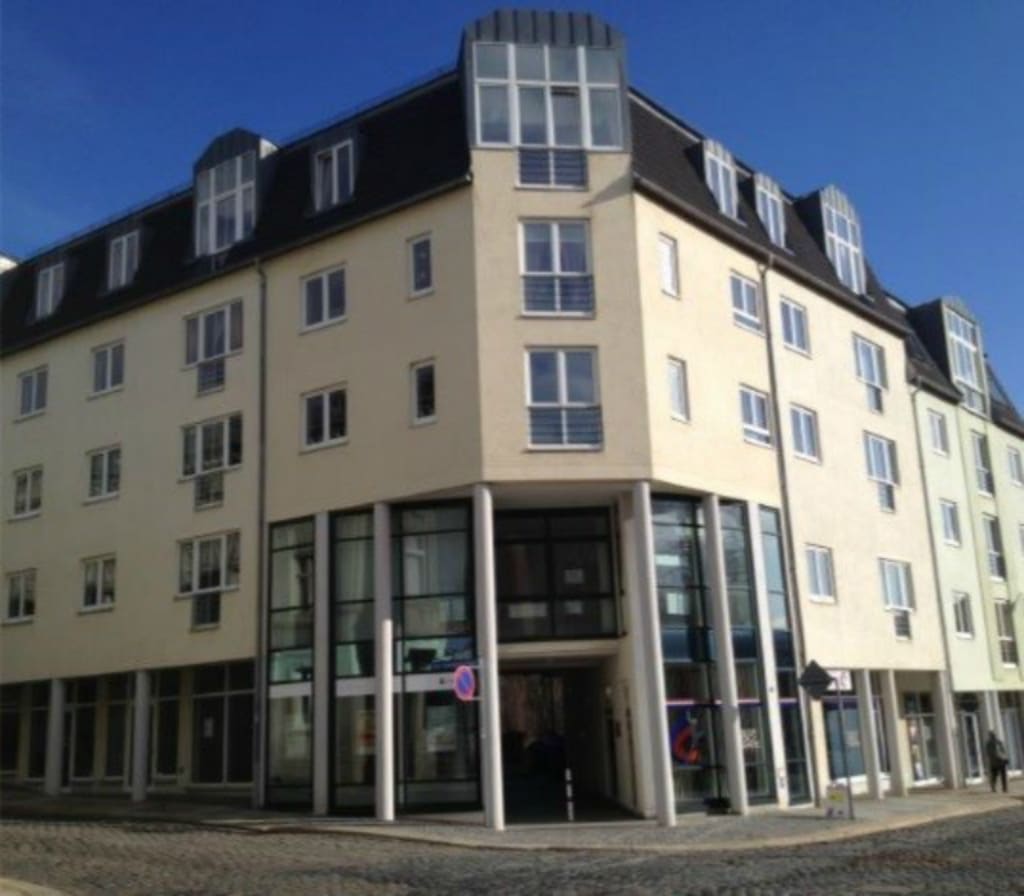 There's an apocryphal tale making the rounds on the web about a guy who, on a lark, bought a few hundred dollar's worth of Bitcoin in its early days and, after storing the digital info on a memory stick, threw it into the dark recesses of a desk drawer, promptly forgetting all about it.
Some time later, he read a news story about the first cryptocurrency in history wildly taking off in price, so he retrieved the flash memory card and looked into how much it was then worth.
Turns out, it was somewhere in the neighborhood of $150,000, give or take...
Cashing in on his newfound windfall (apparently before the Mt. Goxfraud erupted) the unwitting investor used the proceeds to purchase an apartment.
Thus was the first real estate transaction concluded by converting Bitcoin into legal tender.
Or, so the story goes.
In reality, there are lots of speculative investors kicking themselves for not taking Bitcoin seriously when it was being snapped up at bargain basement prices, without having to bother with all that pesky and laborious data mining.
But, the fact is, today there are thousands of Bitcoin millionaires laughing all the way to the bank who did just that.
The exploding popularity (and increasing acceptance) of digital currency, and the significant benefits of getting in on the ground floor, have given rise to hundreds, if not thousands, of new crypto coin imitators flooding the market.
One such challenger is being traded as Rainbow Currency.
With a trade name of Twinkle Coin (TWNKL) this new digital currency reportedly shows promise due to the unique nature of its blockchain technology (i.e. two-tiered authentication) which significantly protects traders from hacking, fraud and theft.
And, to prove the point, the company recently announced it had facilitated a private sale of real estate in Germany using Rainbow Currency to close the deal, the first of its kind.
Here's an excerpt from the official press release dated April 17, 2018:
"A rented condominium in Meerane (Saxony), changes ownership. While this does not seem like a headline at first glance, it turns out to be a sensation in the still-young cryptocurrency market because, for the first time, the complete purchase price for a property in Germany was paid with digital money."
The digital money referred to is, of course, Rainbow Currency, and the selling price is reported to have been 21 million Twinkles, or 42,000 euros.
According to the press release, only the purchase price was transacted using Rainbow Currency. All related taxes and fees had to be remitted in traditional fiat currency.
But, it's significant that there are now novel, new ways to acquire property, and other valuable commodities, without having to come up with a ton of cold, hard cash.
Digging in a little more, it turns out that Rainbow Currency is parlaying its historic success by entering the emerging marketplace of crypto coin auction sites.
In the last month, the company rolled out a fully functional "eBay style" auction house, called TWNKLBIDS.com.
The fast-growing site allows buyers and sellers to trade in Rainbow Currency covering all costs, including shipping.
While such a site is not unique, it is among but a handful of auction markets using strictly cryptocurrency for trading.
Browsing the listings, TWINKLBIDS offers up the usual trinkets (costume jewelry, eBooks, clothing, collectibles and used electronics, etc.) but also has a number of higher-end items up for sale.
Including—you guessed it—real estate.
What may make this new auction site truly different from others of its kind, however, is an international standing.
Millions of TWNKLs are already in the e-Wallets of traders from virtually every country on the planet, and there don't appear to be any trade restrictions, other than those imposed by the seller.
So, nearly a decade into the crypto coin currency revolution, it's becoming more and more likely that this form of trading will be much more commonplace in the future.
And, if Rainbow Currency, or other digital money technologies, continue to grow in value and prove to be a safe investment, it just might be a good idea to get in while the prices are at their lowest.
Now, what did I do with that flash card I've been waiting to use for a special purpose?
Ah! Here it is.
In the back of my desk drawer...
alt coins

Reid Moore
I am a Freelance Writer living in Riverside California who writes on a wide variety of topics including News, Politics, Popular Culture, Science, Music, Poetry and Art.
See all posts by Reid Moore →