Exploring BitCoin
Lesson/book review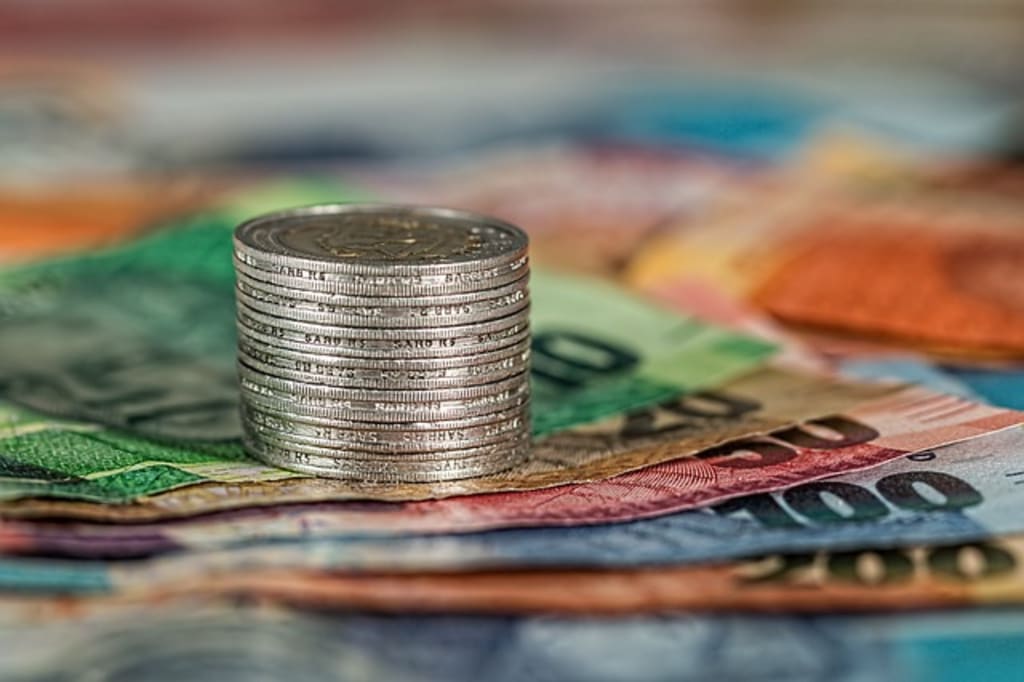 (image by Pixabay.com)
In this sample book by Kalle Rosenbaum entitled 'Exploring Bitcoin' there are two chapters that give the readers an introduction to the subject of Bitcoin. This is also a sample of two chapters that describe important facets of Bitcoin. As a beginner that is and will continue to learn about various computer applications and programs I have always wondered how this application worked especially when dealing with financial matters.
There are objectives at the beginning of each chapter that are written clearly on what will be covered for a particular chapter. Chapter two is about setting the application or program and showing the reader all about the digital signature and the keys to tell who is who using the program.
Chapter two to start with is that the illustrations and charts are easy to read and follow. Kalle has written a manual that reads as a story yet stays to the facts. This chapters' main topic is all about learning about the cryptographic hashmark and how it is a fingerprint on what is what and who is who using Bitcoin and how it is created. She reviews and lists the related vocabulary, as well. Halle Rosenbaum is a creative tutorial writer/teacher. She answers questions in a fun and professional manner. The diagrams are actually kind of fun to read and easy to follow for each section. Kalle has fun facts throughout the chapter, as on page 12. She reviews terms as she goes through the chapters that are presented in this sample. The exercises are well thought out and gives the reader needed practice. Kalle uses boldface type when she is stressing a certain point on a subject. Her summaries are a good review and are placed to me in the right places for a clearer understanding of the material presented.
Before moving on to the next sample chapter this sample book also gives a brief outline of a few missing chapters before moving on to the next sample chapter.
Chapter six is all about creating the 'merkle tree' along with all the various kinds of transactions that could occur on Bitcoin. Chapter six is also about the 'blockchain' that replaces the spreadsheet. Kalle also gives various scenarios of what goes wrong as well as what goes right with the program. To me I am learning that Bitcoin is all about verifications in working with this program and its applications.
There were points in the text that let the reader know when to put on their thinking caps' to stay legal with the program. The math calculations were even easy to understand for I am only knowledgeable with Basic Algebra and Statistics for these are the math courses that Bitcoin thinks everyone should have an understanding of how things are analyzed and how much comes in and out of a business. Bitcoin is one of those programs that seems easy to understand if you take your time in your practices. Do not rush anything in learning this program or you could be in trouble in some way. 'Exploring Bitcoin' is a text that teaches the basic tenets of the program, for example wallets, blockchains, and how transactions are handled and by who is responsible for what and how to stay 'legal' in the use of private and public keys.
When I was reading this sample book from manning.com I saw the title 'Exploring Bitcoin' and I immediately thought of all the websites like some survey sites and even some review sites that say they paid in bitcoins. I always thought are bitcoins really money or was it just a way for some sites to get you to sign up for various things and ideas saying when you save enough bitcoins you can exchange them for cash money or some other kind of payment. After reading this sample I am beginning to see that the bitcoin is not so bad it just takes a lot of care and understanding of how clients accounts and transactions are used and recorded.
To be continued with a review of 'Exploring Data Science'.

Mark Graham
I am a person who really likes to read and write and to share what I learned. Also, I'm a person who likes to learn who has gone to college and graduate received my degrees and advanced degrees from education to nursing and other areas.
See all posts by Mark Graham →