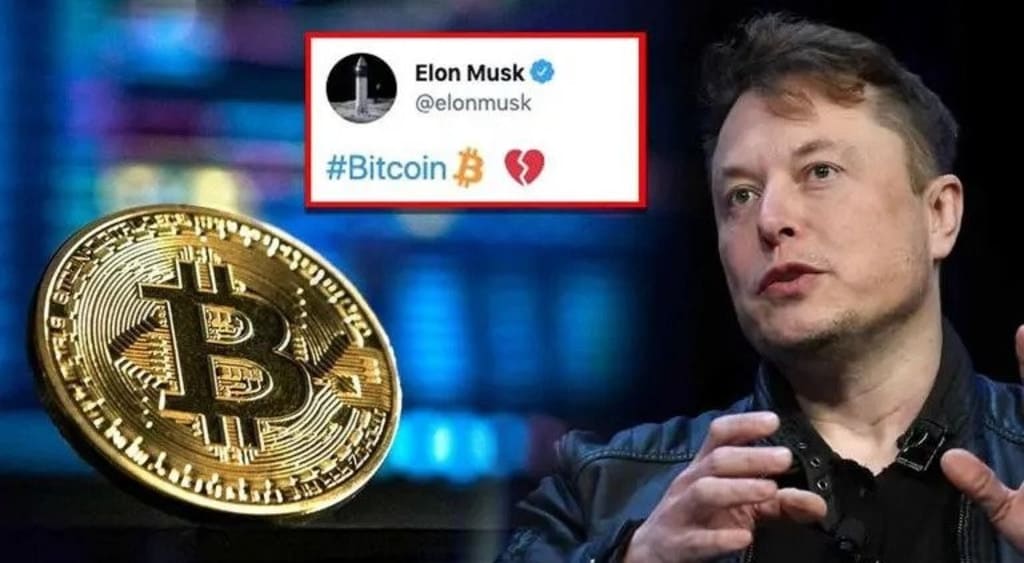 Recently, a number of well-known entrepreneurs and celebrities have entered the NFT (Non-Fungible Token) and cryptocurrency arena, creating a buzz in the industry. This essay will explore the most recent advancements and how they affect the growth of cryptocurrencies.
Launch of the NFT Project by Billy Ray Cyrus and Snoop Dogg
Two of the greatest names in music, Snoop Dogg and Billy Ray Cyrus, have revealed that they will be working together on an NFT project. Unique, one-of-a-kind digital artefacts that are related to their music and brand will be included in the project. The use of NFTs by musicians and artists to commercialise their work and interact with fans in fresh and creative ways is a developing trend.
Elon Musk Supports Bitcoin Transactions on Twitter
Elon Musk, the CEO of Tesla and SpaceX, has publicly endorsed the use of cryptocurrencies as a form of payment. In a tweet, he expressed the opinion that it was past time for Twitter to let users to pay for coffee using Bitcoin and other cryptocurrencies. This is a significant endorsement for the cryptocurrency community and may encourage more people to start using it as a valid payment option.
Future of Crypto and NFTs
The NFT and crypto industries are developing quickly, and it is obvious that we are just beginning to scratch the surface of what is possible. NFTs are revolutionising the way we value and trade digital assets, transforming everything from virtual real estate and antiques to new methods of making money off of art and music.
With major corporations like Tesla and Square investing in Bitcoin and other cryptocurrencies, cryptocurrencies are also gaining popularity. In the years to come, it's possible that use will increase even more as cryptographic technology advances and becomes more user-friendly.
The Value of the User Experience
While the technology behind NFTs and cryptocurrency is fascinating, it's equally critical to pay attention to the user experience. It won't matter how innovative the technology is if people can't quickly grasp and utilise it. Because of this, organisations like Coinbase and Binance are working hard to increase the use and accessibility of cryptocurrency.
Impact on Conventional Finance
Traditional finance is being significantly impacted by the growth of NFTs and cryptocurrencies. The business models and strategies used by banks and other financial organisations must be reconsidered. As more individuals use NFTs and cryptocurrencies to store and trade assets, this might cause a substantial upheaval in the conventional banking industry.
Adoption and Regulation
A rising number of people are interested in NFTs and cryptocurrencies, and there is increasing demand on authorities to step in and provide direction. This is a tricky balancing act since too little regulation might result in chaos and uncertainty while too much control could hinder innovation and prosperity. In the next months and years, it will be fascinating to observe how this develops.
Report Shows 140% Increase in Bitcoin Mining Revenue Since Christmas
Since Christmas, Bitcoin Mining Revenue Has Increased by 140%, Per Report
According to the Binance report, the daily total bitcoin mining income (block rewards + transaction fees) has increased by approximately 50% since the beginning of the month, reaching almost $24 million. This growth occurs despite the fact that the statistics have increased significantly but are still far behind the record high of more than $80 million set in April 2021.
According to a study from Binance, the mining industry seems to have benefited from Bitcoin's price surge over the first month of the year. Data from YCharts reveals that daily BTC mining income has increased 47%, from $16.1 million on January 1 to $23.8 million on January 29.
During the protracted crypto winter of 2022, the amount seldom exceeded $20 million, falling as low as $13 million soon after the FTX scandal and the ensuing market meltdown. As bitcoin languished at roughly $16,500 in December, the downward trend persisted, and on Christmas Eve, daily bitcoin mining earnings fell below $10 million, according to the report. Notably, the study stated, the amount reached its peak of almost $80 million in mid-April 2021 (when BTC sold for over $63,000).
Conclusion
In summary, the most recent advancements in the NFT and cryptosphere are fascinating and have the potential to influence the evolution of digital assets and payments in the future. There is little doubt that NFTs and cryptocurrency are here to stay, as shown by celebrity-backed initiatives and a surge in corporate usage. Whether you like the technology or not, it's important to keep up with how it's changing the way conventional banking and the economy as a whole operate.
Reader insights
Be the first to share your insights about this piece.
Add your insights