Dollar-Cost Averaging for Small Cap Crypto Investors
Reduces the risks associated with large one-time investments in a single cryptocurrency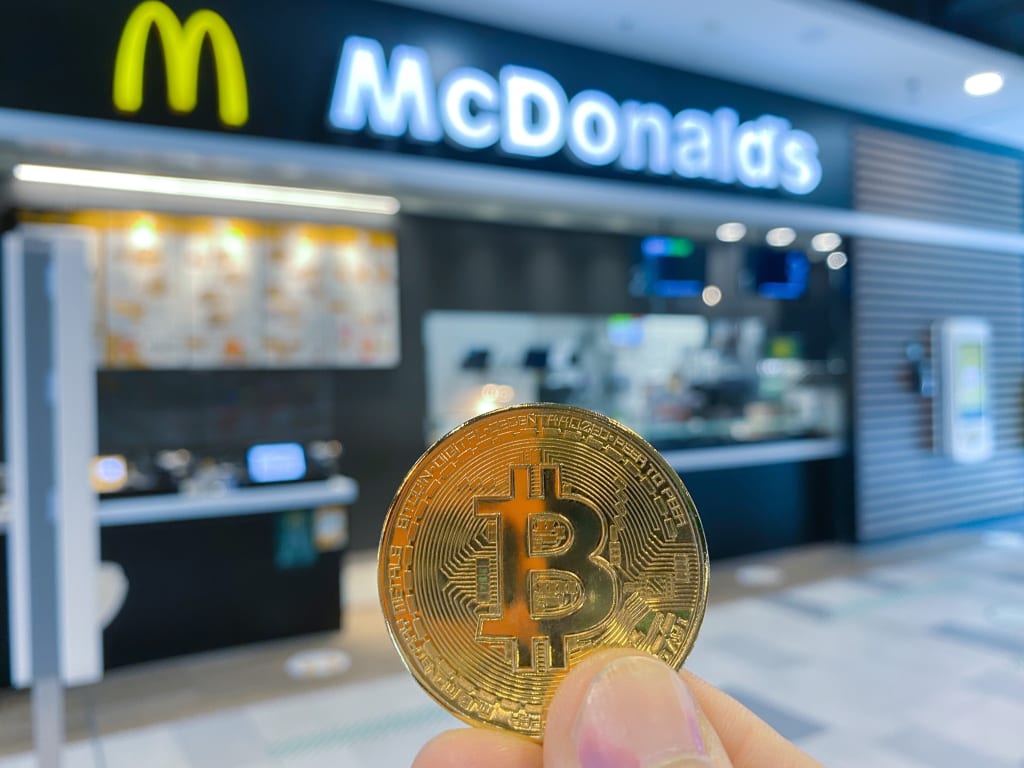 Photo By UnSplash.com
Bitcoin is a relatively new form of currency that is just beginning to gain traction and global acceptance. As the value of Bitcoin has increased exponentially recently, many people are investing in this digital currency to hopefully make large profits in the future.
In this article will cover the basics of using Bitcoin as an investment strategy. Note that we are referring to long-term investments here, which is not the same as trading Bitcoin for short-term gains nor about scalping method.
Investing in the highly volatile cryptocurrency market may not be such a good idea for some people. Ideally, you have nerves of steel, the discipline and focus to ignore short-term gains, and the patience to hold your investment until the right time comes.
If you are really determined to own a small part of the crypto market, then you should at least know the most appropriate methods to make the most of your investment.
Dollar-Cost Averaging (DCA) is a trading strategy where the trader invests small amounts regularly over a long period of time, often in multiple assets or cryptocurrencies. This can be done either with a set amount of money or by purchasing a fixed number of Bitcoin/crypto units. That is, instead of investing your assets in a single amount, you work your way into a position by slowly buying smaller amounts of coins over a longer period of time.
You do not have to stress about waiting for the cryptocurrency price to drop;
Instead, simply buy at regular intervals to spread the risk, and keep your cryptocurrency in a cold, secure wallet (such as a paper or hardware wallet). Off course, You can buy a bundle of different crypto or even altcoins, the concept is the same
For example, if you have an extra $100 available every week, you can buy Bitcoins every week. Some weeks you can buy more Bitcoin with $100, and other weeks you can buy less with the same amount.
With this method, you can have peace of mind because you do not have to worry about bitcoin price drops.
You just need to be disciplined enough to follow your regular schedule andthen buy when you need to, without paying attention to the bitcoin price charts. You do not wait for the price to drop just because you see a downtrend in the charts, you just go ahead and buy your bitcoins/Crypto .
Using the Dollar Cost Averaging method, your profit will also be average if you decide to sell your Bitcoins. You will not come close to the profits you would have made with the lump sum method, but if you sell at the right time (when the price is high), you will still make a decent profit on your investment.
The main advantage of this strategy is that it reduces the risks associated with large one-time investments in a single cryptocurrency or asset. For example, if you invested a lump sum in Bitcoin when the price was $65,000 and the price dropped to $20,000, you lose quite a bit. However, with dollar-cost averaging, the investment is split between multiple cryptocurrencies and assets, so you will not suffer a huge loss even if the price of one of the assets falls.
Overall, the best way to build your investment portfolio is to use one of the automated dollar cost averaging solutions available online. This will allow you to set up a bot that will make investments for you even when you are not online. The only problems here is nopt many trust these A. I bots with their money
No one can predict market behaviour because the market is extremely volatile. If someone claims that they can, they are either lying or they are too confident in their trading abilities. However, with DCA you invest smarter over time without trying to time the market or letting your emotions get in the way of your decisions.
One of the best trading tactics is to take emotion out of the decision to invest. While others try to time the market and wait for the right moment to buy, you can use your investment strategy with confidence knowing that you do not have to chase the ups and downs.
Since many trading platforms charge a fee for each transaction, you will incur higher trading costs with a dollar cost averaging strategy. The good news is that DCA is inherently a long-term strategy, so ideally the fees should become small relative to your potential gains over two, five or ten years and beyond.
The biggest disadvantage of DCA is the possibility of missing out on a big profit you could have made , unlike scalping ,but you need to weight the risk and amount time involved to monitor all the trading movement
The crypto market is extremely volatile, which is why the dollar cost averaging strategy is perfect for crypto trading. The cycle of strong growth of the currency ends with a correction. But at the same time, the peak cost increases every time. So, using DCA for crypto trading minimizes your risks when the market reaches its lows.many investor can take the time out of long day monitoring to also opt for other crypto earning tools , like Staking ,lending , Yield farming , Nfts etc ..looking for higher composite interest if the investor is holding ( hodt) for few months ,will make it more effective
Moreover, there are factors that affect cryptocurrencies that are different from those of traditional financial instruments. For example, macroeconomics does not affect the price of cryptocurrencies. However, it is worth noting that economic and political factors affect digital assets through the dynamics of the dollar exchange rate, but not directly. Cryptocurrencies are more susceptible to the influence of negative news or statements made by political and some coin develop personalities or even self made millionaires / influencers from Youtube and Tiktok. assets through the dynamics of the dollar exchange rate, but not directly. Cryptocurrencies are more susceptible to the influence of negative news or statements made by political and some coin develope personalities or even self made millionaires / influencers from Youtube and Tiktok.
With the dollar cost averaging strategy, the investor buys several cryptocurrencies at even intervals to minimize risks and diversify his investment portfolio instead of putting "all eggs in one basket".
This strategy allows you to earn a regular, modest income that is not huge, but safe. So you will not lose all your money overnight like those who prefer to aim for the Moon with every cryptocurrencies launch … the moon seems so near to all these punters style cryptopreneurs …but they forgot the moon also can fall back to the earth …according to a coming Sci-fi movie named : " Moonfall "
blockchain
About the author
Estalontech is an Indie publisher with over 400 Book titles on Amazon KDP.Being a Publisher , it is normal for us to co author some of our publications with brainstorm on interesting contents which we will like to share on this paltform
Reader insights
Be the first to share your insights about this piece.
Add your insights