Dogecoin Mining
For those who cannot pursue bitcoin, dogecoin mining is favorable. Its popularity has expanded worldwide for a few years. Dogecoin is one of the altcoins that has a large liquidity and trading volume.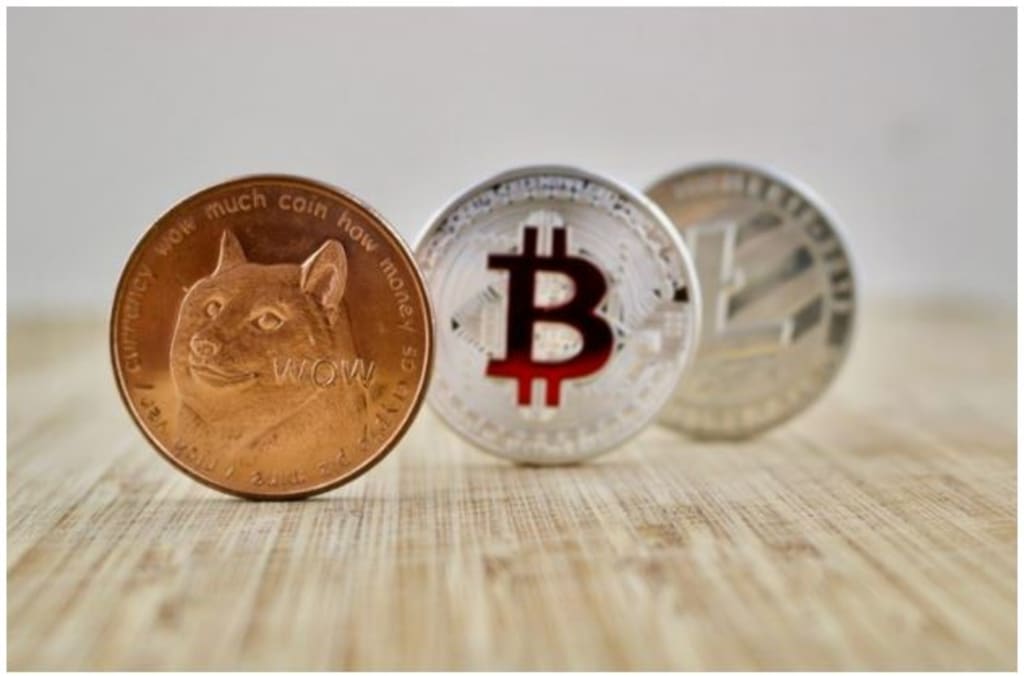 Everyone wanted to top the world of cryptocurrency. Like Bitcoin, you can also mine Dogecoin to get maximum Dogecoin rewards.
Here, we have designed this guide for you on how to easily learn Dogecoin. By reading our guide, you will know what kind of mining hardware and software you need to start.
So, to start from the beginning, let's take a quick look at Dogecoin Mining.
History of Dogecoin
The founders of Dogecoin are Jackson Palmer and Billy Markup. Jackson Palmer is a member of Adobe Systems in Sydney and Billy Marcus is a programmer in Portland. Both are friends, as both prefer cryptocurrency. They want to create a fun cryptocurrency that is more demographic than bitcoin.
First, only one splash screen is added to the domain with the coin logo. In the beginning, Dogecoin gains popularity on social media. After gaining popularity, Dodger and Sodogetip tip bots provide entertainment and informational content and also allow people to share with each other.
Dogecoin was officially launched on 6 December 2013. Initially, the Dogecoin network planned to produce 100 million coins but later announced that the Dogecoin network would produce Infinite Dogecoin.
On December 19, 2013, the value of Dogecoin has been increased by 300 percent within 72 hours. Dogecoin now ranks 23rd on the market cap of other cryptocurrencies.
What is Dogecoin Mining?
Dogecoin mining is based on the Scrypt algorithm, the Scrypt ASIC miner used for Litecoin can also be used to mine Dogecoin. It is a process to be rewarded with new Dogecoin to confirm transactions on the blockchain.
Therefore, Dogecoin uses evidence of work such as bitcoin mining which makes mining a precious process both in terms of time and energy. In this mining, transactions are recorded in a block and Dogecoin miners verify these transactions through proof of work.
If no double-spends are found, a block is created by the miners with the new transaction and is added to the existing Dogecoin blockchain. Then, each new block is sent to nodes on the network and these nodes use the work of miners to verify transactions on the network.
As previously mentioned, Dogecoin mining requires a huge amount of time and power, and specific hardware, software that is not cheap. For each block mining, the miners are rewarded with a Dogecoin, which gives the miners an incentive to share their hashing power for the network.
Here, we are providing some basic Dogecoin details compared to other cryptocurrencies like Bitcoin and Litecoin. Remember that both Litecoin and Dogecoin use Scrypt hashing algorithms. This association has enabled centralized mining between two coins and allows Dogecoin and Litcoin to be mined simultaneously. It likes to get two for the price of one.
How to Mine Dogecoin?
There is two-step to mine dogecoin. The first is Solo Mining and the second is Pool mining. Let go we will discuss both of these:
Pool Vs Solo Mining
When you mine as part of a Dogecoin pool, you will have to pay fees. Also, when the pool blocks the mines you will only get a small portion of the total reward. However, pool mines block much more frequently than single miners. So, your chance of earning an award increases. That can give you a reserved new amount of Dogecoin.
If you choose My Single, you risk waiting a long time to confirm the transaction because there is too much competition. It may be weeks or even months before you give your first block! However, when you win, the entire reward will be yours. You will not have to share it nor pay any fee.
As you are a beginner, join a Dogecoin pool. After getting some knowledge and complete stratergy you can join as solo mining. This way you will not have to wait for the first block of your new currency. You will also feel that you are part of the community and what Dogecoin is all about!
Is Dogecoin Mining Profitability and Free?
For the best results on Dogecoin mining profitability, you must visit popular sites. This will give you all the necessary aspects that you need to calculate before mining. The best suggestion would be to check the profitability before purchasing any gear. This will make the whole process more profitable. Just open the site and fill in the details and after filling the details click on 'Calculate' and analyze the features.
Dogeminer is free Dogecoin mining resources. If you are a beginner and want to know before you start anything, this is the best option for you. The steps are simple and comfortable, and you will be up and running in no time.
Let's Sum Things Up
Dogecoin mining is beneficial if you choose the most efficient method of mining. You should know about the rules and taxes in your country and avoid scams to make your mining safe.
Hope that this guide helped you understand what Dogecoin Mining is and also, we have discussed easy steps for Dogecoin Mining.