Cryptocurrency Millionaire?
How much did you have to invest in cryptocurrency to become a millionaire?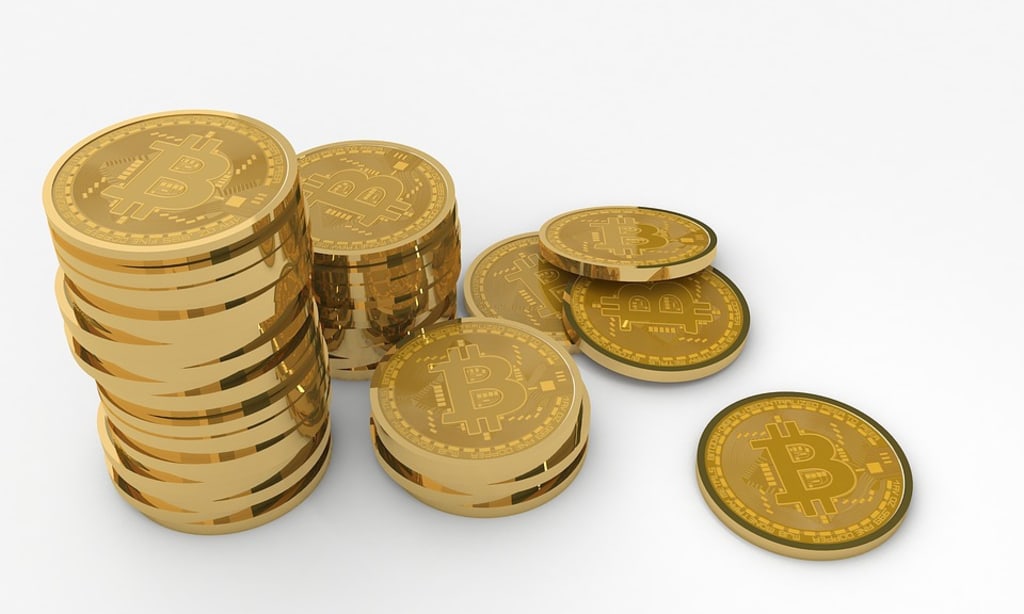 Physical Bitcoin (BTC) coins CGI Render. Photo Credit: pixabay.com
With the recent cryptocurrency boom still prevalent, many of us have wondered what it would have taken to become a millionaire. Sure, for some of us, this number was actually reachable. We just never thought BTC would have taken off like it did. For others, we didn't know what cryptocurrency was until it was too late. Regardless, the secret is now out. Is there still a chance to make millions on cryptocurrency? Anything is possible with the right tools, mindset, and strategy. Here are the top five cryptos and what you would have needed to buy in order to become a millionaire.
#5: Ethereum- Current Value ~$880 USD - Value 12 Months Ago ~$16 USD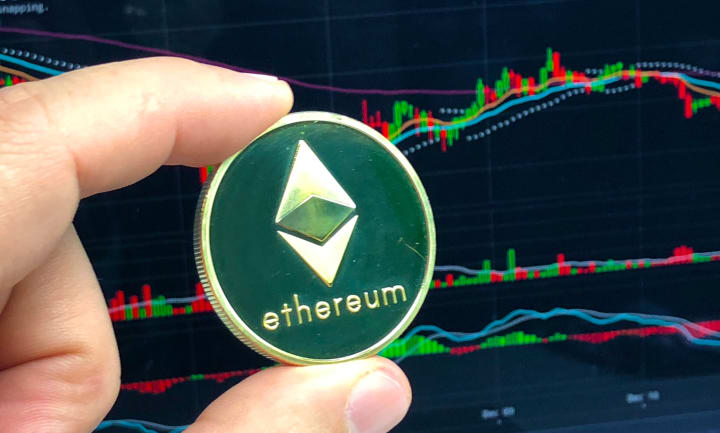 It's no secret that Ethereum (ETH) has been on the rise since late 2016. However, what you may not have known is that it has been on sale since mid-2015. Ethereum became a notable cryptocurrency around May of 2017 and has continued to grow steadily since. This was mostly due to the rise in Bitcoin speculation as well. If we take a look at its total growth for a year, we can see an increase of about 5400 percent in just 365 days. This means that you would have had to buy about 18K worth of ETH (1,137 coins) back in March of 2017 in order to become a millionaire. Either way, there is still a chance for growth for his coin, just keep in mind that it's only speculation as of right now.
#4: Ripple - Current Value ~$0.94 USD - Value 12 Months Ago ~$0.005 USD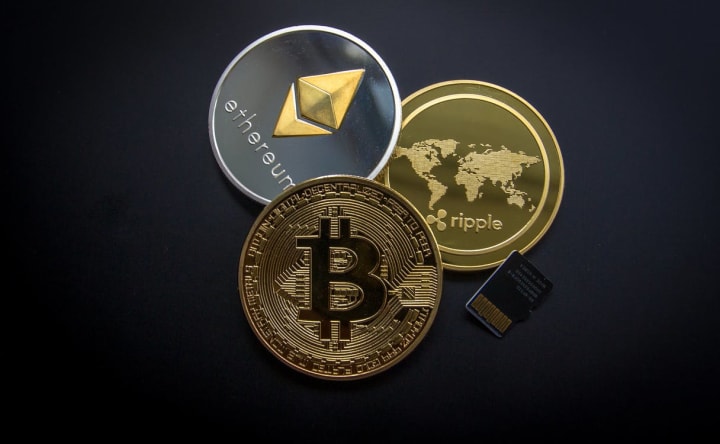 OK, so hear me out. Ripple or XRP isn't known to be the most "valuable" coin available today. This is because of two major reasons. The first is the Ripple itself isn't a traditional cryptocurrency like that of BTC, LTC, or ETH. Instead, it's a global fund transfer service that uses a coin called XRP to facilitate currency transfers at a quicker rate. The second reason is that of familiarity. XRP is very new to potential speculators, so it will take some time before it will be considered a reasonable cryptocurrency investment. Regardless of these two factors, there is no denying the growth Ripple has seen in the last year. Starting at a measly $0.005 per coin to a now considerable $0.94 per coin, XRP has grown an astounding 18,700 percent.
The real question here: is how much would you have needed to buy to become a millionaire? The answer is only about $5,500 USD (about 1.1 million coins). I know, crazy right? But the numbers don't lie, because the crypto grew so rapidly, you would have only needed to sell your lightly used midsize car to be a millionaire today. There still may be a chance for this currency to experience this type of growth again, but those chances are slim.
#3: Bitcoin Cash - Current Value ~$1243.26 USD - Value Eight Months Ago ~$555.89 USD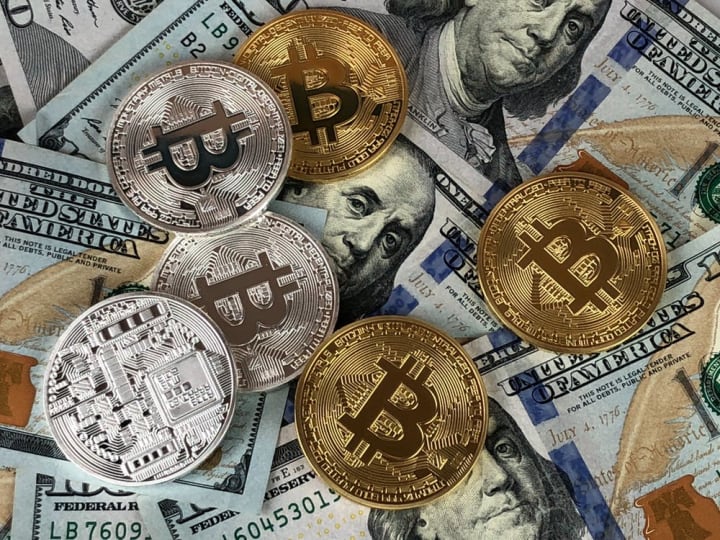 Bitcoin Cash (BCH) is one of the few cryptos that hasn't experienced the same boom as the other cryptos on this list. It has only been in circulation for about eight months or so, and that could be the reason why. Another strong reason for this is probably because its big brother, BTC, was doing so well, no one bothered to give Bitcoin Cash a try. Nevertheless, BCH experienced a "small" boom of about 124 percent. Normally, this would have been a good investment from a financial standpoint. However, in the post-cryptocurrency speculation market, your money would have been better spent on something with a little more… excitement.
In order to be a millionaire by today's evaluation, you would have needed to buy a staggering $447,127.20 (804.34 coins) worth of BCH, which would have proven to be quite difficult as a purchase of this magnitude surely would have started a bidding war. Not to mention, no one with that amount of cash would have been buying BCH as of last July.
#2 Litecoin - Current Value ~$217.28 USD - Value 12 Months Ago ~$3.77 USD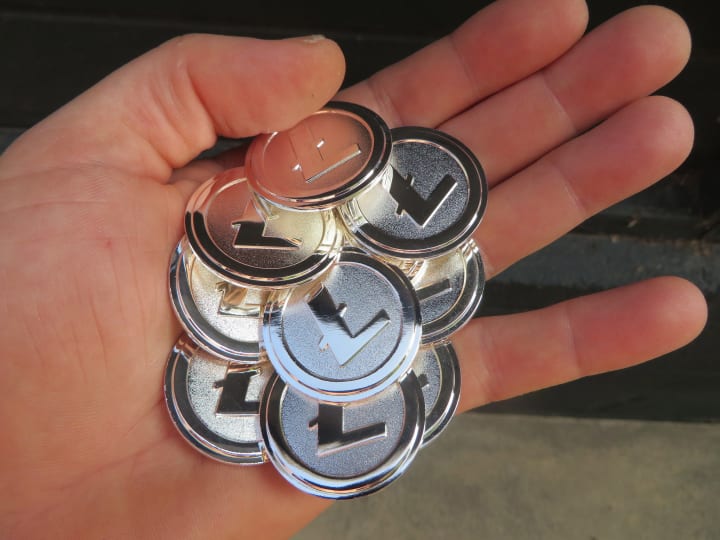 It may not seem like much at first glance, but Litecoin or LTC has actually grown a significant amount in the last 12 months. It was always seen as the "red-headed stepchild" of the cryptocurrency family, but if you would have bought it a while ago, you would not be disappointed in its growth at all. You see, the problem here is that LTC is not a bad investment, it just didn't seem as secure as BTC all those years ago. As a result, it didn't receive the adoption rate the BTC users enjoyed.
With this in mind, a considerable growth of 5663.39 percent would tell you a different story. To put it short, you would have had to buy just under $17,500 USD or (4,654 coins) to be a millionaire today. Many don't want to admit it, but this would have been a better option to buying ETH in the same time frame. Will it hold up? Only time will tell.
#1: Dogecoin - Current Value ~$0.00627 USD - Value One Year Ago ~$0.000206 USD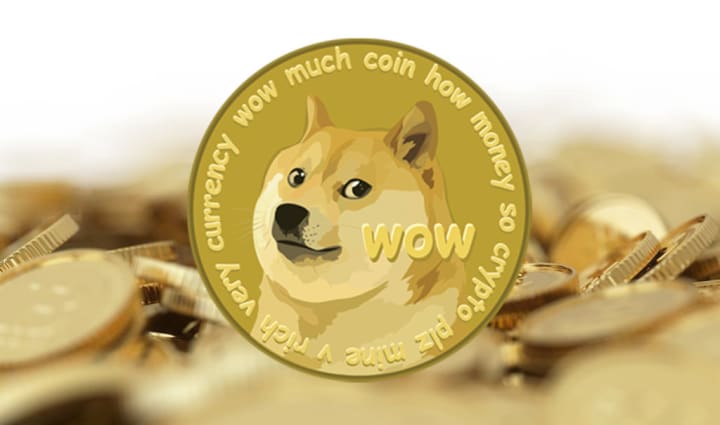 Okay, you got me. I'm not serious about actually putting the Doge as number one, but hear me out for its insane evaluation. This crazy alternative cryptocurrency grew a nod-worthy 2943.689 percent in the last 12 months. This is mostly attributed to people actually buying it ironically, or wanting to buy a cryptocurrency because it was the hip thing to do. This means if you would have invested about $33k (160 million coins) into DOGE 12 months ago, you would have been a millionaire by today's evaluation. So let's just end the meme here and chalk this one up to an honorable mention.
#1: Bitcoin
Current Value ~$10,687.20 USD. Value One Year Ago ~$1,180.40 USD.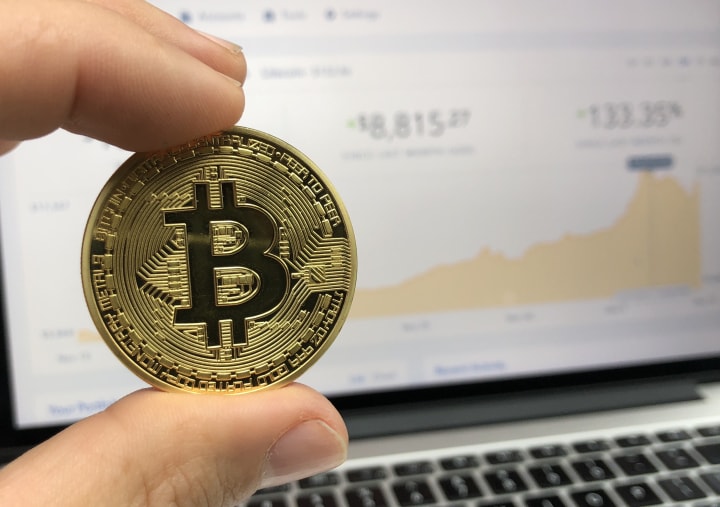 The big kid on the block is Bitcoin, or BTC. It has been the most popular cryptocurrency for both large mainstream companies as well as deep web criminals for the last few years or so. What became completely unexpected was the many market booms BTC received in 2017. Luckily, many experts are speculating that the same thing is going to happen in 2018.
Now if we look at the growth for the last 12 months, there was a fat chance at you becoming a millionaire. Sure, it grew about 805.388 percent in the last year, but that number doesn't add up to a small up front investment. This is because you would have had to buy about $111K (94 coins). This is not impossible, but rather improbable. Most BTC users were using BTC as a means of currency at that time, not as a highly lucrative means of making huge amounts of cash. Buying this much BTC would have probably pushed the market to react faster to the upcoming boom as of fall of 2017. The story is not all bad though. If you were successful in buying $111,000 USD worth of BTC when it was valued at $1,180.40 and sold all of it at BTC's peak (around 20K), you would have been able to cash out about $2.2 -3 million USD from your investment, and I'd say that's not bad at all.
In Summary
As cryptocurrency becomes more and more mainstream, we will begin to see a stagnation on the curve for investment. The market will balance and there will be an evaluation we put at the hovering point for a currency's value. Although it is fun to speculate, remember to make responsible choices before purchasing any form of digital currency. Who knows—if the time is right, your small investment could make you a millionaire.
What cryptocurrency did you invest in? Did you make any good gains from 2017? What currencies should I cover next time? Please let me know. Also, if you found this article helpful, share it on Twitter, Facebook, or Reddit.