Cryptocurrency exchange software development
Reading this article can provide you the information that you need for trading better.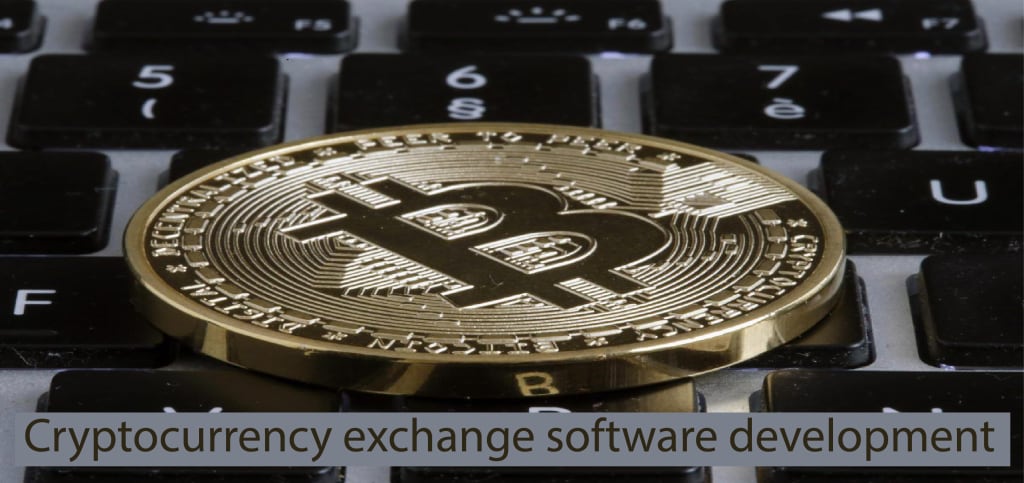 Cryptocurrency exchange software development
Cryptocurrency exchange software development is a great business start-up. This business can help you to offer a different business experience to your traders. But it should be noted that a digital currency exchange is different from a typical website or company. It is a trading platform that allows you to exchange, sell and buy digital assets. Like any exchange in general, it operates on the basis of a trading mechanism. The accuracy and speed of transactions depends on the optimized code. The engine checks orders for collateral maintains order records in a database, and generates data for display on a web / mobile application or in a trading terminal. In general, the development of digital exchanges helps you to have a more advanced exchange than existing exchanges and with it you can attract traders to your exchange.
Types of exchanges that development company can create it
Centralized Exchanges (CEX): These exchanges use their platforms in such a way that the assets of individuals are controlled by a third party and the responsibility for the assets lies with him.
In general, centralized exchanges are affiliated with a particular person or entity or organization or government.
In these exchanges, you can use order books for your transactions. Advanced centralized exchanges use technical tools.
The good thing about these exchanges is that the response is extremely fast and the speed of your transactions increases. On the other hand, its security is high and it cannot be hacked.
The largest exchanges have a centralized platform and have significant liquidity and trading volume. Exchanges such as Binance, Huobi and Coinbase.
Decentralized Exchanges (DEX): These types of platforms are not affiliated with any individual or company, and transactions are based on smart contracts and work in a decentralized manner.
These platforms have different security because there is no possibility of security breaches.
Decentralized exchanges are such that the buyer and seller are automatically connected to each other and traders can easily exchange their tokens.
Most decentralized exchanges work with Atrium cryptocurrencies, and some may not even support bitcoin. In addition, decentralized companies do not support Fiat.
The problem with such decentralized platforms is that because they are not connected to any government, their liquidity is low and thus their speed is reduced.
The most well-known decentralized exchanges are Binance and Uniswap.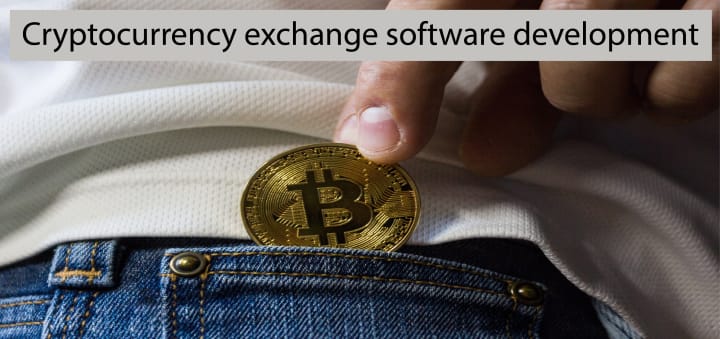 Cryptocurrency exchange software development features
High TPS: High trading speeds per second will help you perform better and satisfy your traders. By doing this, increase your trading volume exponentially and be ahead of the competitors.
Strong trading engine: The trading engine does what it does is simplify trades for you and you can use it to drive trades with less delay. In this trading engine, all kinds of orders can be executed.
KYC Compliance: An authentication system that verifies accounts and receives more detailed information from traders to keep their accounts fully protected.
Crypto liquidity: Liquidity is very important and providing it will help you to support more transactions. To do this, establish a secure connection with foreign exchanges so that you can gain more liquidity and provide it to your users.
Trading Robot: A trading robot is a system that can help traders connect with other buyers and sellers based on the orders they have placed and the amount of their assets. This robot registers orders around the clock.
Multi-currency wallet: A secure wallet is crucial for your traders to be able to maintain their assets. In the meantime, you can allow your traders to use multiple wallets at the same time. This way, their security will reach a high level.
Multi-layer security: Security is not a complex issue. Obviously, your traders want to keep their accounts and, of course, their assets. Get help from advanced security methods to ensure and guarantee security.
Fiat and Crypto Trading: Allow your traders to be able to trade their digital coins with Fiat currency as well so that more trading options can be used for them.
Payment gateway integration: Set up several payment methods so that your traders can easily make their payment in any way they want.
Reader insights
Be the first to share your insights about this piece.
Add your insights