Cryptocurrencies Will Not Necessarily Fare well in an Inflationary Environment
Take note that the previous Fed's Rate Hike meeting resulted in the March rally.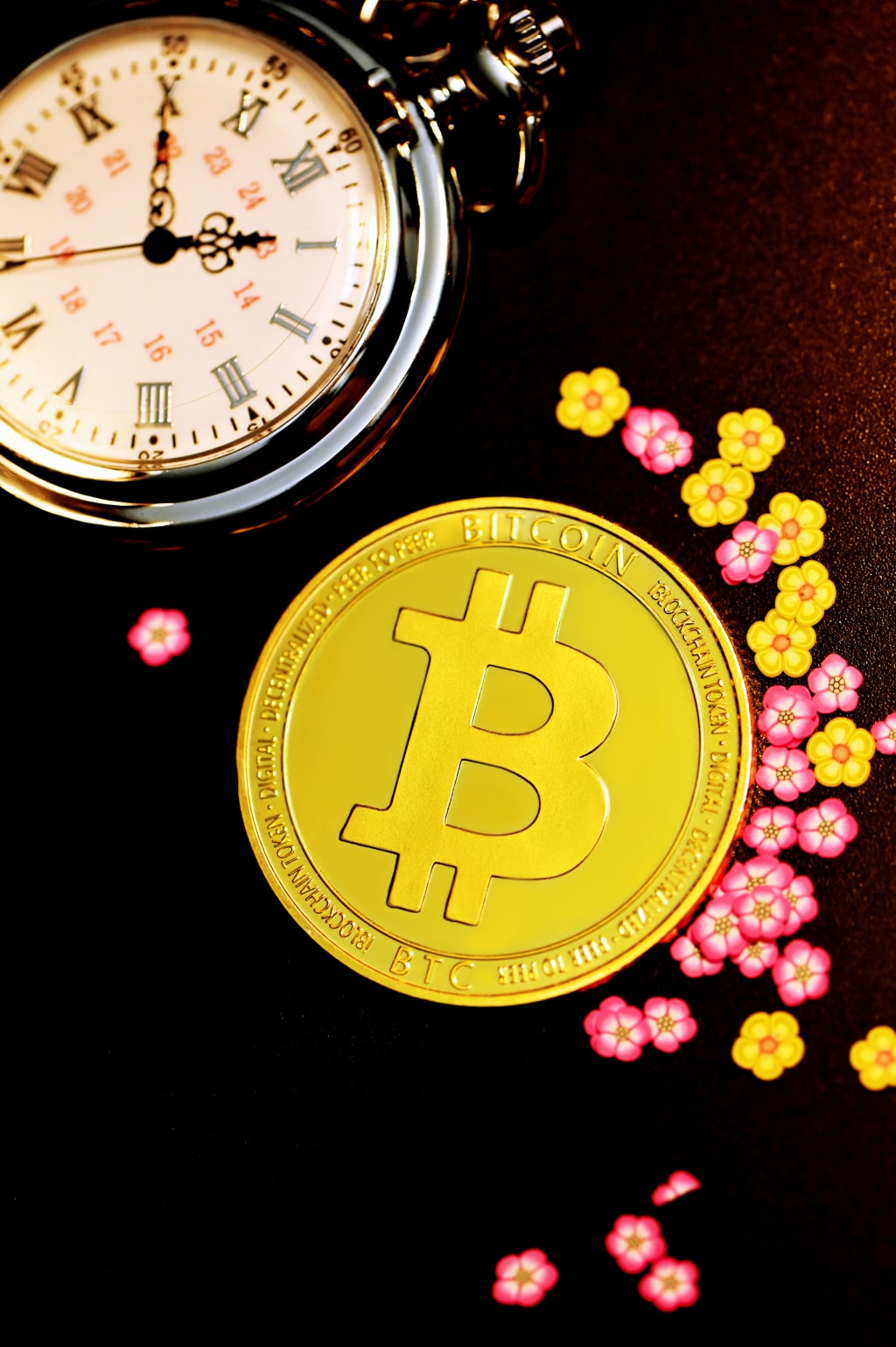 BTC is currently trading at the lower bound of the bull flag reversing since MAY DAY and and is Now floating around $38,910 . All will depend on how the financial markets perform next week to determine whether or not this support will persist up to $42,000–$43,000 in thess 2 days . This morning ,let hope it will elevate to 42K as Europe are on holidays ..the pressure is already starting to kick in and really need some big whalers to come in, as the chart is actually still showing bearish signal for the coming week
Additionally due to FOMC interest rate decision is scheduled for this Wednesday the market is worried and will possibly slide to $36,000 — $38,800 before the meeting . The market's reaction to this decision will set the tone for the next few weeks.
Take note that the previous meeting resulted in the March rally ,so much will depend on Wednesday's Morning when the effect will be felt on whether there could be a total ignore of a possible down pressure slide or just a persistent breakthrough ignoring the Fed's ( although most prediction -still believe the major Push will come from the Stock exchange on Wednesday ) The meeting is scheduled around 1800hrs and do look out on possible remedy action by Feds to prevent a U.S recession for the Next quater . If the market react positively with no bad news , then there will most likely to see a breakout for Crypto ,a possible upward trend similar to March Rally
Personally, I am fairly negative and anticipate further declines towards the blue pitchfork support line at $38,000. This, in my opinion, has the greatest potential to trigger a rise to Up above $43,000 and beyond, assuming the stock market allows it
On the other hand, cryptocurrencies may not fare well in an inflationary atmosphere EVEN THOUGH many believe its as good as electronic gold , but this is the first time, BTC has it's worst exposure to a drastic high inflation on a global scale and there is no track record of how it will react to the precautionary measures put in place by the U.S Feds during a new World stage of a possible WWIII
We expect surprises , given that Bitcoin is built in such a way that it is deflationary by nature, contrary to common assumption,but due to current world affairs , it is Not going to be a Norm due to the WAR
The challenges are straightforward: as inflation increases, the US Treasury must boost interest rates on its bonds in order to maintain their investment appeal. As a result, existing bondholders must reduce the price of their bonds to make them more appealing to prospective buyers in order to sell them.
That example, if inflation increases, interest rates will rise and the value of bonds will decrease.
A financial organization must sell its bonds since they are the most "secure" component of its portfolio; otherwise, the financial institution will lose money. This also means that they will be unable to make future "risky" leveraged bets.
Because Bitcoin is a high-risk investment asset stuck in between GOLD and Investment , it might be liquidated… along with all other cryptocurrencies, whats holding it back from being liquidated, is becuase, there are many positive development pushing Bitcoins to be legalized..this create stability
As a result, the connection is not immediately evident, but there is solid evidence that escalating inflation would be detrimental to Bitcoin rather than beneficial. ( as development are in the background but NOT realized Yet ) It is still tagged and wants to correlate to the stock exchange that will drag on it's performance
So Cryptocurrencies Will Not Necessarily Fare well in an Inflationary Environment
Certain industries would undoubtedly benefit from an inflationary environment — particularly those that are able to pass on costs to their customers in an uncomplicated and obvious manner.The majority of retail establishments are capable of doing so. Amazon, Walmart and Target..they just jack up their prices
On the other side, retail may not be the greatest option.This shift the highlights to the viability of commodities firms with a primary focus on energy. Increased oil prices generate additional money, which results in higher stock values.
Due to the fact that inflation drives up oil prices, this trade seems absurdly obvious. Thus, commodities, particularly energy, retail, are more rewarding investments in an inflationary economy.
#Disclaimer Note : This publication is not intended for use as a source of any financial , money making legal, medical or accounting advice. The information contained in this guide may be subject to laws in the United States and other jurisdictions. We suggest carefully reading the necessary terms of the services/products used before applying it to any activity which is, or may be, regulated. We do not assume any responsibility for what you choose to do with this information. This article is not meant for financial advice , Use with your own judgment.
wallets
About the author
Estalontech is an Indie publisher with over 400 Book titles on Amazon KDP.Being a Publisher , it is normal for us to co author some of our publications with brainstorm on interesting contents which we will like to share on this paltform
Reader insights
Be the first to share your insights about this piece.
Add your insights