Crypto wallet providers approved by the Hellenic Capital Market Commission
Using a crypto wallet is an essential prerequisite for those who wish to buy, sell, trade, or invest in crypto assets.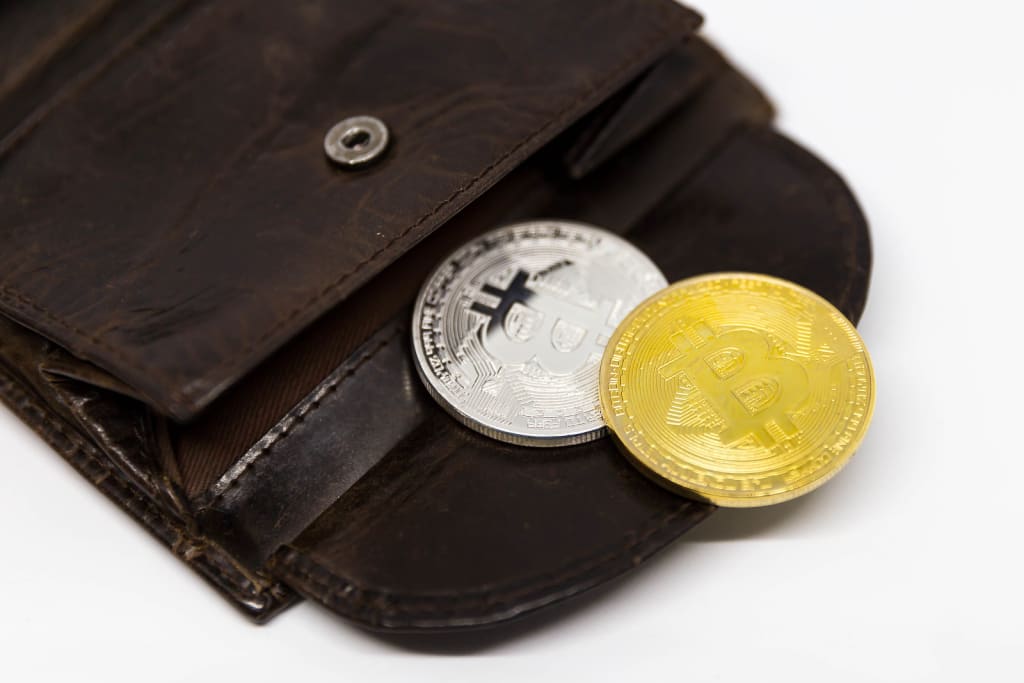 Bitcoins in a physical Wallet was originally uploaded on Flickr by Marco Verch Professional Photographer and is reused here under the terms and conditions of Attribution 2.0 Generic (CC BY 2.0) Creative Commons license
When it comes to Greek cryptocurrency users, the Hellenic Capital Market Commission is competent for regulating cryptocurrency-related issues, such as using a crypto wallet.
As an effect, the Commission has issued a list of custodian wallet providers registered in the register kept by it. The list is constantly updated, as soon as new wallet providers are approved by the Commission, or existing ones are removed from it, depending on whether they comply with the rules and procedures enforced by the Commission.
At the time of writing this article, two custodian wallet providers have been officially authorized by the Hellenic Capital Market Commission to offer their services to Greek citizens.
The two companies are Excelon and Kriptomat, which have met the standards set by the Commission, thus providing an official way for Greek cryptocurrency users who want to use wallets to store and manage their crypto assets.
Excelon.exchange wallet
Excelon.exchange is a company registered in Tallin, Estonia. It provides a wide range of cryptocurrency-related services, such as an exchange platform and a wallet.
Users can trade in a number of popular cryptocurrencies, and they can even trade in the platform's native cryptocurrency, Excelon (XLON) Coin.
On top of using Excelon's exchange and wallet services, users are offered the opportunity of earning interest on the crypto assets that they hold.
At the time of writing this article, the Excelon exchange supports Bitcoin, Ethereum, and Parkgene. There is a list of upcoming cryptocurrencies, such as Tether, Bitcoin Cash, EOS, Cardano, Stellar, TRON, Monero, LEO Token, Cosmos, and Tezos.
When it comes to its wallet service, Excelon provides a fully regulated secure wallet that offers a number of benefits to users, such as real-time Euro valuation, and the ability to use the Excelon Mastercard.
Kriptomat account
Kriptomat is another company registered in Tallin, Estonia, which has been authorized by the Hellenic Capital Market Commission to offer wallet services to Greek crypto asset holders.
Instead of providing a standalone wallet, Kriptomat offers a fully-fledged account that includes a wallet.
Kriptomat caters for both individuals and businesses, with the latter enjoying the benefit of opening a corporate account.
Users of the platform can buy and sell, as well as save, cryptocurrencies.
By saving cryptocurrencies, users can literally invest in them, choosing from a list of cryptocurrencies, such as Vechain, NEO, Ethereum Classic, TRON, Tether, IOTA, and Tezos.
Kriptomat operates an exchange serving a massive list of cryptocurrencies.
Therefore, users of the platform will be spoiled for choice, and even holders and traders of less known and popular crypto assets will most possibly find what they are looking for.
Not only does Kriptomat provide a comprehensive list of crypto-related services, but it also offers the opportunity to its users to earn some (or a lot, if they are very active) crypto, as a result of promoting the platform.
It runs its own affiliate program, through which, affiliate marketers can earn generous commissions for spreading the word about the platform and increasing its user base.
On top of that, Kriptomat runs a referral program, according to which, and as it applies at the time of writing this article, a referrer earns 10 euro worth of Bitcoin for every user that they refer who spends 100 euro in transactions.
And there is more, since Kriptomat also offers rewards through its blockchain rewards program.
In the future, more wallet providers will hopefully register in the register kept by the Hellenic Capital Market Commission, thus increasing the list of options offered to Greek cryptocurrency users and traders and resulting in an improved level of services provided to them.
Sources and further reading:
How the new Greek cryptocurrency register may have left many Greek crypto owners out in the cold
Custodian wallet providers registered in the register kept by the Hellenic Capital Market Commission according to article 6(1)(b) of Law 4557/2018
wallets
Hi,
I have written articles for various websites, such as Helium, Hubpages, Medium, and many more.
Currently, I work as a translator. I have studied Tourism Management at college.
See you around on Vocal Media!
Receive stories by George Gkoutzouvalos in

your feed