Crypto Dips, What's the Next Move ?
How did the correction of bitcoin happen?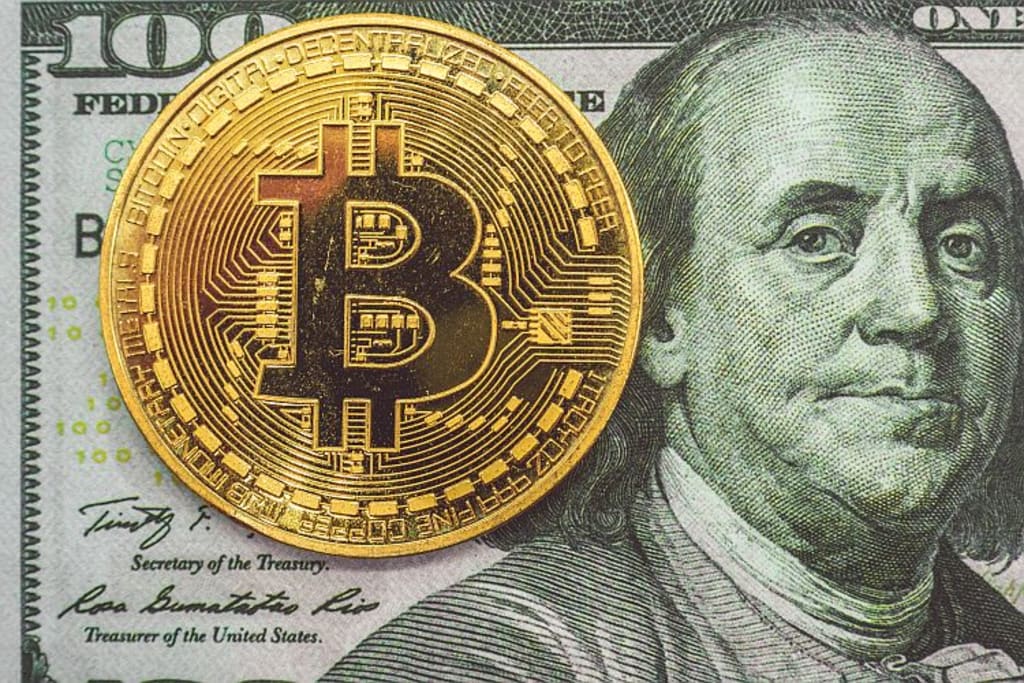 Photo By Bermix studio /Unsplash.com
The long-term benefit of having a bitcoin correction is not clear. Bitcoin appeared to rebound over the weekend back to around $50,000, where it left off at around $58,000 before the crash earlier last week. The crypto market bounced back over $300 billion, as most major cryptocurrencies were up at least 10% over the past 24 hours.
However, most people believe that the crypto market will recover soon. Although many people are saying that this recovery is just temporary, they may be right. In addition, there are some reasons for why people may still hold on to their positions: some people might want to make more money from shorting the market, some people might want to speculate the price to increase, and some people might want to invest for future needs.
When all is said and done, last week, if the media continues to spin the recent trading incidents out of control, then the cryptocurrencies may plummet again. In fact, just like any other investor, the present global situation has been causing investors concern over the coronavirus Omicron Variant, and the recent buying and selling trends show the possibility of a dramatic inflation. The Federal Reserve has been hinting that it is considering raising interest rates, and the U.S. is seeing a lot of inflation.
When it comes to cryptocurrency trading, there are two major factors that could affect its price. One factor is the general confidence in cryptocurrencies. Since most cryptocurrencies are still relatively new, there is not enough experience with these new types of currencies. People don't know how these coins work and whether they are really safe or if they can be traded for real money.
That uncertainty could lead some traders to dump their coins and cause the price to drop. Another factor that can make cryptocurrency prices drop is the new law regarding cryptocurrencies. There are regulations being put in place that would require the crypto exchanges to file with the IRS every transaction that involves cryptocurrencies. This will increase competition between big banks and cryptocurrency
This new law will make it easy for people to know if they have made a profit or loss on their Bitcoin investments. Investors should check if they have any profits or losses before they do anything else. It will be necessary for investors to pay taxes on these profits or losses every year.
It was estimated that there would be increased regulation of the Bitcoin market on January 1, 2023 and that this would affect those who trade Bitcoins for the taxes on their earnings. Nevertheless, the market for Bitcoins has reacted positively and gained some support before falling back again. Investors are looking for any sign of possible volatility and for an eventual downward or upward move. Right now there is no clear answer to settle down the uncertainty factor that is increasing the volatility of the market.
The biggest downside to investing in Bitcoin could be its volatility. The value of Bitcoin fluctuates like crazy on some days, depending on when you invested this could be a good or bad thing. The price fluctuates from a few hundred dollars per Bitcoin, to several thousand dollars per Bitcoin. At the present time, it's probably not a good investment for someone who doesn't have money to invest or doesn't have a lot of knowledge about Bitcoin.
Investing in Bitcoin could be extremely worthwhile, but you will have to determine if you are willing to take risks or not.
One way to get into Bitcoin is to sell items (physical or digital) and accept Bitcoin as payment. This may be one of the safest ways to get your feet wet, so to speak but this will be one ofthe less risky method to venture into crypto for a start
By normal , for those specialize in the crypto business ,in order to obtain Bitcoin, one need to mine for it or buy it through an exchange. Many websites have been set up which help you locate local people willing to buy or sell Bitcoin to you.
You need to store your Bitcoin in a Wallet. Instead of an email address, the key to your wallet is a long string of letters and numbers. You use this key to send or receive Bitcoin into your wallet.
Once a Bitcoin transaction is verified it cannot be stopped or refunded. Plus, if you lose your access to your wallet, your funds will be lost. This is why it is important to protect your wallet or back it up to another device.
About the Creator
Estalontech is an Indie publisher with over 400 Book titles on Amazon KDP. Being a Publisher , it is normal for us to co author and brainstorm on interesting contents for this publication which we will like to share on this platform
Reader insights
Be the first to share your insights about this piece.
Add your insights