Comic Heroes and the Art World
where passion and art collide - magic happens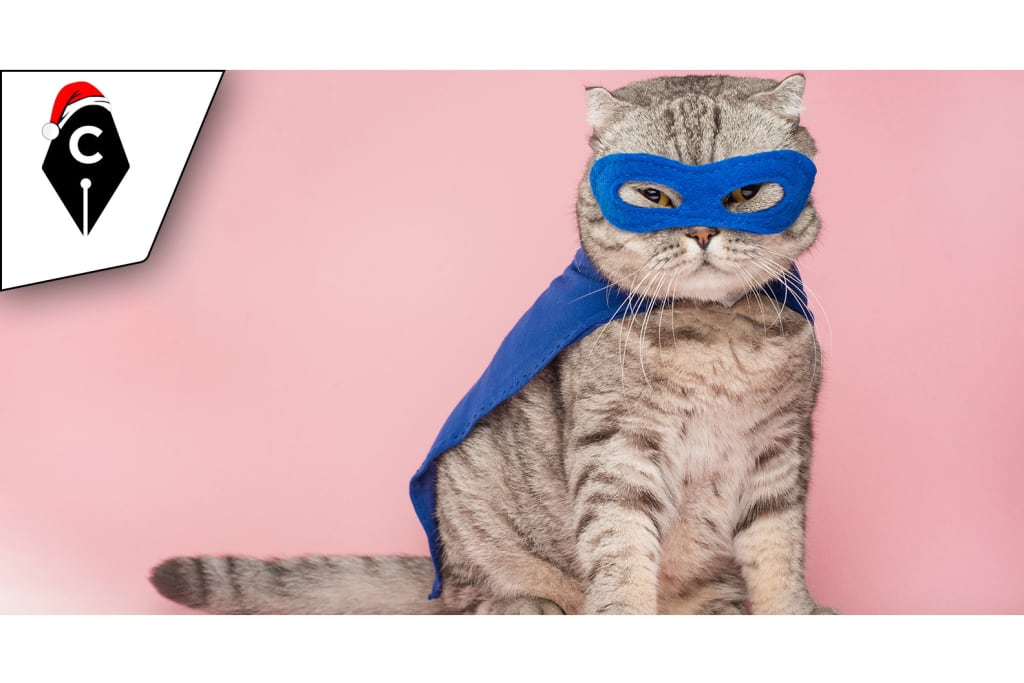 Mike Thompson
Mike has been a crayoner all his life; it might even be said he was born with a crayon in his hand. As a self-confessed introvert, Mike played sports in school but came into his own when he had a sketchbook in front of him. He remembers his father bringing home comic books as a reward when he was a child and he would immediately go and begin crayoning in them. However, fast forward to college where he studied graphic design, and also worked at a local agency during the holidays designing flyers, and he knew for sure that corporate graphic design was not the career for him.
While corporate graphics design was not an option, Mike still needed to earn money. While in school he had designed tee shirts and he knew he enjoyed that side of design. Shortly afterwards he was approached by a new company doing fashion for young men and he was happy to join.
"This urban, young male, branded clothing company attracted me. I moved from Maryland to Philadelphia and ended up as their art director."
Startups in fashion are notoriously fickle and when this company went belly up, Mike continued a working relationship with the printer which led him to another funky urban men's clothing firm called Echo.
"This is where things started to get interesting. I was asked to do illustrations for the rapper Method Man and other musicians. The owner of the agency knew a lot of rappers and soon photographic shoots were happening with me painting them afterwards. The clothes on the set were all extra-large and one time Method Man, who was super skinny, could not keep the extra-large pants up and so he was shot with his tee shirt and a Method Man sticker where the tracksuits should have gone, and then these little stick legs stuffed into large Jordans. It was crazy."
Mike was commissioned to paint these pictures which quickly became very popular. People started taking notice of his illustrations. He worked in digital with a stylus for a paintbrush. By the time he had started working in Echo he'd been using Photoshop for six years and was getting very skilful at his paintings. One day, an executive at Burrell Communications, one of the world's largest multicultural ad agencies headquartered in Chicago, spotted his work. They were doing a Coke commercial and asked if he would like to be in it, to be a painter in it.
"Of course, how could I say no to that?"
The actual shoot involved Mike painting non-stop for two days in a barn in Brooklyn. The shot was meant to be at midday so there was strong lighting directed at him all the time. Every shot, they would hand Mike a fresh bottle of Coke sprayed with water droplets to make it look more inviting. Each time they did a picture, he took a swig. On day two, at 3am in the morning, the director asked him if he was okay because he looked a little weird. Turns out he was not meant to swallow all the Coke and he had consumed enough soda to knock out a horse.
Despite the unfortunate overconsumption of the product and subsequent reaction, the advertisement did really well, and Mike ended up with Coke as a client. This was 2004, he was 36 and his career was about to turn around.
He left Echo and set up on his own but with one kick-ass client, Coke.
"I may have jumped the gun a little, after all, it's not good to have all your eggs in one basket so I went to Manhattan to look for more work."
Mike took the time-honoured route of going door to door to meet creative art directors in the magazine business. He brought his portfolio and pitched for small spot ads. He was tossing between looking for exposure or actually getting paid, when he was asked to do a quarter page ad by Vive magazine, which led to half page and soon he was doing paid double page spreads.
A contact from Burrell turned up at another agency with a new pitch offer; this was definitely different. His client, a car company called Infinity, wanted to do a themed advertisement on 'infinity and black.' He hired five African American creatives; a producer, a director, a jazz musician, a writer and Mike. They put them all in one of the cars driving around the county and filmed them for a week, documenting the whole experience."
Not only was Mike moving from creative to celebrity, he was picking up more clients, this time Infinity Motors; he really had the Midas touch.
"I mentioned I was an introvert before but I think when it came to my art, I became more confident and I was able to talk about it. That would help win over clients too."
As Mike's confidence and client base grew, his life circled back to the comic books beloved of his youth. Hasbro, which was working on a new release of GI Joe characters, asked if he could do box art.
"At first this seemed a stretch but I did homework and the illustrations came easily to me."
This was 2006 and led to a connection with Mattel DC Superheroes; all up Mike was commissioned to illustrate 20 boxes.
One of the highlights was when Mike decided to draw the last Teenage Mutant Ninja Turtle, a brand that had been huge for him as a child. He decided to draw Michelangelo – as the last turtle - looking to avenge his dead brothers. Mike drew in-joke easter eggs all over the turtle image and he exhibited the image at Comic-con, the first time he was there. As it happens, an executive from Marvel Entertainment spotted the art and asked him to work on concept art for Guardians of the Galaxy, as they were preparing to launch the first film of the series.
Mike surely has the Midas touch but it is grounded in talent and passion. Nowadays he is rewarded by seeing his artwork all over, in restaurants, billboards and on merchandise. Of course, Marvel became his client.
Things in Mike's life move at the speed of light. Everyone he meets succumbs to his creative charms and modest demeanour.
Hasbro called him back in, this time for Star Wars. Mike was painting faster than he could draw and was adding movie posters to his repertoire. He was not limited to comic films, undertaking posters for the modern dramatic NASA film Hidden Figures amongst other genres which won a Cleo in the Advertising Industry awards.
Mike's art has actually won a number of Cleo awards, but he doesn't have any on his mantlepiece. The irony was that as a freelancer he was not entitled to the original winning gong and would have to purchase his own version separately and personally for a large sum. Mike has declined to do so - as yet.
He likes to incorporate personal details where possible into art, such as the great detail on Michelangelo. For a Deadpool poster, his daughter poised for the fingernails and when he saw the finished poster – featuring her hand - on a gigantic roadside billboard, he was blown away.
"I would have paid a large sum to purchase that billboard for sure."
Mike was also expanding his repertoire from 2D to 3D or digital sculpting. It began as a way to interrupt light on his drawings. He fashioned 3D models to understand the complicated light and dark shadows in his creations.
"It gave me a reference on how to draw but it also really excited me – as an artist here was a new and innovative way to create. It started as a way to help my 2D art but soon morphed into a passion, almost an obsession all of its own."
Now, Mike is sculpting physical collectables such as Spiderman for Sideshow, adding new strings to his bow.
Sometimes the original passions are the things that drive people, for Mike it remains comics, hip hop and tee shirts.
He knows that where his passion and his art collide, magic happens.
Mike had created a vast painting which encapsulated his view of hip hop. It was actually funded by a cigarette manufacturer, which he doesn't like to emphasise. As part of the promotions, they organised DJ rapper battles with huge sets – with the backdrop created by Mike. While the show was in New York, Kanye West spotted it and wanted the backdrop for his next video. He got Mike's number and rang him. Mike picks up the story.
"I was getting fast food via a drive through with my kids when the cell rings. A voice answers and says it was Kanye West's manager and would I speak with him. It thought it was one of my friends messing with me. So I'm like, hang on, I'll have double fries with that, so who is this?"
But it was Kanye, who wanted to include the painting as part of a video for his college dropout album. In the end, the actual image was only used momentarily but Mike and Kanye hung out for a bit and now they are buddies.
Here comes the really interesting fork in Mike's career. Up until now he has been working in the commercial world, albeit the very edgy world of rappers, comic books and film. But it is a series of jobs.
"I am commissioned to do artwork, I get paid, I move onto the next one."
A good friend of Mike's pointed out that he needed to move the dial, not to work job to job, but to create his art and paid over and over.
"The holy grail of any creator."
His friend introduced him to Fred Nogueria, founder of the digital art gallery Pixeos. However, this gallery is no ordinary gallery but is based on blockchain technology and creates unique digital assets, also known as non-fungible assets.
Digital assets, blockchain and NFTs were all new to Mike but he took to it like a duck to water.
"It makes sense to me – and I was really fascinated by the whole process."
Mike is not only recreating his own 2D hip hop collage, but he is also generating physical collectables – in a new concept called phygicals.
"I love the idea that even in the case of a zombie apocalypse, people still own their digital assets and have the provenance of their physical collectables. They are untouchable."
In this regard, when Mike designed the Sideshow collectables he realised that people could lose their record of authenticity through the loss of the box or card. Putting his phygicals on the blockchain means this will never be an issue. Nor will people be confused by Chinese twins – aka counterfeits.
Mike has plans to do a whole news series of artwork going forward, some of them inspired by comics and some more realistic.
"I really like the idea of creating local neighbourhood heroes – that comes from the childhood where I would read comics on this theme. I'm starting with 2D but I am building 3D also – to really engage with the concept of phygicals."
Last year Mike had an opportunity to lecture young designers in South America. What struck him was the talent, the digital tools, and the accessibility via social media. It's taken him twenty years to bridge the gap between commercial and creative but nowadays the path is much easier. It has been democratized for people with talent and passion. The tour energised Mike and uncovered his love for teaching. He also acknowledges that he enjoys being his own boss – and not having to tug the lock to management. His world is shaped up just as he likes it.
Fred and Mike are going to be working together to develop a series of phygicals combining NFTs and physical and looking to create a new community. Given Mike's propensity to being at the forefront of all things new, whether by accident or design, good money would suggest that this is going to be a great success.
blockchain
About the author
Blockchain Advocate, Founder, Diversity Advocate, Keynote Speaker, Award winning Crypto Journalist and Broadcaster, Author, CEO, Writer, Homelessness Advocate, Former European Parliament Candidate, Law Changer, Artist, Mother, Dreamer
Reader insights
Be the first to share your insights about this piece.
Add your insights