Chair.finance Partnering with Capital Trust Group Limited (New Zealand)
Pioneering the NFT 2.0 era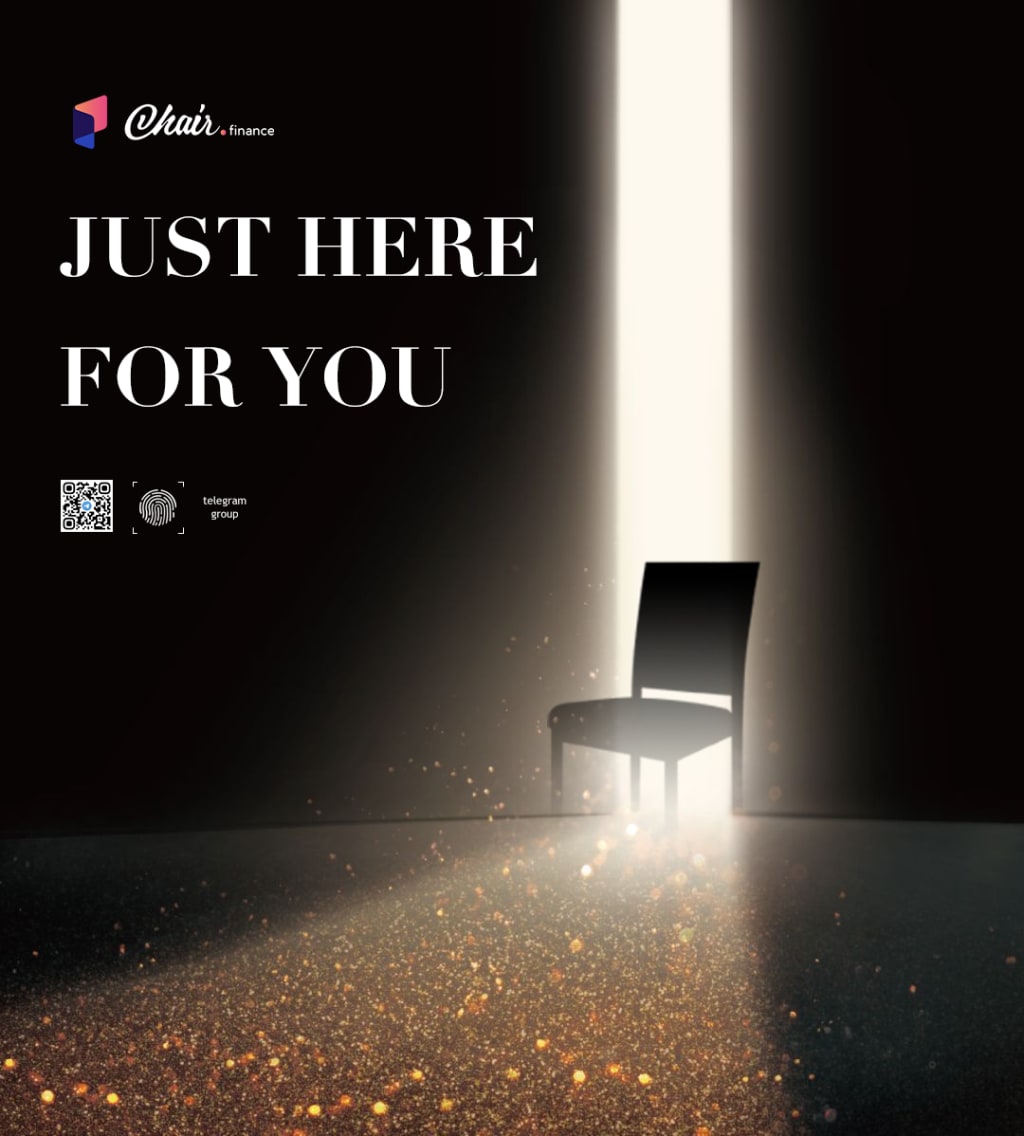 Capital Trust Group (CTG) is about to mint 100,000 Rights & Benefits NFTs that represent right to copy trading strategy of Capital Trust Group's profitable Proprietary Trading Account on the Chair platform. Incorporated in New Zealand, CTG is an influential boutique proprietary trading firm target to hire home-based Proprietary Trader in Asia as independent contractor. General Chavalit Yongchaiyudh (Thailand's 22nd Prime Minister) is one of the shareholders. This is a remarkable impact to fintech and blockchain industry with the endorsement from former nation leader and not many fintech or blockchain company in the world has the high profile people like this as its shareholder.
CTG has been providing an online trading platform for proprietary traders in accessing stocks, ETFs, bonds, options, futures and currencies - all available through a single multi-currency account. The online trading platform connects global traders together and educates them on how to manage risks by creating investment portfolio like professional asset managers.
Chair.finance, the world's first decentralized NFT trading platform for rights and benefits, has reached a strategic partnership with CTG. This collaboration indicates that Chair will explore the Southeast Asian market in depth.
Art is over-represented in the current NFT industry. 90% of NFTs should be financial assets, digital identities or other rights and benefits in the future.
As the pioneer of the NFT 2.0 era, Chair associates the value of rights and benefits with NFT for the first time. Anyone can tokenize their own rights and benefits into NFTs on Chair and participate in trades and auctions so as to lower the entry barrier of creating NFT and facilitate NFT transaction and liquidity.
Chair's pioneering exploration of Rights & Benefits NFTs has attracted CTG's attention. CTG plans to mint 100,000 Rights & Benefits NFTs that represent the benefit of copying trading signal from a target 100,000 profitable Proprietary Trading Accounts managed by 100,000 Proprietary Traders recruited from College of Innovation and Management, Suan Sunandha Rajabhat University and enable 100,000 students that participate in this project unlock their potential on the Chair platform. Additional benefit from this project for the student is that CTG could help to save 100,000 hours time to mint each NFT Project considering that each student would take 1 hour to deploy or create each NFT Project. Rights & Benefits NFTs enable greater financial participation by fractionalizing a highly sought-after asset class of publicly-tradable equities into more affordable units. Holders qualify for capital returns on the underlying equity, including potential dividends and stock splits, as they would from holding traditional shares.
Cryptocurrency enthusiasts can diversify their equity assets via NFT. Traditional investors can obtain a small number of stocks through a highly liquid digital asset trading platform and access the fast-growing crypto market.
We have seen so many NFTs auctioned at surprisingly high prices. These NFTs have practical use value, but they still have not broken out of the scope of art. NFTs are expected to connect the blockchain with the real world and in this aspect they are obviously underestimated.
Chair.Finance, the first decentralized platform for Rights & Benefits NFT, put "Rights & Benefits" into NFT, changing the homogenized market of art NFT for the first time.
On the Chair platform, as long as you have a skill, such as writing, drawing, flower arranging, magic, singing etc., you can consider integrating your skills into NFT. Sell this NFT on Chair.Finance, give it the corresponding rights or benefits, and attract those who need it. As long as your "rights & benefits" are demanded and your abilities are recognized by others, the NFT you mint through Chair.Finance will be traded, and you will be able to gain profits.
This combination of traditional capital and blockchain & NFT must be promising and both party of Chair Platform and CTG targets to create 100,000 high skill fintech jobs for millennial aims by launching the "world largest Proprietary Trader NFT".
Reference; Shareholder number 17 of Capital Trust Group Limited is Thailand's 22nd Prime Minister
https://app.companiesoffice.govt.nz/companies/app/ui/pages/companies/3446574/shareholdings
About the Creator
CHAIR is the world's first decentralized trading platform for utility NFTs. CHAIR tokenizes "rights and benefits" into NFTs and establishes a brand new NFT trading system to improve asset liquidity and economic efficiency.  
Reader insights
Be the first to share your insights about this piece.
Add your insights