BUSD Is Dead - Is This The Start Of The Stablecoin Crackdown?
Governments around the world fear stablecoins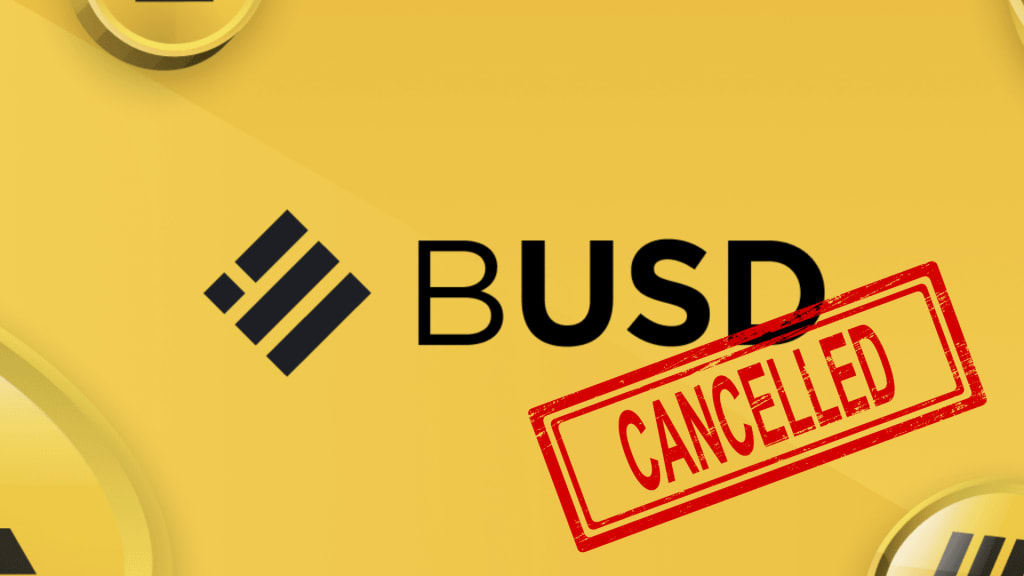 Paxos won't mint new Binance USD (BUSD) after received orders from US government
The New York Department of Financial Services (NYDFS) took action against stablecoin issuer Paxos Trust Company back on 13 February 2023 over Binance USD (BUSD), which was expected to be part of a larger crackdown on crypto-related enterprises. It has ordered Paxos to stop minting Binance USD (BUSD) starting from 21 February 2023 onward.
For existing BUSD holders, do not fear. Paxos has made an announcement that it will maintain the existing reserves while cooperating with the NYDFS and assures BUSD holders that the tokens are fully backed and redeemable until at least next year.
Why Do The US Authorities Try To Crackdown BUSD?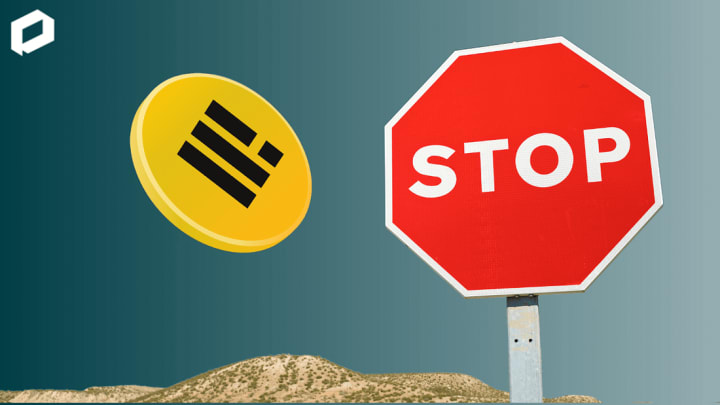 The authorities chose to take action because they have considered BUSD as an unregistered security. This has alarmed investors and may have far-reaching consequences for the cryptocurrency business. As users redeem their tokens, the number of BUSD in circulation will gradually decrease. However, due to the fact that BUSD is a stablecoin that is tied 1:1 to the US dollar, minimal fluctuation has been seen in its price.
Binance founder and CEO Changpeng Zhao has stated that the BUSD market valuation will fall over time and that Binance will discontinue utilizing BUSD as the primary currency. BUSD was the 3rd largest stablecoin in the market, just behind USDT and USDC.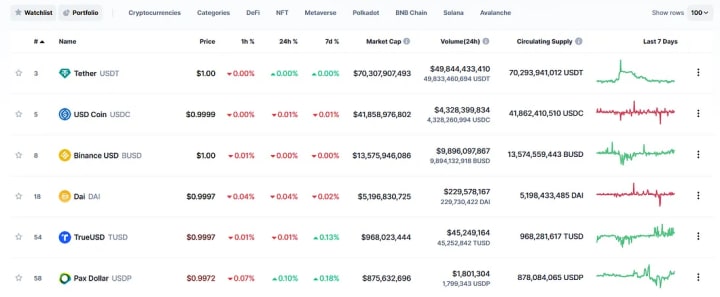 More insight regarding the crackdown can be found in a post published by an author from Matrixport, which is a crypto financial services platform. The author pointed out the NYDFS might be concerned that BUSD stablecoin may not be backed 1:1 as what Paxos and Binance claimed because of a recent incident. Back in January 2023, Binance has admitted that they have mixed its customers' funds with collateral, which by right should be separated distinctively in different pools.
Paxos has issued US$11 billion worth of BUSD on the Ethereum blockchain, with US$4.8 billion in Binance-pegged BUSD tokens on the BNB Smart Chain (BSC). Binance's role is to provide a token-pegged service that ties BUSD to Ethereum and other blockchains.
Is This The End For Stablecoins?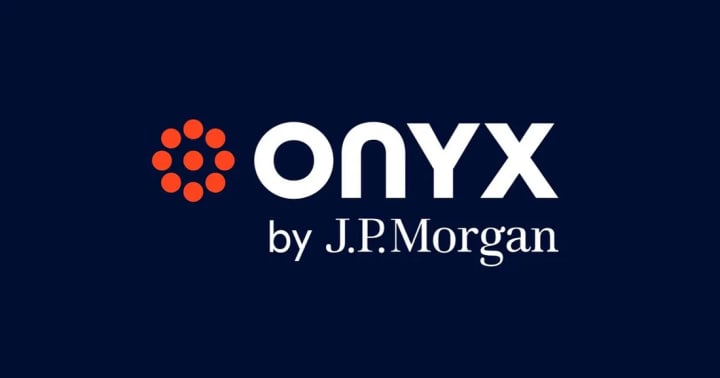 Experts from Onyx, a blockchain unit from JP Morgan, has predicted that the crypto industry may try to avoid further scrutiny from regulators and choose to abandon stablecoins in the future. In order to find a replacement that has a similar function, a deposit token, which is institution-backed and fully integrated into the traditional banking system, will likely be introduced into the crypto space. An advantage of this type of token compare to stablecoins is they are already complied to the regulations before issuing out to the market.
What other scenarios do you think the future of stablecoins will be? Let us know your thoughts in the comment section.
. . .
Do you know why the price of Bitcoin surged even though banks were collapsing at the beginning of March 2023? Read this article to find out!
References
https://www.dfs.ny.gov/consumers/alerts/Paxos_and_Binance
https://coinpedia.org/news/binance-in-deep-waters-billions-of-outflows-in-cryptos-recorded-in-the-past-24-hours/
https://www.fool.com/the-ascent/cryptocurrency/articles/what-new-york-regulators-crackdown-on-binance-usd-busd-means-for-investors/
https://www.linkedin.com/feed/update/urn:li:activity:7031050363201880064/
https://www.newsbtc.com/news/matrixport-executive-thinks-busd-crackdown-wont-spread-to-all-stablecoins/
https://www.cnbctv18.com/cryptocurrency/crypto-market-reacts-busd-shutdown-experts-predict-fate-stablecoins-15943591.htm
https://www.scmp.com/tech/big-tech/article/3210113/binance-stablecoin-busd-under-regulatory-scrutiny-issuer-paxos-told-stop-minting-under-security-laws
https://cointelegraph.com/news/stablecoins-not-the-target-in-busd-crackdown-matrixport-head-of-research
(Disclaimer: The info and data above may vary after the time of writing due to rapid changes and volatility in the market.)
About the Creator
Crypto | Finance | Investing
I'm a crypto enthusiasts who loves blockchain technology because I believe that the future of finance will become more decentralized. Follow me and share your opinions so that we can discuss and grow more.
Reader insights
Be the first to share your insights about this piece.
Add your insights