Blockchain Wallet and Its Benefits
Cryptocurrencies like Bitcoin and Ethereum are gaining popularity as a result of their numerous advantages over traditional fiat currencies.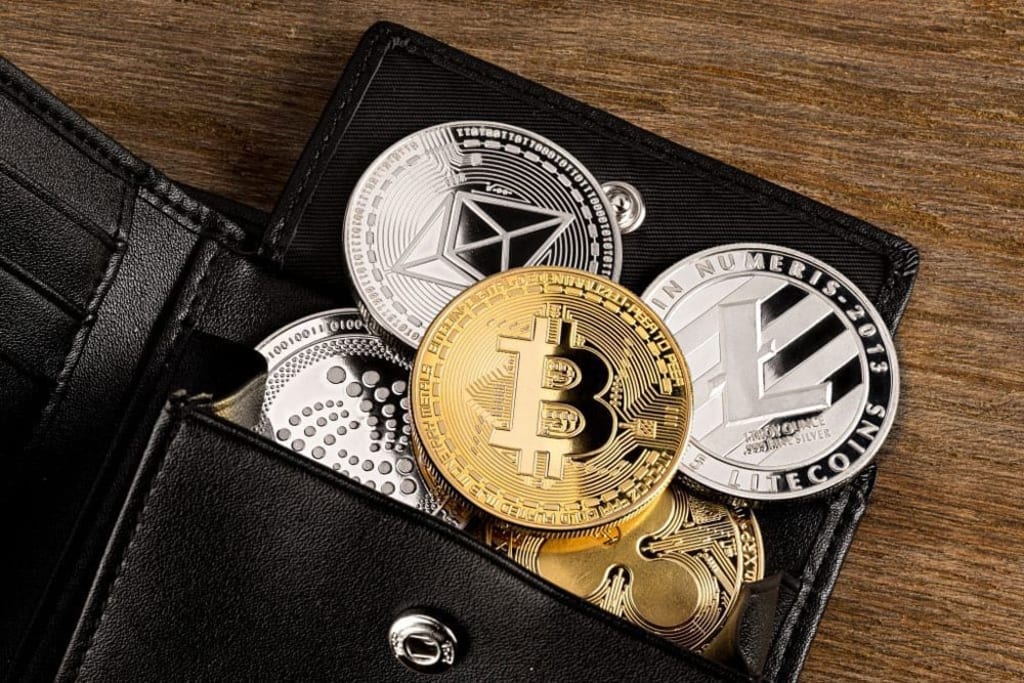 Cryptocurrencies like Bitcoin and Ethereum are gaining popularity as a result of their numerous advantages over traditional fiat currencies. You'll need to know how blockchain wallets function if you wish to use any of these blockchain-based coins.
What Are the Benefits of Using a Blockchain Wallet?
Traditional banking systems have some flaws that make it difficult to complete any transaction. For starters, transactions are frequently slow. Furthermore, any transaction must go via an intermediary, such as a bank, implying that there is a single point of failure. Data can be jeopardized, altered, or even corrupted across numerous systems where accounts and balances are maintained. With blockchain wallets, these issues are minimized or removed.
What is a Blockchain Wallet?
A blockchain wallet is a cryptocurrency wallet that lets users manage several cryptocurrencies, such as Bitcoin and Ethereum. A blockchain wallet makes it simple to swap money. Because transactions are cryptographically signed, they are secure. The wallet may be accessed from any online device, including mobile devices, and the user's privacy and identity are protected. As a result, a blockchain wallet includes all of the characteristics required for safe and secure fund transfers and swaps between participants.
It's pretty similar to sending or receiving money through PayPal or any other currency payment method, only you're using cryptocurrency instead. Armory wallet and BRD wallet are examples of blockchain wallets. Many more options are depending on your demands and the level of security you desire.
How does the Blockchain wallet work?
Let's start with a definition of private and public keys and how they relate to a blockchain wallet. When you create a blockchain wallet, you will be given a private key and a public key that is linked to your wallet. As an example, consider email. You give someone your email address if you want to get an email from them.
Giving out your email address, however, does not imply that others will be allowed to send emails from your account. To do so, someone would need to know your email account's password. In blockchain wallets, a public key and a private key are used in a similar fashion. A public key is comparable to an email address in that it can be shared with anyone. When your wallet is created, a public key is created as well, which you can share with anyone to accept funds.
The private key is a closely guarded secret. It's similar to your password in that it shouldn't be hacked and shouldn't be shared with anybody. With this private key, you spend your money. If someone obtains access to your private key, there is a good chance that your account will be hacked, and you will lose all of your cryptocurrency deposits.
Features of a Blockchain Wallet
It's vital to grasp the characteristics of Blockchain wallets now that you know how they work. Some of the primary properties of Blockchain wallets are as follows:
It's simple to use. It functions in the same way as any other piece of software or wallet you use regularly.
Extremely safe. It's simply a matter of keeping your private key safe.
Allows for cross-border transactions in real-time. There are no intermediaries, thus these are likewise barrier-free.
Transaction costs are low. The cost of transporting funds is much lower when compared to traditional institutions.
Allows for the exchange of several cryptocurrencies. This makes currency conversions simple.
To sum it up
The realm of Bitcoin and cryptocurrencies is unexplored ground. When looking for a Blockchain wallet, make sure you know exactly what you're looking for. You want to be confident in the solution you choose, and it must also fulfill your needs, with so much money on the line.