Blockchain in Libraries
A new potential use for blockchain technology.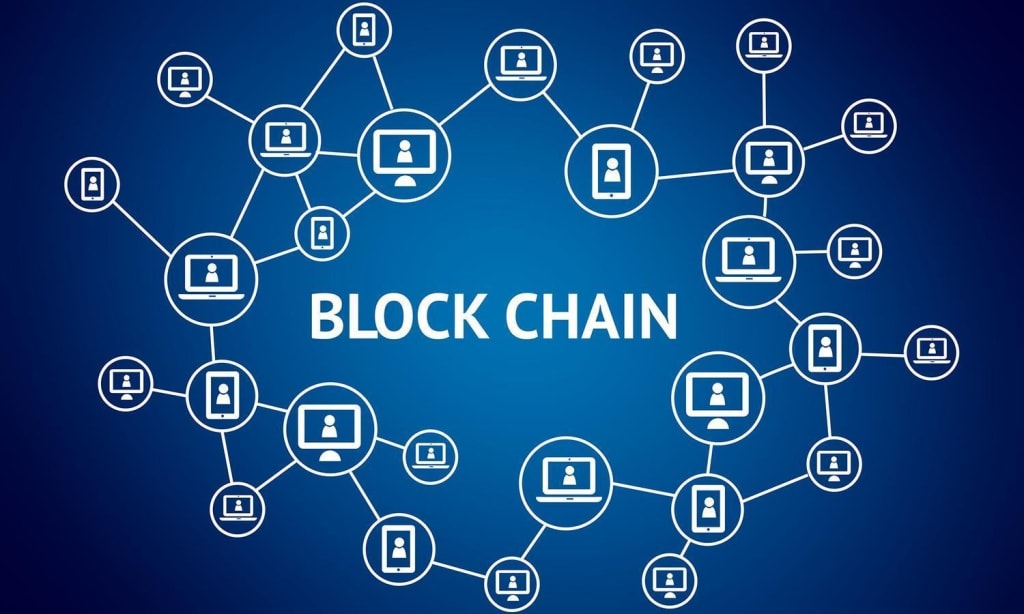 Blockchain technology creates a reliable decentralized ledger of transactions. These transactions are guaranteed to be 100% secure based on a hash code (or key). The blockchain key provides a digital fingerprint for every transaction within a processed block. This process results in an easily verified database for all transactions within a domain (Smith, 2019, par.5). Although the initial use case for this technology supports anonymous cryptocurrency (BitCoin), blockchain and its variants show great potential for the processing of any recorded information. This paper explores the current discourse on this trend and some of the potential uses of blockchain technology within the field of library science.
Many in the library and information science community are theorizing about how libraries could utilize the software frameworks, which are emerging from this technological revolution. In 2016 the International Federation of Library Associates and Institutions included blockchain in their Tech Trends report (International Federation of Library Associates and Institutions, 2016). In 2018, the Library 2.018 Worldwide Virtual Conference dedicated a day to blockchain's impact on the information profession (Hargadon, 2019, par.1). The Institute of Museums and Libraries awarded the San Jose State University School of Information a $100,000 grant to determine if blockchain technology can be used in libraries (Brown, 2018, par.2). The leaders of this project will be writing a book on the topic in collaboration with the American Library Association's Center for the Future of Libraries (Brown, 2018, par.8). Alman, one of the project leaders, has said that "There are credible examples of blockchain use for interlibrary loan, scholarly publishing, credentialing, and the development of a universal library card. However, there is a need for model projects to be set up for beta testing, and that is the focus of the path forward" (Smith, 2019, par.2). Many traditional library services could be facilitated with blockchain including, circulation, paying fines, booking rooms, and program registration (Smith, 2019, par.32). Jason Griffey posits that cataloguing systems storing their datum in blockchains would make selective retrieval easier (ZMB MediaTalk, n.d. par.4). Blockchain technology could allow libraries to increase their services to include international interlibrary loans, and processing passports and visas (Smith, 2019, par.33).
Beyond the application of blockchain to general library processes (interlibrary loans, etc.), there are numerous promising use cases for specialized applications in different types of libraries. Ginsberg is exploring how blockchain could help law libraries authenticate primary sources. Berkman Klein fellow, Jason Griffey is examining how blockchain could impact intellectual property. (Brown, 2018, par.9). In academic libraries blockchain could be used in the peer review process, and to set up the chain of custody for institutional digital repositories (Smith, 2019, par.24). Information professionals could use blockchains to identify and locate the most recent and authentic version of datum (Ginsberg, 2017, par.9). This would be useful for legal, and corporate librarians. Furthermore, blockchain can help establish digital provenance. Stampery (Griffey, 2016) is a digital notary that uses blockchain to create "proof of Provenance" (Griffey, 2016). This same methodology could be applied to institutional repositories, and archival databases.
One of the key functions of blockchain technology is to provide an extremely high level of security for transactions and data. A blockchain system would enable a user to simultaneously encrypt and render sensitive information (Howley, 2016, par.7). Making a false ownership claim would require hacking multiple servers simultaneously, which is virtually impossible (International Federation of Library Associates and Institutions., 2017, p.1). These two factors make blockchain secure, which makes it of interest to medical librarians (Hoy, Brigham, 2017, par.1). The strong encryption and security features of blockchain have attracted great interest from government and corporate libraries as well (Smith, 2019, par.24).
The range of technology options, which the current blockchain revolution enables, is vast and rapidly evolving. So far, this paper has merely scratched the surface. To further this survey, additional definition of core technologies is essential. This core technologies are the Inter-Planetary File System and smart contracts. A complete "real world" digital repository will need to pair the blockchain metadata management capabilities with a compatible decentralized framework for a digital content repository such as the Inter-Planetary File System, IPFS. IPFS, is a peer to peer sharing protocol for delivering internet content. It breaks the content out into blocks of data, delivers it to thousands of networked users and uses the blockchain framework to verify the content and manage both the metadata and access rights (Hess, 2017, par.9). Using both IPFS and a blockchain framework would enable libraries to securely share authority control and MARC records with their partners in the community (SJSU, 2017, par.6).
One blockchain variant technology platform with potential application to libraries is Ethereum. Ethereum supports a complete programming language and interface into its transaction block. This highly programmable capability enables developers to create smart contracts, which may define a highly flexible set of conditions to be met to complete a valid transaction (Hess, 2017, par.1). Adoption of these contracts into a transaction facilitates the network-based validation of datum for multiple use-cases. For example, Smart contracts can unlock blockchain enabling data mining and peer-to-peer contextual analysis (Howley, 2016, par. 9). Smart contracts could also enable libraries to index and share items within a sharing network (San Jose State University School of Information, n.d., par.5). The potential use cases for Ethereum smart contracts are numerous and have great potential.
When developed into a larger framework, smart contracts have an especially promising use case for digital repositories. IPFS and smart contracts could be used together to create digital collections on a wiki-like platforms. The IPFS would distribute the content while the smart contract would select the items and implement the access rules (Hesse, 2017, par.10).
Griffey has proposed using blockchain to store bibliographic metadata in a decentralized permission-less, and distributed system. This would serve as a blockchain version of the Online Computer Library Center, OCLC, without any centralized gatekeeping organization (Griffey, 2016). This system would be able to maintain the quality of the datum regardless of scale and would provide equitable access to its datum (SJSU,2017, par.2).
Another potential use case for blockchain in the fast-growing area of digital credentials and badging. Blockchain can facilitate the secure and authorized transfer of digital credentials (American Library Association, 2019, p. 9). The added value of strengthening the validation of credentials and badging shows great promise.
The use of blockchain technology for licensing digital content is an application, that would significantly affect libraries (Griffey, 2016). One example of this application may be found in the Ujo platform, which uses blockchain to license music. Ujo uses Ethereum smart contracts to identify musical compositions and embeds the terms of use into the datum. The Ujo platform provides excellent protection from content piracy, (International Federation of Library Associates and Institutions., 2017, p.2), by enabling the tracking of ownership and unlicensed use (Kulk, 2018, par.3). Ujo's tracking abilities may reduce the volume of orphaned works that are subject to copyright yet do not show a clear copyright owner (Kulk 2018, par3). The protocol used by Ujo could be applied to eBooks and journals (IFLAI, 2017, p.2). In fact, the international Alliance of Independent Authors, ALLi, have already launched a "Blockchain for Books" campaign (Cox, 2017, par 1). If generally adopted, a protocol such as Ujo's may provide a global blockchain portal for access for a broad range of content. Such a portal has the potential for greatly simplifying user access to content under copyright. Although very promising, the approach taken by this technology is not free of potential pitfalls. For example, the International Federation of Library Associates and Institutions, argues that algorithms shouldn't be trusted with determining what constitutes fair use (IFLAI, 2017, p.3).
One area where adoption of blockchain technology shows potential to fundamentally alter the landscape of digital content distribution is the area of digital first sales rights. Griffey asserts that blockchain could eventually lead to libraries acquiring digital first sales rights (Griffey, 2016). The first sales doctrine means that the owner of a physical copy of a piece of copyrighted material, like a book, can distribute or sell this copy without the permission of the copyright owner. However, the first sales doctrine does not currently apply to digital files (Kulk, 2018, par.4). Since it may be copied and establishing chain of ownership is difficult, digital content is licensed rather than bought. However, if a library used a blockchain system they could establish proof of ownership and would have a ledger of all ownership transfers. The digital ownership of a file would transfer from patron to patron as it was circulated. Even if a patron kept the bytes of the raw data, they would be "locked out" once the transfer was completed (Griffey, 2016). While the technological framework is there, American libraries can't legally implement this digital lending system unless the United States Copyright Office policy changes (Kulk, 2018, par.7). Litigation moves much slower than technology (Kulk, 2018, par.8). So, while Griffey's suggestion is not outside the realm of possibility, it will take many years to be realized.
While there has been much discussion about the potential use of blockchain in libraries the majority of the use cases are still hypothetical. Switching to a blockchain system is a very expensive, labor intensive and time-consuming proposition (Smith, 2019, par.3). Blockchain is relatively new and its applications are still being developed and beta tested (Smith, 2019, par.19). Also, most library staff members lack the necessary knowledge and training to maintain a blockchain system ( ZMB MediaTalk, n.d. par.7).
These factors make investing time and money into implementing blockchain a high-risk proposition for practitioners. Since funding is often an issue in library management, most libraries can't afford to invest in a new developing technology. Also, many information professionals believe that "it's a fad" (Smith, 2019, par.19).
Because of all of these barriers' libraries are currently promoting this technology rather than using it themselves. Hoffman, a researcher at the University of British Columbia suggests that libraries arrange for guest speakers and create pathfinders on the topic (Smith, 2019, par.12). The Palo Alto City Library is planning on hosting blockchain makerspaces (Smith, 2019, par.11). Additionally, those in the library community who are technically knowledgeable should promote blockchain literacy both amongst their peers and patrons and within the general public. As Hirsh noted "there is a real need for training information professionals on what blockchain is, how it works, and how it could be applied in libraries," (Smith, 2019, par.3).
Despite the barriers to adopting blockchain it would be shortsighted to dismiss this technology entirely. Many proof of concept applications by both academics and practitioners will test the feasibility of their respective use cases. While it will be some time before blockchain is universally adopted in libraries, this rapidly evolving technological trend has too many promising practical applications to just be a "flash in the pan."
Reference
American Library Association. (2019). Blockchain. Retrieved from http://www.ala.org/tools/future/trends/blockchain
Brown, J. (2018). Blockchain in the library? Researchers explore potential applications. EdSurge. Retrieved from https://www.edsurge.com/news/2018-02-01-blockchain-in-the-library-researchers-explore-potential-applications
Cox, T. (2017). Blockchain and potential implications for international book publishing. Publishing Perspectives. Retrieved from https://publishingperspectives.com/2017/10/frankfurt-blockchain-potential-implications-publishing/
Ginsberg, D. (2017). Law and the blockchain. Blockchains for information professionals. Retrieved from https://ischoolblogs.sjsu.edu/blockchains/law-and-the-blockchain-by-debbie-ginsberg/
Griffey, J. (2016). Blockchain for libraries. Retrieved form https://www.youtube.com/watch?v=rA05hR9dekg
Hargadon, S. (2019). Library 2.018: Blockchain applied: Impact on the information profession. Retrieved from https://www.library20.com/page/blockchain
Hess, R. (2017). Blockchains for the information profession. SJSU iSchool. Retrieved from https://ischoolblogs.sjsu.edu/blockchains/public-libraries-and-blockchain-by-m-ryan-hess/
Howley, B. (2016). Blockchain ledger legerdemain and the public library. 33(9). Information Today. Retrieved from https://www.questia.com/read/1G1-468141131/blockchain-ledger-legerdemain-and-the-public-libraryhttps://americanlibrariesmagazine.org/blogs/the-scoop/librarians-blockchain-technology-get-involved/
Hoy, M., Brigham, T. (2017). An introduction of blockchain and it's implications for libraries and medicine. Medical Reference Services Quarterly. 36(3). Retrieved from https://www.tandfonline.com/doi/full/10.1080/02763869.2017.1332261
International Federation of Library Associates and Institutions. (2017). Briefing: Books in blockchains: How might the new technology affect libraries and their work? Retrieved from https://www.ifla.org/files/assets/hq/topics/exceptions-limitations/documents/books_in_blockchains.pdf
International Federation of Library Associates and Institutions. (2016). Tech trends report 2016: Innovating in the digital era. Retrieved from https://trends.ifla.org/node/426
Kulk, T. (2018). Why blockchain is no panacea for the digital first sale doctrine (for now). Above the Law. Retrieved from https://abovethelaw.com/2018/09/why-blockchain-is-no-panacea-for-the-digital-first-sale-doctrine-for-now/?rf=1
San Jose State University School of Information. (2017). Ways to use blockchain in libraries Retrieved from https://ischoolblogs.sjsu.edu/blockchains/blockchains-applied/applications/
Smith, C. (2019). Blockedchain reaction how library professionals are approaching blockchain technology and its potential impact. American Library Magazine. Retrieved from https://americanlibrariesmagazine.org/2019/03/01/library-blockchain-reaction/
ZMB MediaTalk. (n.d.). Blockchain: Could libraries and open science benefit from this technology? Retrieved from https://www.zbw-mediatalk.eu/2018/02/blockchain-profitieren-bibliotheken-und-open-science-von-der-technologie/