Bitcoin Mining Operation Boils Blood Of Finger Lakes Residents
Is a bitcoin mining facility harming Seneca Lake?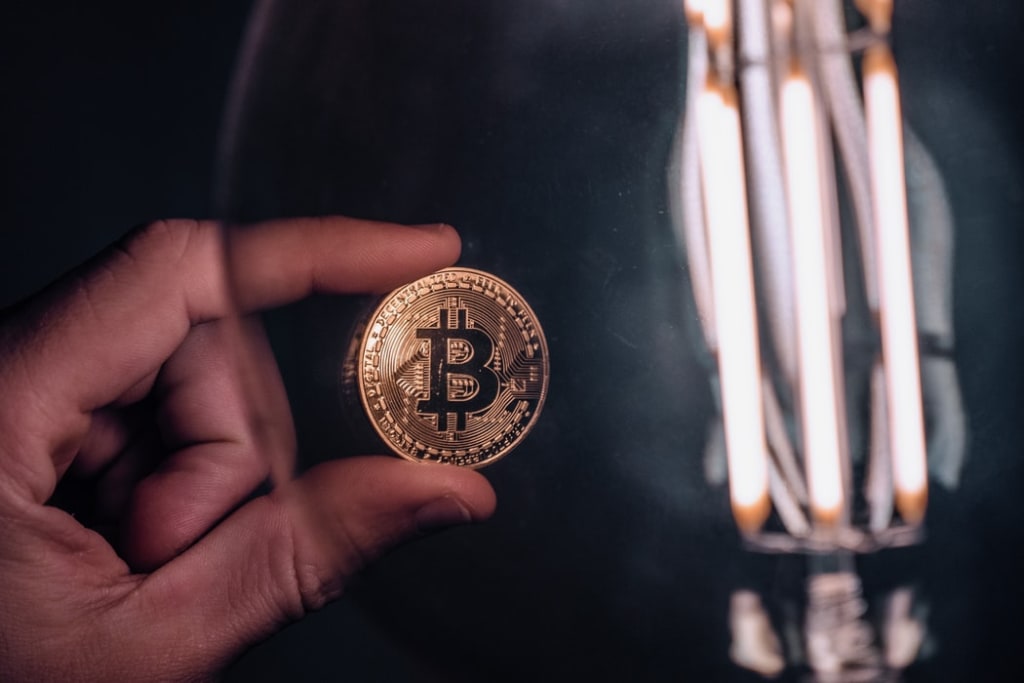 The Finger Lakes region, located in upstate New York, is a popular tourist destination. However, this summer, a new activity has emerged — protesting the power plant that sits on the shore of Seneca Lake. It is the largest of the Finger Lakes and has long been considered a beautiful natural resource in New York. But recently, locals say that water used for cooling a nearby bitcoin mining operation prevents their enjoyment of the lake and may be harming the wildlife.
While they all seem to agree that something is fishy about Seneca Lake these days, opinions differ on what should be done about it.
NBCnews.com reported the story on their website on July 5th, 2021.
"The lake is so warm you feel like you're in a hot tub."

Dresden resident, near Seneca Lake via NBCnews.com.
Who owns the bitcoin mining operation?
The operation, which is situated in a compound including a natural gas power plant near Seneca Lake, is owned by a private firm called Atlas Holdings. It is run by a subsidiary called Greenidge Generation LLC. The CEO of Greenidge, Jeff Kirt, spoke with NBC News regarding the claims raised by locals.
"The environmental impact of the plant has never been better than it is right now."

Jeff Kirt, CEO of Greenidge Generation LLC, via NBCnews.com.
However, it appears that Kirt is referring to buying carbon credits rather than pursuing any path that would reduce the actual carbon footprint of the plant.
What are carbon credits?
Carbon credits are a means of offsetting one's carbon footprint by paying another company to pursue projects that reduce greenhouse gas emissions. Each carbon credit allows the buyer to offset as much carbon emissions as the company has obligated itself to reduce.
However, there are some problems with this method of reducing one's carbon footprint. Environmentalists argue that it does not actually reduce greenhouse gas emissions because even if the credits come from a renewable energy project, they do nothing to prevent the buyer's actual contribution to greenhouse gases.
On the other side of the argument, the companies that offer carbon credits can potentially do a lot of good work and have only limited resources. Therefore, within certain parameters, buying carbon credits can contribute to a better world.
How is this impacting Seneca Lake?
The Seneca Lake area attracts millions of tourists each year — many during the summer months when it is at its most enjoyable and warmest temperature.
According to reports by the Department of Environmental Conversation, the temperature of the water discharged from the plant can vary significantly. This makes the long-term impact more difficult to predict, and apparently a complete study of the lake's temperature (and side effects of any changes to it) will not be available until 2023.
Increased water temperatures can negatively impact the biology of lakes, including their wildlife; however, there does not appear to be any glaring issues that would keep tourists away at this point in time. NBC News' article included a photograph of the plant on the lake's shore, and the water looked fine. If massive, unprecedented algae blooms were plaguing the surface, it might be a different story.
On the other hand, if residents continue voicing their concerns and news media outlets continue their coverage, it could hurt the local tourist economy.
Can we find less impactful ways to mine bitcoin?
The ideal solution to this problem seems clear, but finding a way to decrease the energy required for mining bitcoin would be completely unprecedented. So many brilliant minds are focused on blockchain technology, yet no better way to mine bitcoin has been found.
There may be other ways to reduce the impact of crypto mining operations on a region's local environment, but they're much more difficult and expensive than simply buying carbon credits, so most corporations will continue to opt for the more straightforward, cheaper solution.
Bitcoin mining operations have been in the news a lot recently, as many countries are taking steps to regulate this industry. However, it's not just Bitcoin that is being mined — other cryptocurrencies such as Ethereum are also contributing to increased electricity usage worldwide.
In some cases, like Seneca Lake in upstate New York, residents feel they're bearing the brunt of these cryptocurrency mines without any reward for their trouble.
---
Originally published at https://www.publish0x.com. Also published on Medium.com.