Bitcoin Is A Woman
First Place in The Mystery of Bitcoin Challenge
Anon Unmasked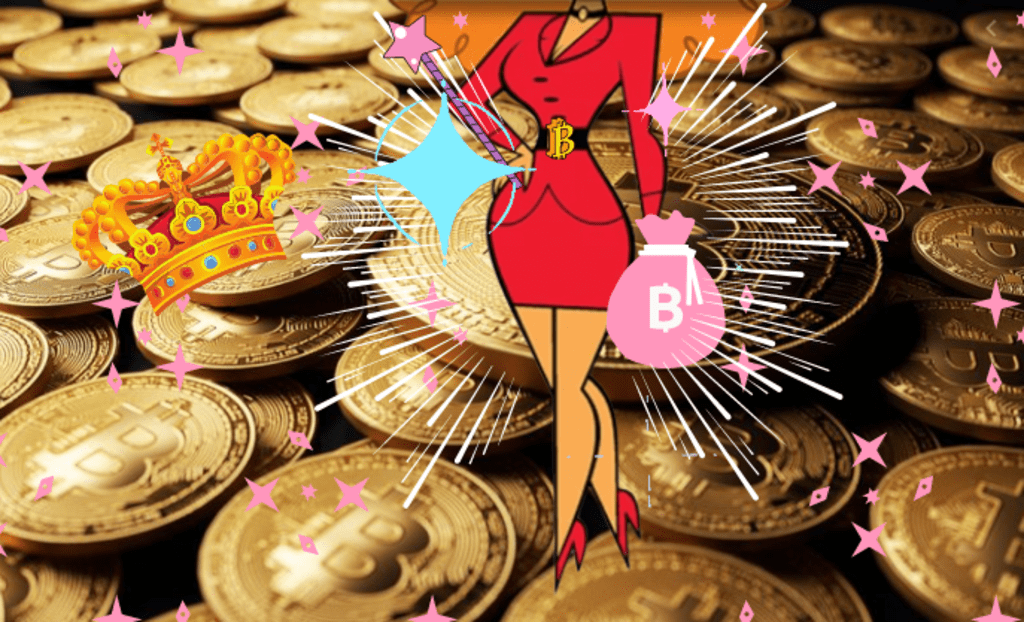 "It's a man's world." Is it really perceived that everything is arranged to the advantage of men? What if I told you that Bitcoin was created by a woman? A woman I know fairly well. Right now she's sipping fine wine overseas and claims her fortune came from a family inheritance and good stock investments. She's modest if you ask me! A billionaire under the radar isn't unheard of, but the identity of an anonymous innovator that cracked the code on cryptocurrency is.Some things really are better left unsaid..until now! Presenting "Satoshi Nakamoto" unmasked insiders edition the truth, the whole truth, and nothing but the truth.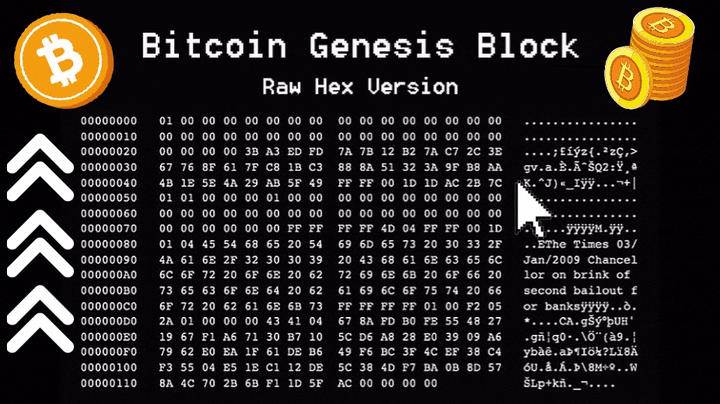 Background, Early Life, & Education:
Satoshi Nakamoto (born Bexley Elora Sasha, March 26, 1987) is the inventor of cryptocurrency Bitcoin which was available for use in 2009. Originally from San Antonio, Tx Nakamoto spent her childhood actively relocating due to her parents having military ties. Nakamoto spent most of her youth years evenly divided in Lakenheath, England; Kaiserslautern, Germany; and Okinawa, Japan. Satoshi was a kid genius skipping multiple grades, but endured difficult times in high school. She was on the verge of dropping out in 10th grade when her mother pulled her out and placed her in a preparatory school. She graduated early 2003 at the age of sixteen from Kaiserslautern American High School in Germany. Immediately after graduation Nakamoto moved back to Japan and enrolled in multiple programs studying her passion for computers (on and off through 2003-2006). Between this time period Satoshi tried to find her calling by dabbling in a range of different activities. She considered following the footsteps of her parents and almost joined the U.S. Air Force having a change of heart right before swearing in. By the end of 2006 Nakamoto was unsure what direction to pursue in life and fell into a depression. With monthly visits to the psychiatrist and pharmacy for prescriptions Satoshi struck up a conversation with a man who by chance owned a technology business. Learning her background studying computers in the past he offered her a base level position creating websites. Going into 2007 Satoshi Nakamoto got the opportunity to learn coding more in depth. She excelled progressing from web designer to applications architect and then onto developer/ programmer analysts. Nakamoto was turning her passion into a career but still wasn't satisfied. She began school online at Temple University Japan. Throughout her schooling she started focusing on coding alone with the idea of obtaining assets versus liabilities. Late 2007 Nakamoto completed undergraduate school earning a bachelor's degree at the age of twenty. After a year of working at her current occupation she left the technology company and filled a position in computer science for a private contractor through the U.S. military in Okinawa, Japan. Her work involved familiarity with Merkle trees (also used by Haber, Stornetta, and Dave Bayer in 1992). Satoshi became interested in improving and possibly conceptualizing this idea. Before the year ended Satoshi began writing her own code.
Creation:
Nakamoto lived as a military brat her whole life and grew used to following commands and obeying superior powers. With the world evolving at a rapid pace in technology Nakamoto questioned why "internet cash" wasn't a concept others were considering. She wanted to take back the power and give people liberty. Thus, the idea of virtual currency was born. In 2007 she had already taken the first step and started developing code for the internet cash. On August 18, 2008 Satoshi's plan was in action registering her domain "bitcoin.org." The name Bitcoin derives from humor through her childhood and even applied to her as an adult. When she was younger her father told her to go to college and get a degree so she wouldn't have only "a little bit of coin." He also said take risks and this was a risk she was willing to take at all cost even if it left her with "a little bit of coin." She worked tirelessly for the next two months and on October 31, 2008 she published a paper describing cryptocurrency to metzdowd.com with the title "Bitcoin: A Peer-to-Peer Electronic Cash System." The idea in Satoshi's head for Bitcoin was decentralized organization, similar to a fast-food franchise chain. Lower levels in the organizational hierarchy make decisions instead of an authoritative group. In January of 2009 Nakamoto's plan was in action, version 0.1 of Bitcoin was released and she mined the starting block of the chain with a reward of 50 Bitcoins. Throughout 2009 and mid 2010 Nakamoto continued to pour her time and energy into Bitcoin and even collaborated with other developers on the Bitcoin software while solely making changes herself. Now twenty-three Satoshi had completed what she sought out to do, which was create a cryptocurrency and also conceptualize blockchains. In over a four year time period she decided she was ready to close the Bitcoin chapter as head in charge. She wanted to value her time and pursue a master's degree in technology. Nakamoto then handed over Bitcoin to trusted and hardworking individuals in the Bitcoin community and mined an estimate of one million Bitcoins. She then moved back to Lakenheath, England and continued her education.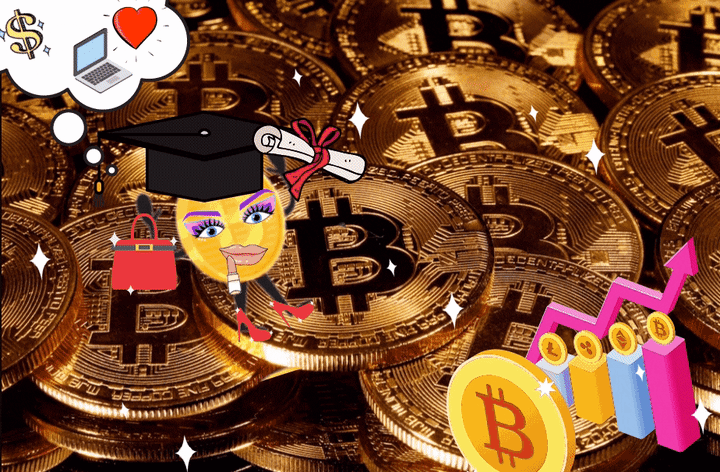 Personal Life:
The name Satoshi Nakamoto was not chosen at random. It all has meaning. Bexley Elora Sasha is the shadow behind ingenious Bitcoin. Bexley Elora Sasha is known as Elora by friends and family taking on her middle name as her identity. While in Japan Elora had a close friend named Sashi who she lost to Non-Hodgkin's lymphoma shortly before launching Bitcoin. As a tribute she took two notions close to her heart and mended them together creating her alias Satoshi Nakamoto. Nakamoto translates to "central origin" and with Elora identifying with her middle name she felt that this was her central origin. With her last name being Sasha and her best friend being Sashi she combined both names coming up with Satoshi as a tribute and a form of unity for the two. Elora left Bitcoin because losing Sashi was damaging and she regrets so badly not putting her work aside and taking time with Sashi for granted. She wanted to live out the plans they never got to finish. Bexley Elora Sasha made a promise to her friend to live consciously and not be afraid to slow down and follow your heart. Now Elora resides in England where Sashi dreamed of settling down. She continues to watch her currency from afar and takes its skyrocketing numbers as a blessing from her lost friend watching down on her. After losing what money could never replace she decided to keep herself anonymous in order to live in peace, healing, and comfort. She finds humor in the public trying to trace her steps and catch her like a game of cat and mouse. What she finds even more hilarious is the public's obsession with Satoshi Nakamoto being a man and not thinking otherwise! If only they knew Satoshi derived from two girl best friends.
Additional Info:
Bexley Elora Sasha is truly an innovator. She broke the barriers in tech but chose to keep it a secret. "Validation isn't needed as long as you have validation in your heart for yourself." Beautiful words spoken by Elora.
How do I know so much about this Satoshi Nakamoto? Well Satoshi is me..Elora and it's finally nice to meet you! What's a better way to get informed than from the source itself...