Bitcoin full case study by Trilok
Bitcoin Scarcity, Invest in Bitcoin or not, People thought on Bitcoin, #Bitcoin #Cryptocyrrency #Digital #Top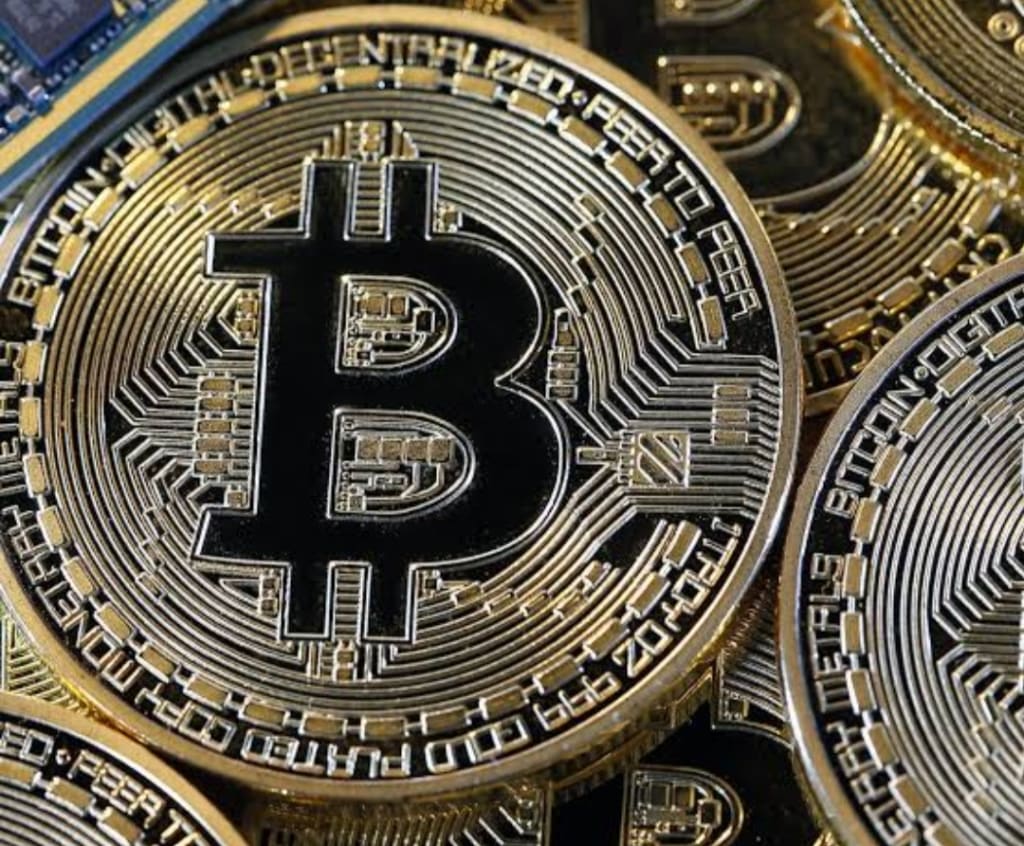 Bitcoin by Trilok
StNow kn trodays blog I am going to give to an full experience or idea regarding Bitcoin in simple I am going to elaborate Bitcoin
Thought of billionaire over Bitcoin
It's scarcity
it's value in market
is investment in Bitcoin is good or not
all of all your questions is going to solve in this blog or this case study report.
Hello guys This is Trilok Kumar actually this full report card is prepared by Me so let's start
First what is Bitcoin
Bitcoin is a CRYPTO Currency which works over the Block chain Technology
Actually Bitcoin is new revolution for upcoming times various billionaire also given theor thought over this .
The Billionaire like Elon Musk
Warren Buffett and ammy more shows interest and givcben theirther thought over and given thir review over the Blockchain or CRYPTO currency . Some says it's come with revolution but some says it's totally waste of money to invest in CRYPTO currency like Bitcoin. Doge coin ( Actually Doge coin is also a CRYPTO CURRENCY) but the too CRYPTO currency is Bitcoin
Elon Musk (CEO of TESLA) says it is gfhoos tho invest in Bitcoin because it's come with Revutionary era now the upcoming time is going to use this only in large manner.
But some says it's not good oe waste of money to invest in it Billionaire like
WARREN BUFFETT ( 5 percent share holder of Apple) his earning isore then Apple CEO says it is totally waste to invest in Bitcoin .





But the Question is why now after also people hazitat to invest in BITCOIN
The main reason is that
• INDIAN CURRENCY OWNED BY Reserve Bank of India
• Americans currency owned by American Central bank Federal Reserve.
• Japanese money or currency owned by Japan's feudal fiefs
In this way we thought that every currency is issued by a well certified organization in an country.
If any fraud happen we gonna ask him and register a fir or many more according to law in court.
But if any FRAUD happen after investment in BITCOIN then where we go.
By the way it is totally safe to invest in Bitcoin but Due to perception we regret to invest in Bitcoin Because it is not owned by An certified organization.


Now let me tell you all the Background History of Bitcoin There is A very interesting story behind this because this Bitcoin doesn't generated in the form of coin it has been generated suddenly and by mistake so let's come to the point
BITCOIN IS A CRYPTO CURRENCY OR DIGITAL CURRENCY WHICH WORK OVER BLOCK CHAIN TECHNOLOGY
Bitcoin is a crypto currency created in January 2009. actually when he develop this coin at that time it was not used in form of coin at that time he just created for joke or for fun.
• ₿ (Unicode: U+20BF ₿ - Symbol of Bitcoin
Creation
• The domain name of this big crypto currency was registered in 2008.
In the year 2013 - 14 Something happen that really shocking regarding the Bitcoin that is 2013–2016
Design of Bitcoin
The Design Of BITCOIN fully based on Ellipitic Curve. Called "Secp256k
and encrypted with the edca algorithm.
The equation for the Bitcoin secp256k1 curve is Y( Square) = X(Cube) + 7
Bitcoin is now a day very popular bcz it's value is too high. in America 55 percent of people invest in Bitcoin . 
simple Blockchain is the method in which million of computer operated at ate and that record all the transaction so there is no chances of any fraud.
Recently some country also tried this technology in election sariea leone conducted a Blockchain-based voting system on March 7 and became the first country to become so.
RUSSIA
Authorities of Moscow also tried to and planned to built and launch a Blockchain-based Voting machine Pilot Project June 2019.