Best Crypto Exchanges For Crypto Traders
If you want to buy or sell cryptocurrencies, you'll need to use a cryptocurrency exchange.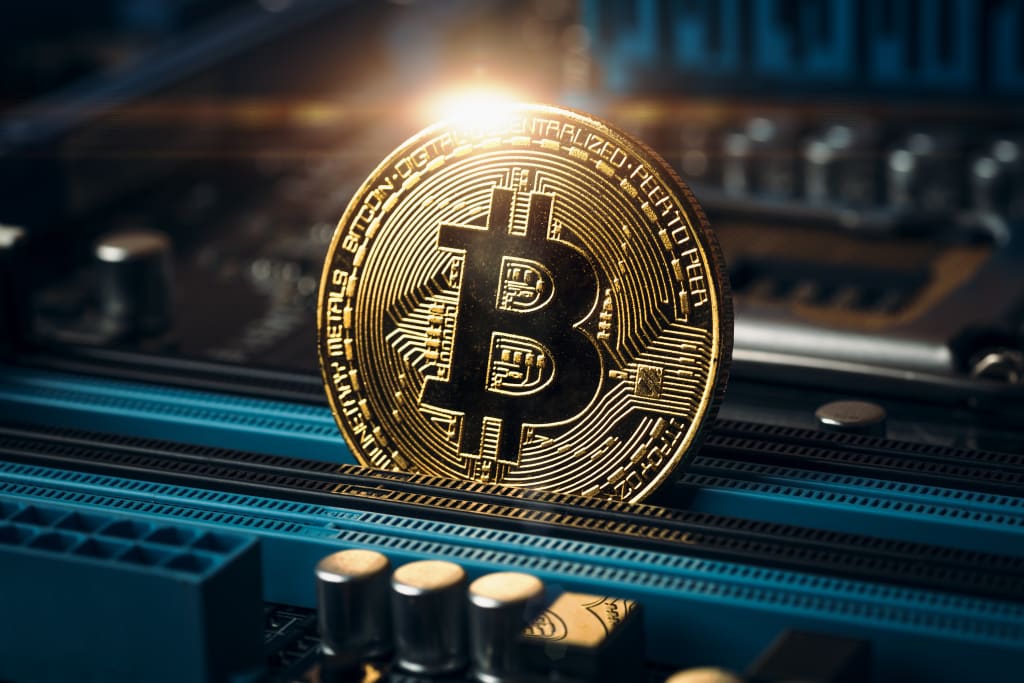 If you want to buy or sell cryptocurrencies, you'll need to use a cryptocurrency exchange. These online services, which are similar to stockbrokers, allow you to buy and sell digital currencies like bitcoin, ethereum, and dogecoin. With cheap fees and solid security features, the best crypto exchanges make it simple to purchase and sell the currencies you want.
While choosing the best crypto exchange for your needs, it's critical to evaluate supported currencies, pricing, withdrawal options, and security, as we did when building our list of the best crypto exchanges. Continue reading to learn which cryptocurrency exchange is best for you.
One inch Exchange
One inch Exchange is a non-custodial DEX aggregator that aims to solve the thin order book and front running issues.
1 inch Exchange is a decentralized aggregator of exchanges (DEX). Its goal is to connect all of the major DEXes into a single network with liquidity and price, making it easy to locate the best deal for any given trade.
Withdrawal fees are not charged by the 1-inch exchange. There are no withdrawals or payments because the exchange does not deposit the money. Although the users are responsible for the gas prices, the 1-inch exchange does not charge any fees on purchases. Every transaction on the Ethereum network necessitates the payment of gas fees.
1 inch Exchange is a non-custodial DEX aggregator. This indicates that, unlike other centralized exchanges where bitcoins are deposited in trade wallets, the exchange does not hold the cryptocurrencies at any stage.
It's also worth noting that 1inch Exchange has a pristine track record when it comes to security breaches and vulnerabilities.
ItBIT
Some cryptocurrency exchanges serve as bridges between the world's fiat currencies and the realm of cryptocurrencies, while others are simply trading platforms for one crypto token to another.
ItBit is a Bitcoin exchange that also provides over-the-counter (OTC) cryptocurrency trading services. ItBit is one of the names you may have come across when researching crypto trading.
ItBit is a well-known cryptocurrency exchange that allows you to exchange Bitcoins for fiat money. Because of their great liquidity and massive transaction volumes, exchange markets appeal to both institutional and professional investors.
ItBit is an over-the-counter trading desk that allows you to buy Bitcoin with fiat money and other cryptocurrencies. The majority of transactions are completed within a day. There is no withdrawal cost and there is a fixed transaction fee.
MXC Exchanges
It's crucial to keep in mind that there are a slew of large exchanges with well-known and reputable brands and users all around the world. Crypto consumers sometimes forget that there are smaller exchanges that offer just as much, if not more, as the larger exchanges.
MXC exchange promises to employ a high-performance mega-transaction matching engine technology, which allows it to offer superior trading conditions to its users.
MXC Exchange does not charge any fees for deposits. Withdrawal fees are imposed, and the amount is modified regularly based on the situation on each block for the individual cryptocurrencies, as well as a minimum withdrawal requirement.
The MXC trading interface is simple. Without all of the necessary information, such as real-time transactions, order book size, and charts, sell and purchase orders are clearly shown.
Have you ever found the ideal bitcoin investment for you?
All of the transactions on this list have built a reputation for themselves over time. Whether it's through providing excellent customer service and successfully interacting with their communities, or simply by having tens of thousands of satisfied consumers. Once you've found one that fulfills your requirements, you'll be able to think of a better, less stressful way to do business.
Final note
It's vital to choose the right exchange for your needs if you want to start trading or investing in cryptocurrencies. Whether you want the most currencies, the lowest costs, or the easiest experience, there is a good option for you.