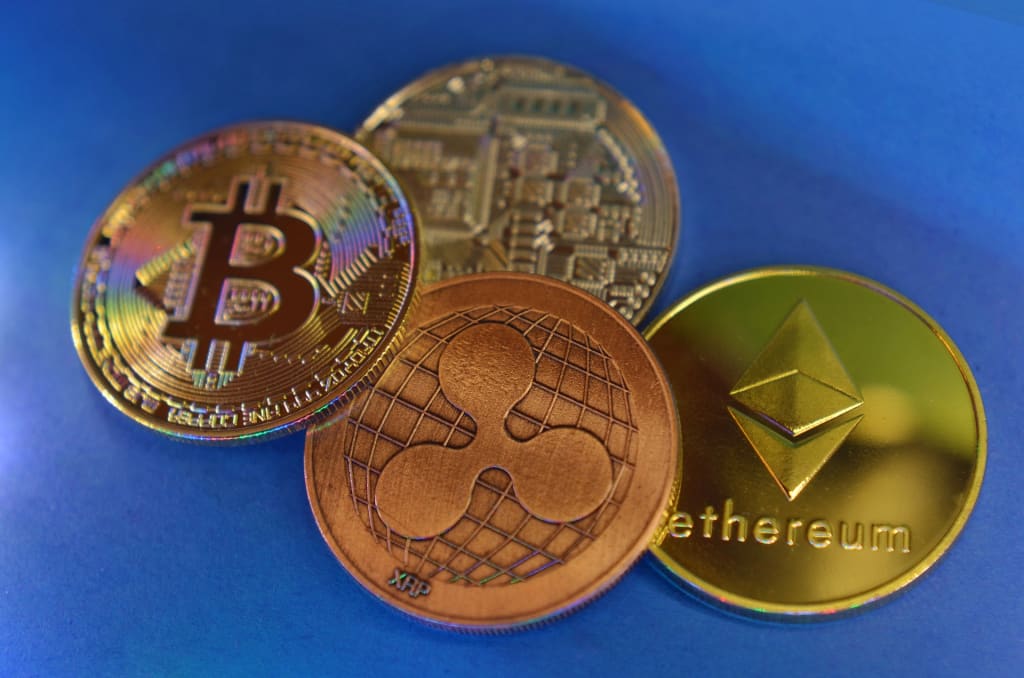 We all are aware of the fact that everyone is hustling with their busy schedules and regular tasks. But what about getting a chance to earn passive income by investing your time? Isn't it great? Yes, it is. So here is the concept of getting a good return on investment by staking coins. As so many crypto coins are available in the market, people usually get confused about which one they should choose. Here we will talk about the best staking coins with which you can earn passive income by digital asset holdings.
By staking in these below-mentioned coins, the investors will get the pleasure of growth and get the correct value of their holdings. Staking with the best coins will be a winning game for the investors.
Starting with the basics, let's understand the meaning of Cryptocurrency Stacking.
Cryptocurrency staking is presently known to be the most advantageous way to make money, trade, and enjoy investment returns. Accordingly, the validation is primarily responsible for verifying "locked up" digital assets in a decentralized crypto platform to ensure network stability, continuity, and safety. As an additional reward or guidance to help protect the network, the validators (stakers) are credited with the unique cryptocurrency just being extracted.
Here is the list of best staking coins that'll give you a high return on investment:
Here is a careful assessment of some of the top and best staking coins you may buy to begin enjoying the benefits of staking. You will see each coin's symbol alongside each crypto platform.
1. Ethereum 2.0 (ETH): Ethereum is a well-known platform where you will get excellent staking options. You could make good money by becoming its validator. To stake this cryptocurrency, you must have at least 32 ETH. The latest modifications implemented to this coin's consensus have moved this from PoW to PoS. December of 2020 led to the establishment of staking on this network. Almost 130,000 validators invested $12 billion worth of ETH in a brief time period.
A stake return ratio of up to 21% is offered by Ethereum, which is remarkable. Approximately 7.5 per cent yearly should be expected as a decent ROI.
2. Cosmos (ATOM): The entrepreneurs can positively identify their blockchain services on Cosmos, a scalable, decentralized, and compatible platform.
Cosmos, considered the best staking coins, uses DPoS (Delegated Proof of Stake), where delegators and auditors are in charge. The delegators in this operation decide which auditors will check the trades and add new networks.
Considering the top 25 cryptocurrencies by market valuation worldwide, ATOM is listed at number 25. Moreover, it generates outstanding annual benefits of around 8.32 per cent annually.
3. Polkadot (DOT): Since it uses the robust, multi-chain techniques developed by Ethereum creator Gavin Wood, Polkadot delivers one of the Best crypto staking coins experiences. With an average annualized return of 14%, Polkadot has become one of the best staking coins since it's excellent for generating additional income.
DOT's most excellent top ten market cap makes it one of the best cryptocurrencies to invest in concerning its future potential.
4. Terra (LUNA): Every secure coin is linked to many fiat currencies. Stablecoin, therefore, can be transferred into Terra tokens at the going market rate. The Cosmos program CosmWasm's technique is applied in its usefulness by a network that supports decentralized applications. TerraUSD (UST) and LUNA currency drive the platform. The excellent platform has also created a solid foundation for blockchain-based applications. Terra is meant to ensure the economic stability of the network's digital currencies by using securitized methods.
5. Polygon (MATIC): By integrating each Ethereum-based DApp, Polygon aims to ensure consistency (decentralized application). Network auditors provide absolute safety for polygon interactions. Because it can verify up to 65,000 operations per second, this is one of the most significant staking coins you can choose from.
Depending on how many coins you stake, you may earn the yearly staking incentive for Polygon. This coin has a max APY of just over 14%.
6. Solana (SOL): Longevity played a significant role in developing the functional blockchain known as Solana. Solana's minimal fees and speedy transfers enable this scalability. On the Solana system, you'll find almost 640 validators with which you can stake your coins, even though you cannot run your node. SOL coins have responded incredibly well recently, achieving an all-time high (ATH) of $210 per coin. You can predict annual earnings from 7 to 11 per cent when you stake your coins using Solana.
Conclusion: If performed appropriately, crypto staking can become a top source of sizable profit. There are numerous platforms like coincrop from where you can get rewards in the form of crypto coins. The quantity affects the payout because staking is based entirely on the amount of currency you are holding. You should probably choose from the above-mentioned Best staking coins that will provide you high yield.
Reader insights
Be the first to share your insights about this piece.
Add your insights