Best Books on Cryptocurrency Trading
Want to learn more about the growth of Bitcoin or anything similar? These books on cryptocurrency trading will improve your understanding and entertain.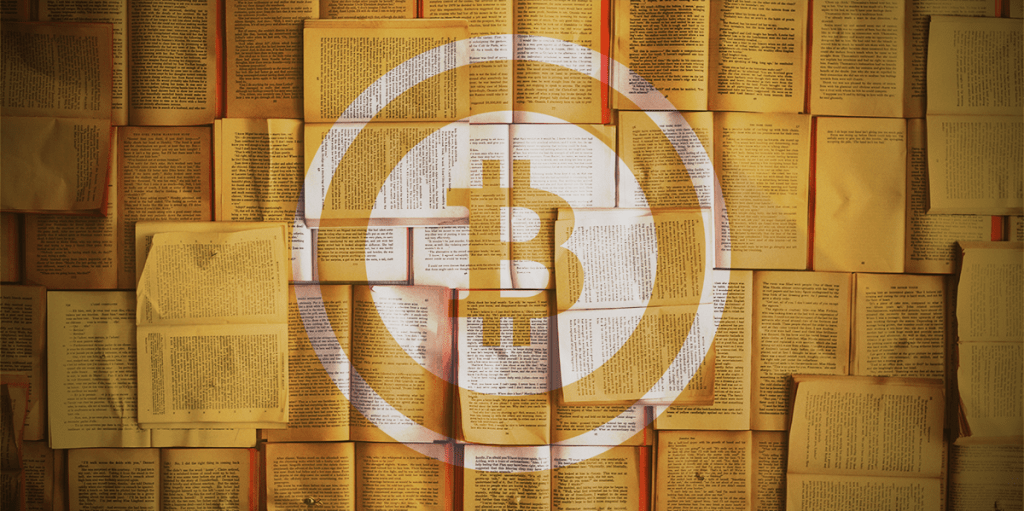 Cryptocurrency is unlike any other investment out there. It's a currency that's totally independent from fiat money and decentralized. It also happens to be one that broke the concept of what we considered to be money, and used brand-new technology to create an entire economy around itself.
If you want to learn about blockchain technology, you can always go on forums. However, forum knowledge can be confusing. Articles also only go so far. For seriously in-depth knowledge about crypto, you're going to need to check out these books on cryptocurrency trading.
Eha's How Money Got Free is one of the most entertaining yet thought-provoking books on cryptocurrency trading ever made. He takes an honest look at how Bitcoin rose to popularity, who the original cryptocurrency traders were, and why big banks are now starting to overtake the cryptocurrency world.
It's clear that cryptocurrency trading is going to be very different in the next 10 years. As of right now, hackers and bankers are duking it out for control of the technosphere. Who will be the victor? It's hard to say, but this book will definitely have you rooting for the underdog.
Andreas M. Antonopoulos is one of the world's top IT specialists, and he's absolutely fascinated by what's going on in the world of cryptocurrency. In The Internet of Money, Antonopoulos explains why it was only a matter of time before Bitcoin would rise to power.
This book isn't a "story" as much as it is a series of essays explaining the rationale behind cryptocurrency trading. That's why it's one of the best books on cryptocurrency trading written in recent years.
Surprise! This is one of the first books on cryptocurrency trading to be featured as a textbook in a number of colleges. Henning Diedrich's texts give you a full-on crash course on everything involving blockchain technology.
Etherum explains how blockchain technology trading works, how autonomous organizations are improving investments, and why everyone should be more aware of this brand new tech.
A good way to describe it? It's high tech for the tech-averse.
Bitcoin is Pat Nakamoto's contribution to the Bitcoin trading world—and as you'd expect, it's one of the best books on cryptocurrency trading out there. This book basically acts as an introduction to those who want to invest in Bitcoin, mine it, or get the hang of trading it.
It's written in plain English and makes it understandable for people of all walks of life. If you're totally green to the game, it's a great read.
If you're looking for a book that has everything from strategies to the basic gist of investing in cryptocurrencies to how they actually work, then look no further than the Cryptocurrency Investing Bible. This book is as complete as it gets when it comes to teaching you everything you need to know about blockchain.
It has a list of all the top altcoins to invest in, a full guide to understanding what are smart contracts used for, as well as a number of epic investing strategies to consider using. Overall, if you have a question, it's a matter of, "Ask and you shall receive!"
Cryptocurrency has record-breaking returns, and that's pretty awesome. What isn't awesome, though, is the sheer amount of cryptocurrency slang and techy know-how you need to have in order to make a buck in this industry.
Henry Wood gives people a great guide to introduce folks to the world of cryptocurrency trading. Cryptocurrency for Beginners is one of the better books on cryptocurrency trading to read as a beginner—especially if you aren't sure it's for you.
While most books on cryptocurrency trading are focused on blockchain tech, this is a little bit different. Trading is one of five books Branden Lee published focused on trading. This book, in particular, is all about the cryptocurrency world.
Lee's encyclopedic knowledge of trading strategies makes this a brilliant textbook for anyone who wants to see major gains in the Bitcoin world.
A good story is hard to find in the blockchain world, but Nathaniel Popper manages to do it. His excellent storytelling explains how cryptocurrency's boom started and showed how people reinvented the concept of money using Bitcoin.
A New York Times-suggested book, this is a totally mind-blowing and gripping tale that will help you appreciate blockchain's unique role in today's society.
Finally, if you love a little scandal and shock in your books on cryptocurrency trading, you might as well go to the very deep, dark roots of cryptocurrency's existence. The Dark Net gives you a fascinating look at how much has already been achieved in terms of Bitcoin's value and acceptance.
While this isn't entirely trading-related, knowing Bitcoin's roots might make you wonder about the kind of data that was transmitted using those chains. Spooky, isn't it?
book review