6 Most Exciting Cryptocurrencies Made Possible through Blockchain
How blockchain helped make these 6 cryptocurrencies the most exciting options to invest in.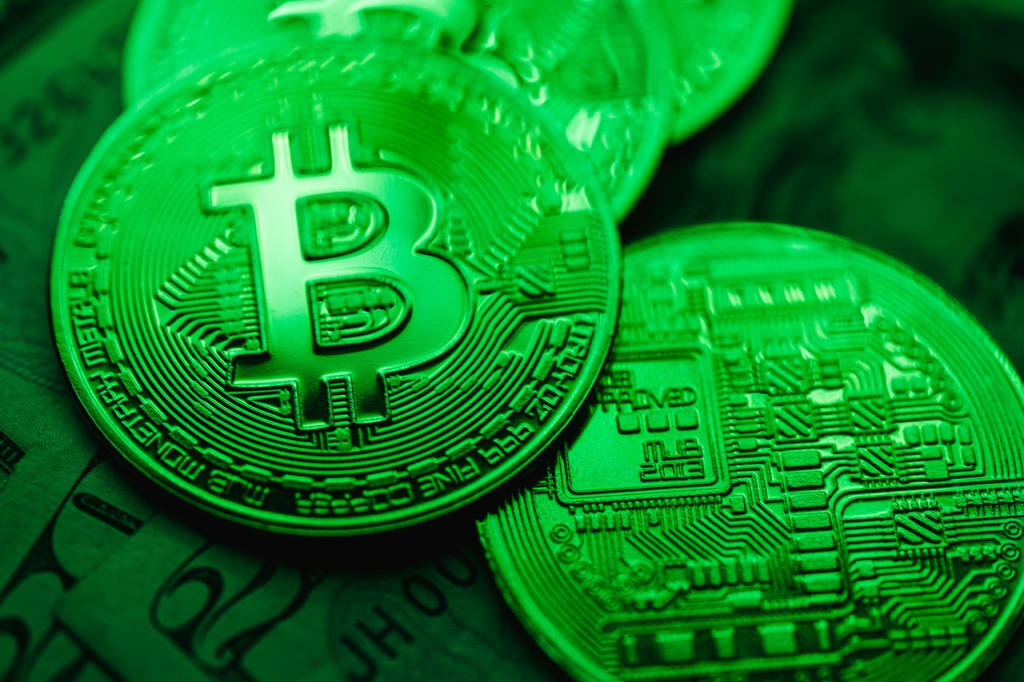 Cryptocurrency and blockchain are two terms that have extraordinarily become synonymous with each other since the very first crypto-token 'Bitcoin' was created.
The tech which keeps the transactions occurring in the virtual dimension as secure and cyber-safe as possible is a combination of both the encryption/decryption process and the online ledger system - the blockchain.
Blockchain technology has not only helped Bitcoin grow in demand but has been the basis of many other cryptocurrencies created after it too. Although Bitcoin was (and still is) the most popular and successful cryptocurrency, it is not the only one.
Competitors have risen in the market and are known as 'Altcoins'. They are characterized as having more or less the same properties that Bitcoin has, with a few more developments to them. 
Before diving into the list of cryptocurrencies that blockchain made possible, let us first clarify what exactly makes them 'exciting'.
Some factors include their market cap in relative terms, transaction confirmation time, transaction fees, the dedicated community supporting it, liquidity, and in general, the speculation regarding its growth. There are several more points that can be taken into account around the same spectrum. 
So here we have compiled a list of blockchain-developed cryptocurrencies which you can think of investing in. 
1. Bitcoin
No doubt, Bitcoin is the first name that comes up. This was the first cryptocurrency to be developed (in 2008)  and since then has only grown in terms of both value and usage. As of April 2021, it's traded in the $55-$60K range, with a market cap hovering around a little more than $1 billion.
It is the most widely recognized and accepted cryptocurrency too. Investors can be sure to profit off of it due to its high liquidity, whether its price rises or falls. It also has low processing fees and no banking fees.
Whilst many of the cryptocurrencies modeled after Bitcoin can imitate its features and blockchain technology, they are yet to match the level of security it provides in transactions. 
2. Ethereum
Released in 2015, Ethereum has become a very popular alternative to Bitcoin, seeing as Bitcoin's prices are only increasing by the minute. It is the most highly liquid digital coin after Bitcoin. Ethereum is a  platform that provides 'open access to digital money and data-friendly services for everyone – no matter your background or location'.
In more technical terms, it is an open-source blockchain software with smart contract functionality and decentralized applications. Further, Ethereum also boasts of a decentralized internet that does not require any sensitive personal information to be accessed. It is a programmable software and also enables DApps (Decentralized Applications) to be built and accessed without interference from a third party. 
Ethereum's cryptographic token is called ether. In April 2021, Ether's price in dollars was upwards of $2250, with a market cap of nearly $250 billion.
For people who cannot open bank accounts with ease, Ethereum proves to be an excellent option to send and receive cash virtually anywhere.
3. Binance Coin
Founded by Changpeng Zhao, the Binance exchange is one of the most widely used exchanges in the world based on trading volumes. The Binance coin is Binance's crypto token. Originally, the Binance Coin was a token that used to operate on the Ethereum blockchain but eventually had its main net launch. 
Furthermore, to incentivize the platform, Binance Coin owners receive a discount in transaction fees on the Binance Exchange. The network uses a proof-of-stake consensus model, referring to a model by which a cryptocurrency blockchain network achieves distributed consensus.
In such a system, the creator of the new block is chosen based on a randomly coded algorithm. As of April 2021, a Binance Coin is at $469.9860 and has a market cap of $74.62 B.
4. Ripple XRP
Ripple is a virtual payment platform built on a system very similar to blockchain but instead uses Hash trees and a network of virtual nodes. The native cryptocurrency of Ripple is XRP. The goal was to create a cryptocurrency that could assure ease of both international and domestic transactions. 
Some of the features which make it very attractive to investors include the fact that the exchange rates of the network are very low, and the validation princess is very easy and quick.
Unlike many other cryptocurrencies, it cannot be mined. First released in 2012, of the 100 million tokens created, 40% have been circulated in the economy, and the remaining are in the hands of the company itself.
Although its price is steadily rising, it is much cheaper than other altcoins and proves to be a very good alternative for many interested in digital assets.
5. Litecoin
Originally launched in 2011, by Charlie Lee, under the MIT/X11 license, Litecoin is an open, permissionless, and decentralized crypto network. Its main purpose is to ' transact with anyone in the whole world ' and is rapidly evolving to address all other concerns in the same sphere (borderless payments, low fees, etc.). 
In technical terms, it imitates the features of Bitcoin. So much so that it's also been called the silver to Bitcoin's gold.
There are some differences regarding the time it takes to process a single block. Bitcoin's time is 10 minutes, and Litecoin aims for 2.5 minutes. So Litecoin confirms transactions faster than Bitcoin. 
Today, a Litecoin stands at around $274.6783 and has a market cap of $17.47 B.
6. Bitcoin Cash
Bitcoin Cash originated as one of the most profitable hard forks of a cryptocurrency as a result of internal debates between the developers and miners of the cryptocurrency Bitcoin. Currently, it is worth $968.8846 price in dollars and has a market cap of $17.57 B.
Some of the changes which this cryptocurrency brought about in its network (from its parent Bitcoin) were increasing the block size and removal of the Segregated Witness protocol.
Both these variations were done in an attempt to increase the number of transactions done and also increase the transaction speed. The network is, of course, like Bitcoin, based on blockchain technology and is open, voluntary, and peer-to-peer. 
Scoring the multiple crypto networks and the advancements that blockchain has helped make, it is obvious that there are far too many options to invest in.
However, this was a list of some of the more exciting ones this year. With investors in India looking forward to new opportunities opening up in the fin-tech world, this might be your ticket to diving in.