5 Tips to Execute a Successful ICO
To execute a blockchain, startup must consider 5 things for launching the ICO.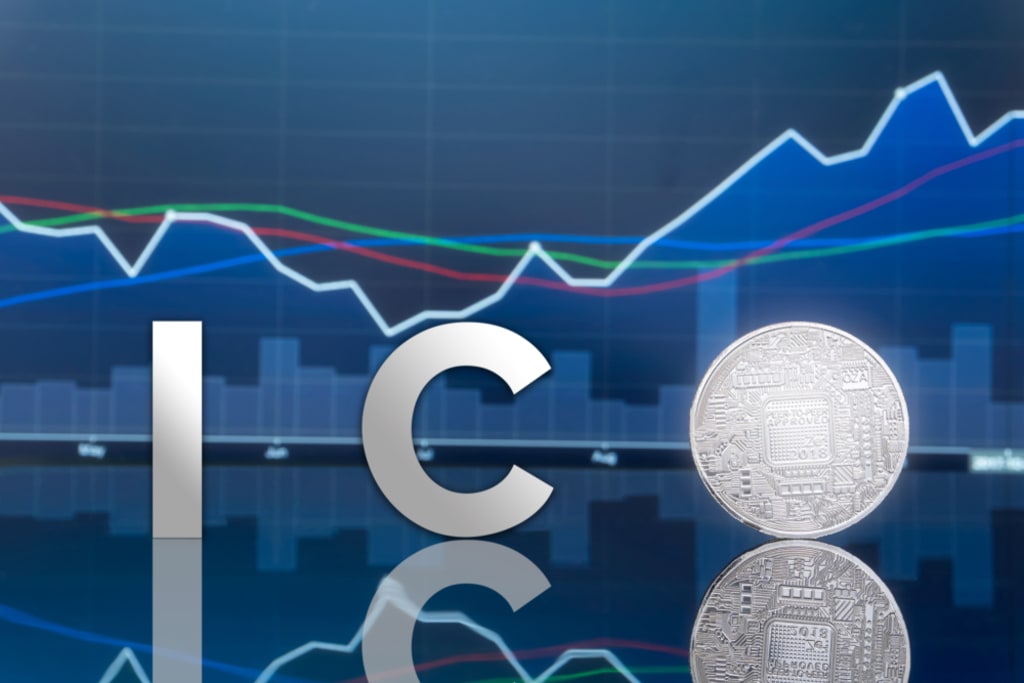 The global blockchain market size is expected to reach $57 million by 2025. And as per Kaspersky, 19% of people bought cryptocurrency before 2019. In response to this acclaim form the global investors and users of cryptocurrency, many cryptocurrencies are forming, even Facebook launched its digital currency named Libra.
There is huge growth potential in this industry. As per a report of Hurun, the blockchain industry now has at least 11 unicorns globally, with over $1 billion valuations. Some highly valued unicorns are Binance, Coinbase, and Ripple.
Hence ICOs are becoming quite common these days. But often these ICOs are considered a fraud. It is difficult to gain prominence and credibility in this environment where the industry is growing but the abundance of fraudsters is a hindrance in this growth.
What is an ICO?
An ICO (Initial Coin offering) is just like IPO (Initial Public Offering). An ICO is a type of funding using cryptocurrencies. It is often a form of crowdfunding, however, a private ICOs is also possible.
5 practices that will lead to a successful ICO
Launching and executing an ICO is a hefty task. Here are five tips to execute a successful ICO that would help you onboard targeted investors and gain long term success.
1- A Well Designed White Paper
A white paper is the part and parcel of every ICO. It is the game changer and could convince your potential investors to become your asset. It's a secondary mode of communication between you and the masses. Cryptocurrency is a new thing and most investors take a measured risk so get ready to have investors who know at least something about cryptocurrency. Be careful when making promises.
The white-paper must contain a detailed timeline of the project it will give a positive message to the investors. A detailed plan adds a bit to the credibility of the project and helps the investors gain a better understanding of the project.
The white-paper must contain detailed information about the ICO plan, parent company ( if any), major shareholders, aims/strategies of the project, etc.
A well written ICO could convince the investors to invest in your ICO. But refrain from adding any fake promises in the ICO. Promise what you can deliver in the future.
2- Effective fraud prevention
Cryptocurrency platforms are often exploited for criminals and fraudsters. ICOs are commonly used by money launderers and terrorist financiers, so it is important to know your investors. The investments might overwhelm you but stay clear of any black money that might enter your ecosystem.
Performing KYC/AML screening on the investors will identify any fake entities beforehand. KYC (Know Your Customer) screening will ensure that the person is actually who he claims to be, while AML(Anti Money laundering) screening ensures that the investor is not a high-risk entity or a blacklisted person.
In case some institutional investors are ready to invest in your ICO, perform KYB (Know Your Business) screening on the investment company. All these verifications are an effective way for fraud prevention. KYC/AML/KYB screening solutions can be used in this regard. As cryptocurrencies are based on the blockchain a next-generation technology, these solutions prove to be a reliable source for KYC/AML screening for compliance and fraud prevention needs. Based on Artificial Intelligence (AI), these solutions perform highly accurate identity screening on people and businesses. ICOs have budget constraints as well so it is an economic substitute for in-house development of fraud prevention solutions or manual verification of the customers.
3- Regulatory Obligations
It's the regulatory obligation of cryptocurrencies to perform AML/KYC screening on their investors. The 6AMLD of the EU has clearly mentioned that the member countries must take necessary measures to reduce risks with cryptocurrencies and the KYC/AML compliance strategies are to be aligned with the recommendations of FATF. The FATF recommendations clearly state that AML/KYC compliance obligations of cryptocurrencies are just like the financial institutions.
There are other regulatory obligations as well, such as proper disclosure of information, disclosure of investor rights and liabilities, etc. The U.S authorities might treat ICOs as securities so it means ICOs will be regulated under the Securities Act of 1933.
The laws for cryptocurrencies are becoming more stringent, so compliance will be a value-generating asset in the future. Being a compliant entry enhances the credibility and investor value of an ICO.
4- A well-managed team
Your team is your strength. A well developed and well-managed team prooves to be one of the major reasons behind the success of a company/project. A well planned ICO needs research professionals, legal professionals, industry experts, finance experts, marketing experts and not to mention developers in the team.
5- A well-planned marketing strategy - gain trust
ICOs are still not readily accepted by investors, so plan a well-thought marketing strategy to target the desired set of investors.
"The best marketing doesn't feel like marketing." - Tom Fishburne
Use social media platforms such as Facebook, LinkedIn, Twitter, Quora, etc. to create awareness among the masses regarding your ICO.
There are several platforms that have lists of ICOs containing their current status, price, etc. Announce your ICO on several such platforms. Announce your ICO on Telegram and Bitcointalk and other such platforms.
Content marketing is trending these days. Write about your ICO on relevant blogs and share them on social media.
To wrap up, ICOs are currently misjudged due to a lack of security protocols and an abundance of fraudulent ICOs. The legitimate ICOs need to think over changing the perspective of investors towards this specific niche. It is a difficult task to change the perspective of investors towards a certain thing but once it's done it will pay off.